A plan to revitalize the neighborhood surrounding one of New Jersey's largest transit hubs is hoping a new group of partners will help bring the project closer to reality.
New York-based LCOR, the master redeveloper of the Hoboken Yard Redevelopment Plan, recently revealed the team that will be working on the long-stalled project. The most recent scheme for the area was approved early last year and allows a maximum of 1.3 million square feet of development over three properties just north of NJ Transit's rail tracks.
The endeavor is now being dubbed Hoboken Connect and is slated to be a large collaboration. Beyer Blinder Belle, Cetra Ruddy, FX Collaborative, and Matthews Nielsen Landscape Architects will be serving as the project's architects, with additional engineering work courtesy of Colliers Engineering, ICOR Associated, MG Engineering, Mueser Rutledge Consulting Engineers, Thorton Thomasetti, Holt Construction, and AECOM Tishman.
"Hoboken Connect represents a transformative economic development opportunity for the City of Hoboken, NJ TRANSIT, and the State of New Jersey," said Brian Barry, senior vice president of LCOR. "We thank Governor Murphy, Mayor Bhalla and our partner NJ TRANSIT for their leadership in stewarding a path forward that preserves this incredible opportunity to realize smart planning, resiliency, historic preservation, investment in NJ TRANSIT and City infrastructure."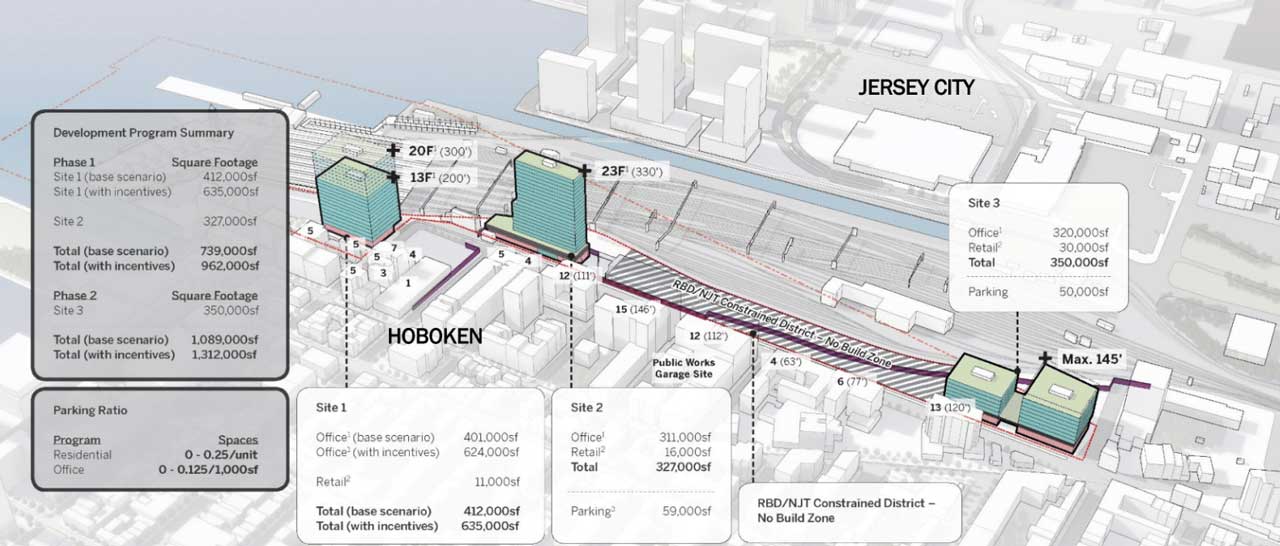 A major component of the plan includes the long-envisioned renovation of Hoboken Terminal and neighboring Warrington Plaza. That component could include amenities like an outdoor market space plus a revitalization of the second floor of the structure, which has been closed to the public for many years.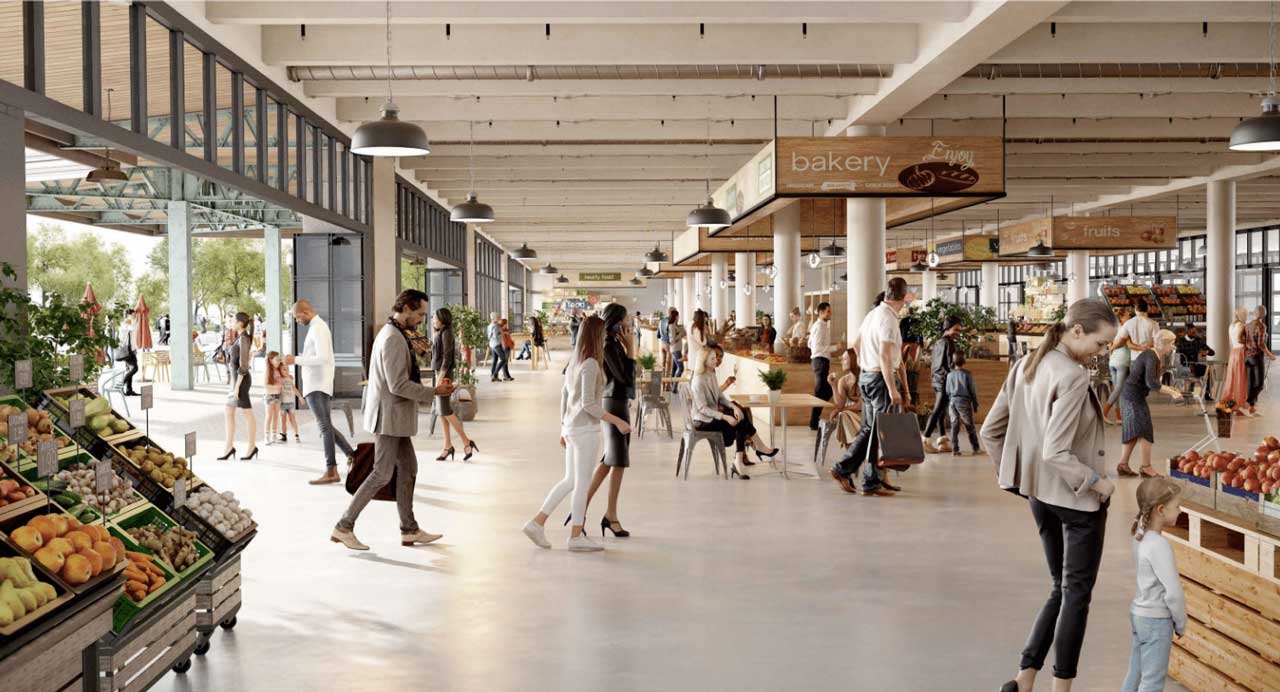 Hoboken Connect aims to provide private development alongside public infrastructure improvements, but the project has had a tough time gaining traction. The first plan for the area was approved in 2014 but languished for years before being completely re-worked.
LCOR has released different renderings of the project at various points but none of the plans have thus far come close to fruition. While the new team provides fresh hope for the development, a timeline for when formal designs could be revealed has not been announced.