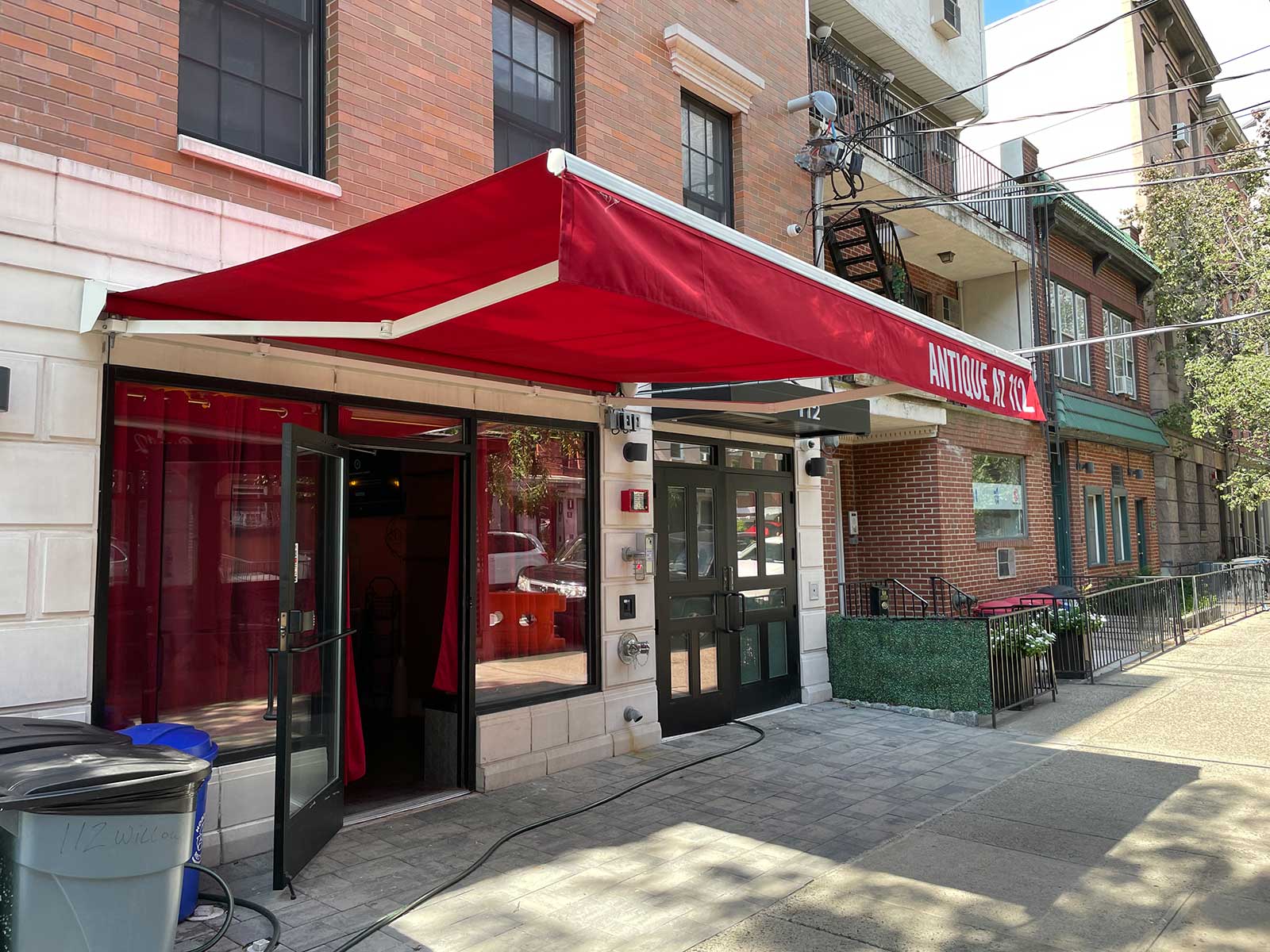 The team behind a dining staple in Hoboken will soon welcome Antique at 112, a new sister restaurant with a focus on breakfast and lunch. Set to open its doors in the coming days, the eatery offers a spacious storefront complemented by an outdoor patio.
Antique at 112 will open at 112 Willow Avenue, the latest endeavor from the team behind Antique Bar & Bakery. The restaurant group revamped an old school bakery in 2016 that had been known as one of Frank Sinatra's favorites into a retro upscale dining experience courtesy of the property's 100-year-old brick oven.
The eatery quickly became one of the best restaurants in Hoboken and the group later opened an event space dubbed Antique Loft. The new Antique at 112 endeavor aims to be a sort of "micro-diner" operating on the philosophy of "give the people what they want" with elevated burgers, sandwiches, and more.
The upcoming restaurant recently launched a website with a tribute to The Clash's classic London Calling album cover and will soon be open every day for breakfast and lunch. A menu has been released through Postmates that includes breakfast options like an antique avocado toast with salmon or some classic soups.
More lunch-focuses items include a Hoboken Italian hot dog with homemade pric o' prac and a variety of cast iron burgers including rib eye and their famous birria burger with steak fries. Other sandwich options include nan's meatloaf with mozzarella and marinara, a short rib grilled cheese, or a fried calamari sandwich.
The casual restaurant promises to offer robust gluten and dairy-free substitutes for diners with dietary restrictions and Antique at 112 boasts both an outdoor rear patio plus a parklet space. The owners of the Antique empire told Hoboken Girl that they hope to open their doors before the end of October.