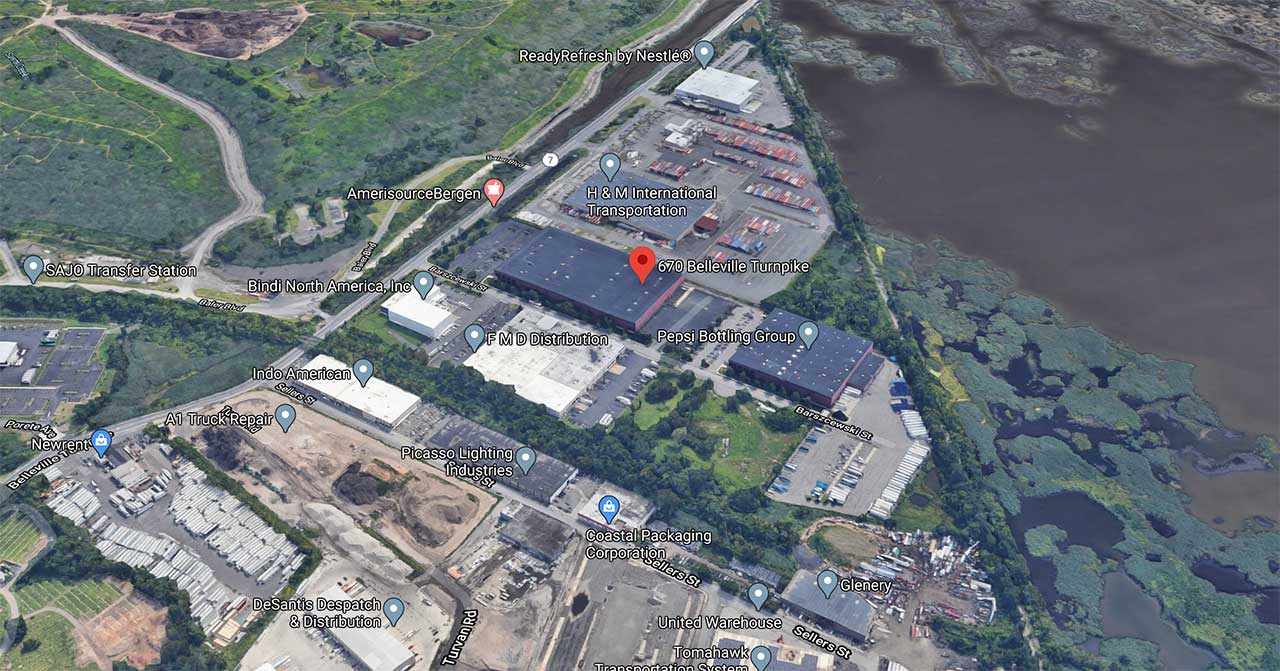 Amazon already has multiple facilities throughout New Jersey, one of which has been the frequent subject of concerns among employees, but the Seattle-based company is continuing to expand its presence throughout the Garden State.
Amazon.com Services, Inc. is expected to go before the Kearny Planning Board this week in order to seek Preliminary and Final Site Plan approval for a proposed distribution facility with parking for delivery vehicles, according to a legal notice. The company is planning to open the complex within an existing industrial park at 670 Belleville Turnpike.
The site plan review application for the project states that the facility would be open daily for 24 hours per day, have 18 loading berths, and have close to 230 employees during its peak shift. The project, which is known as DJR5, involves renovating the existing 194,642 square foot warehouse on the premises.
Due to the COVID-19 pandemic, the Kearny Planning Board's meeting will be held over Zoom. The meeting is scheduled to begin at 7:30 p.m. on Wednesday, June 3.
Kearny is not the only Northern New Jersey municipality where an Amazon facility is currently being proposed. The Teterboro Planning Board is slated to conduct a special meeting over Zoom on June 9 to discuss an application for Preliminary and Final Major Site Plan approval by Amazon.com Services, Inc. to use the building at 125 North Street in the Bergen County borough as a "last mile delivery station," according to a public notice.
These two hearings come after the West Caldwell Planning Board approved an application involving a proposed Amazon Logistics delivery station at 10 Patton Drive. A notice of decision states that this facility "will receive shipments of customers' orders from fulfillment and sortation centers" and offer Amazon Locker services during the day.
Note to readers: The dates that applications are scheduled to be heard by the Kearny Planning Board, the Teterboro Planning Board, and other commissions are subject to change.
Related: