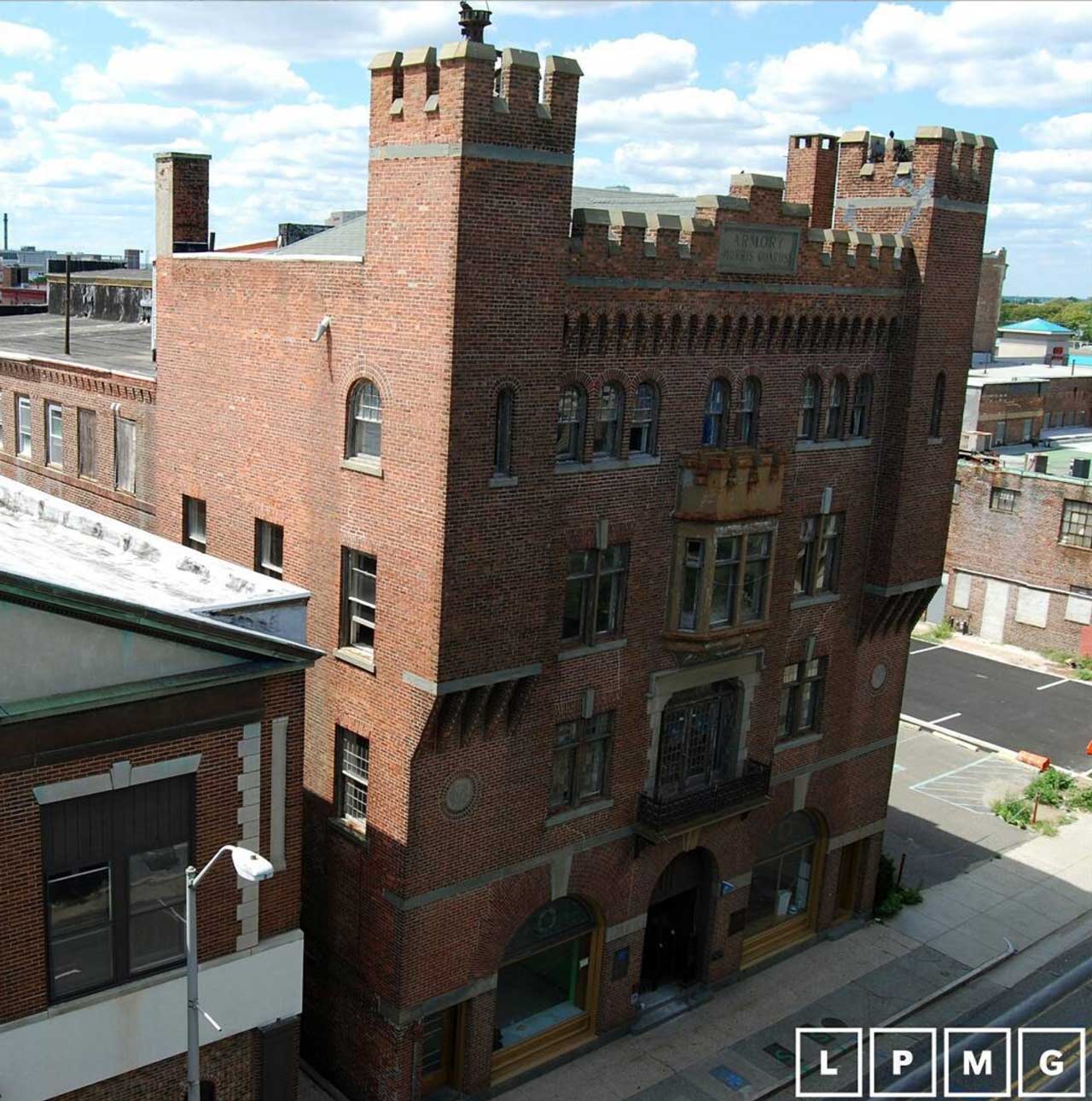 While New Jersey's gambling mecca is probably best known for its modern casinos like the Ocean Resort Casino, a Philadelphia-based developer is betting big on restoring a century-old building into loft-style residences.
During the Casino Reinvestment Development Authority's (CRDA) May 18 meeting, a resolution was considered to approve a revitalization at the former Morris Guard Armory. The armory's namesake is Colonel Daniel Morris, a Civil War veteran who formed the guard in 1887 as a military and social club.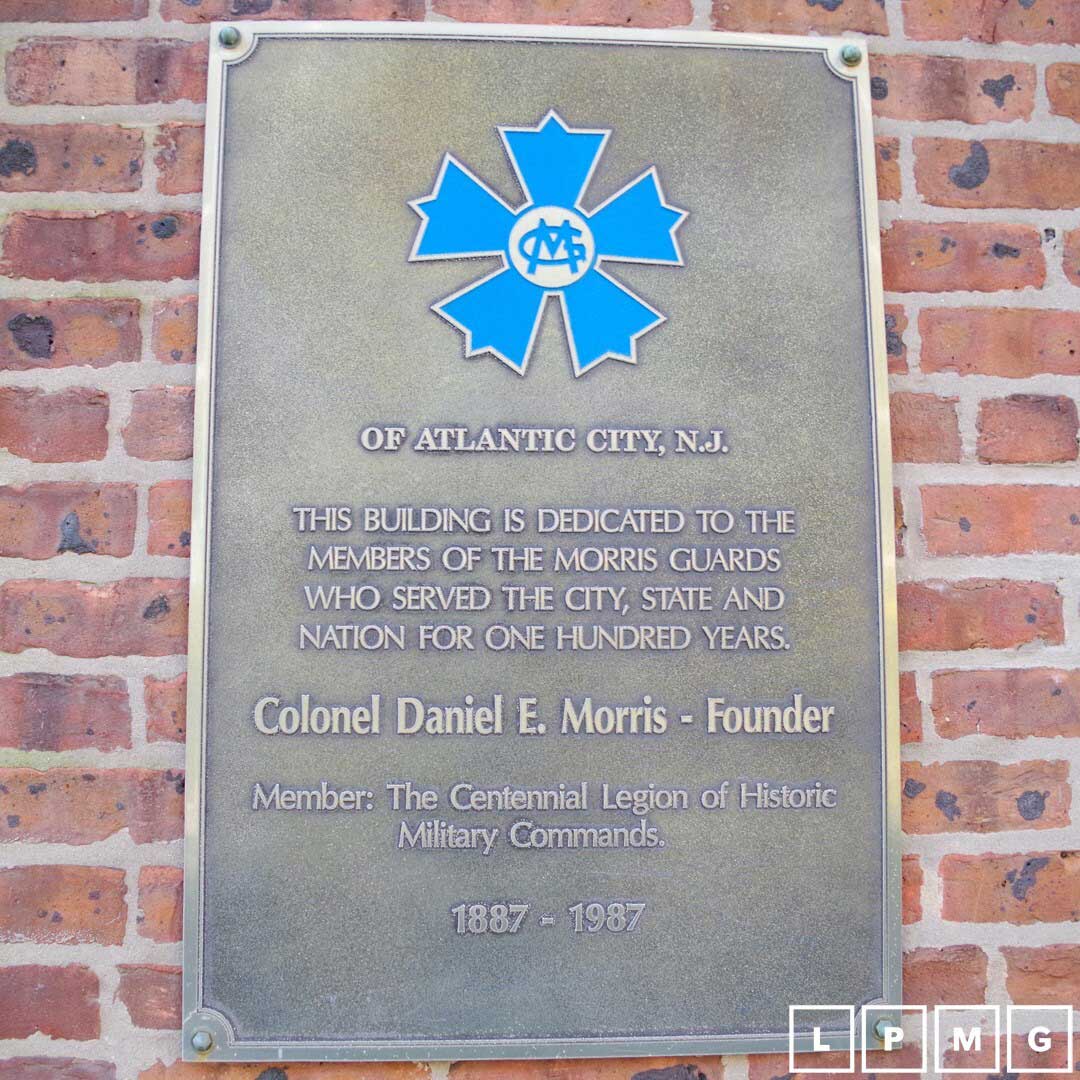 Morris was a wealthy businessman who donated the funds to construct the armory at 10 South New York Avenue. Completed in 1901 and located a short distance from the city's famed boardwalk, the five-story building served as home to the club until 1987.
LMPG Companies, under the subsidiary Atlantic City Investments LLC, purchased the Morris Guard Armory in 2014 for $325,000 and began envisioning its renaissance. The plan, drawn up by Springfield, Pennsylvania-based DRZAL Architect and dubbed The Armory, looks to convert the building into 31 studio, one-, and two-bedroom apartments plus 2,975 square feet of ground-floor retail space.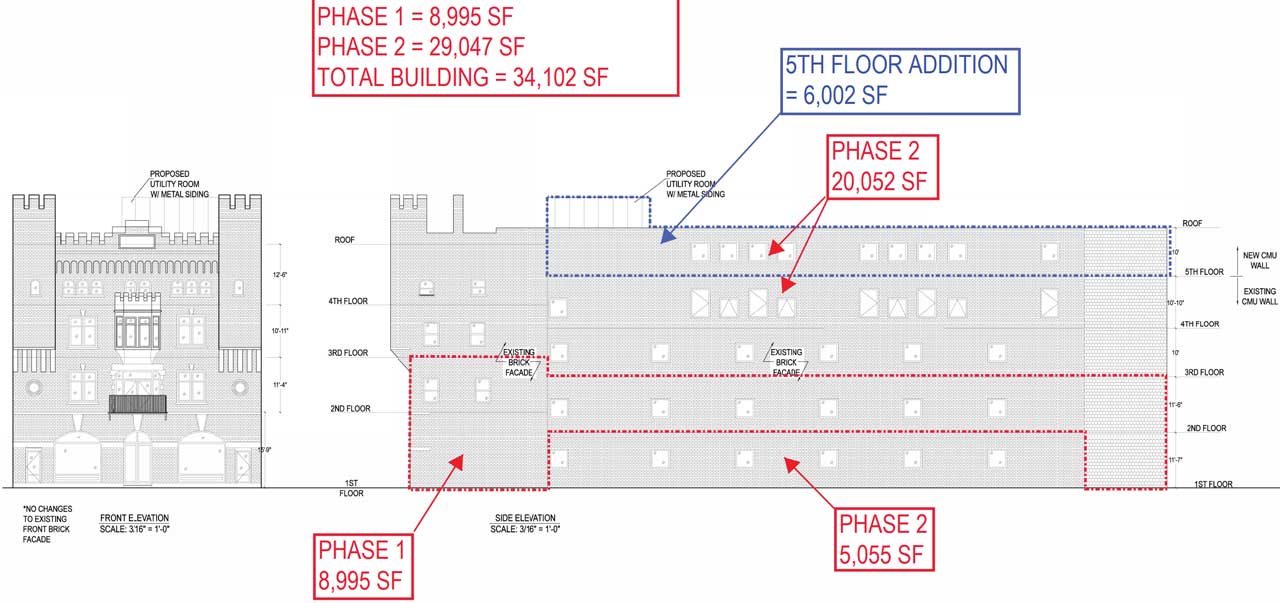 John Longacre, founder and president of LMPG Companies, told the Press of Atlantic City that the plan is to use the first-floor storefront as a market. The project is to be built in two phases; the initial portion spans the first and second floors and includes eight residential units plus the retail component.
The second phase of The Armory would renovate the upper floors, although the application to the CRDA notes that necessary structural repairs will be completed as part of the first phase of work. There will be no changes to the existing front façade under the plan, which calls for a complete renovation, cleaning of the existing brick, and restoration of all the building's moldings.
The Armory was granted variances from existing zoning related to minimum front, side, and rear yard setbacks, as well as for maximum density. The development includes no parking but did not seek a deviation for that issue, as the property's lack of parking minimums are grandfathered under local regulations.
LMPG Companies has not yet announced a groundbreaking date for the project, which is the latest in a slew of non-gambling developments to emerge in Atlantic City. We broke the news in March about plans to bring a mini-golf facility to a beachfront lot near the city's north end and a major plan to build an indoor waterpark next to the Showboat was approved late last year.
After several delays stemming from COVID-19, Stockton University broke ground last October on an expansion of their student housing options along Atlantic Avenue. The 140,000-square-foot facility, slated to open in 2023, will add 416 beds to their Atlantic City campus.