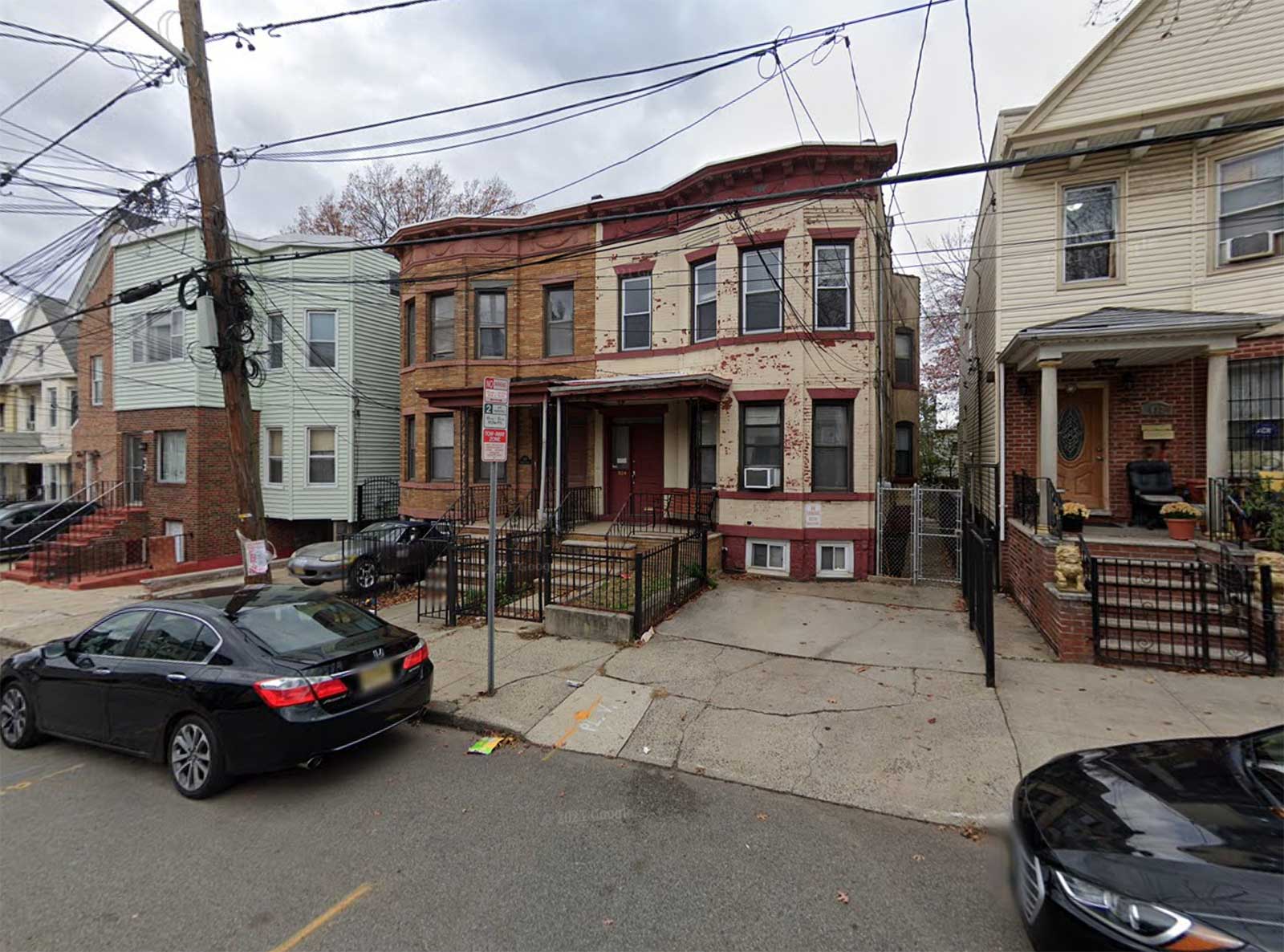 Two connected Jersey City homes that have stood for more than a century have been given the go-ahead to upwardly expand while preserving their historic character.
During their March 8 meeting, Jersey City's planning board unanimously approved a development at 824-826 Pavonia Avenue where the modern and old school will meet. Jersey Digs reported on the proposal back in January, which comes from a company called 824 Pavonia LLC that is registered out of Bergen county's Carlstadt.
Designed by Jorge Mastropietro Architects Atelier, the plan calls for maintaining the historically significant facade of an existing two-family structure and incorporating it into the new development. JMA's Krishna Dayalan tells Jersey Digs that the addition respects the proportions of the pre-existing building while integrating the new portion.
"The developer initially was reluctant…because of the requirement to retain the existing facade for its historical significance," says JMA's Krishna Dayalan. "We worked with the symmetry and proportions of the old facade and carried it to the new addition, creating a harmonious and modern concoction of timeless design."
The project will restore the exterior of the original building to a single color while replacing a current driveway with landscaping and additional sidewalk. An existing cornice will be repaired, new windows will be installed, and the new portion of the building will feature composite wood panels with a stucco finish on the exterior.
The totality of the five-story development will include 20 residential units, with 18 one-bedroom spaces and two studios. Several of the units will sport rear-facing steel balconies and while no parking will be provided on site, there will be 10 spaces for bicycles in the cellar.
Speaking of the cellar, the space is set to feature two separate recreation rooms totaling about 1,300-square feet. The development will also boast a 1,348-square foot roof deck that will feature views of Journal Square, as it will be a bit taller than the structures that surround it.
Despite the approvals, the company behind the project has not yet announced a date when construction could commence.