As more families are calling Hoboken home, the demand for larger living spaces has increased. The west side of Hoboken has become a great option for people looking for a more family-oriented neighborhood, and one property that exemplifies that is 718 Jefferson Street. It is well-situated, located just two blocks from the Hudson-Bergen Light Rail and one block from the Monroe Center. 718 Jefferson Street was designed by Lee Levine Architects, P.C.—a well-established architectural firm whose notable projects include SoHo House NY, Ludlow House, and local favorites Pilsner Haus & Biergarten, Elysian Café, and the recently completed 1101 Grand Street Hoboken.
Behind the unique façade of 718 Jefferson, the developer wanted to create a comfortable interior that offers both private parking and outdoor space. The building is comprised of only four luxury units. 3 four-bedroom apartments and 1 three-bedroom apartment, each offering generously-sized floor plans ranging from 2,200 – 2,480 sq. ft. 718 Jefferson was designed with Manhattan-level finishes in mind. Even the exterior 45-foot high glass curtain wall mirrors buildings seen across the Hudson.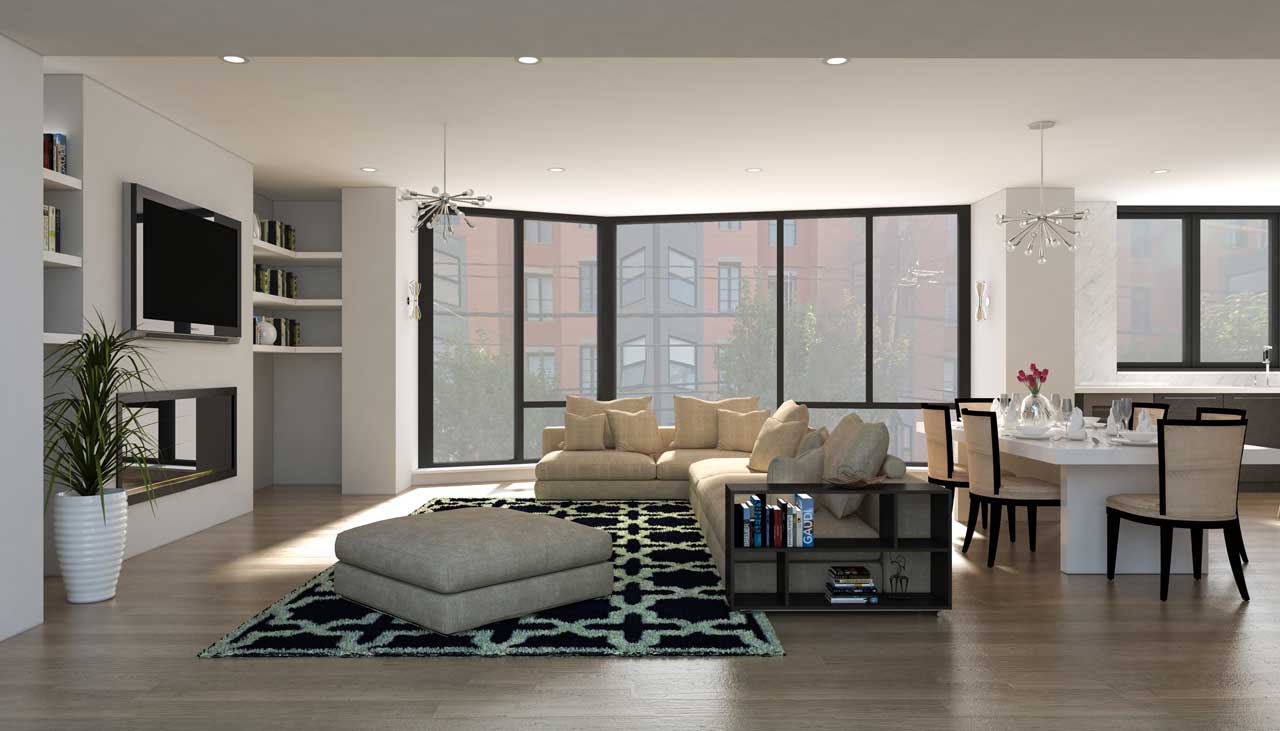 Upon walking through the lobby, the elevator greets you with a modern yet warm design—the unit's layout has security and privacy as its primary function—and opens into a private foyer. Step into the open floor plan and take immediate notice of the enormous windows, which provide ample natural light. All residences offer: a fireplace, tile imported from Spain, and quartz countertops. In addition, the master bedroom has many high-end features.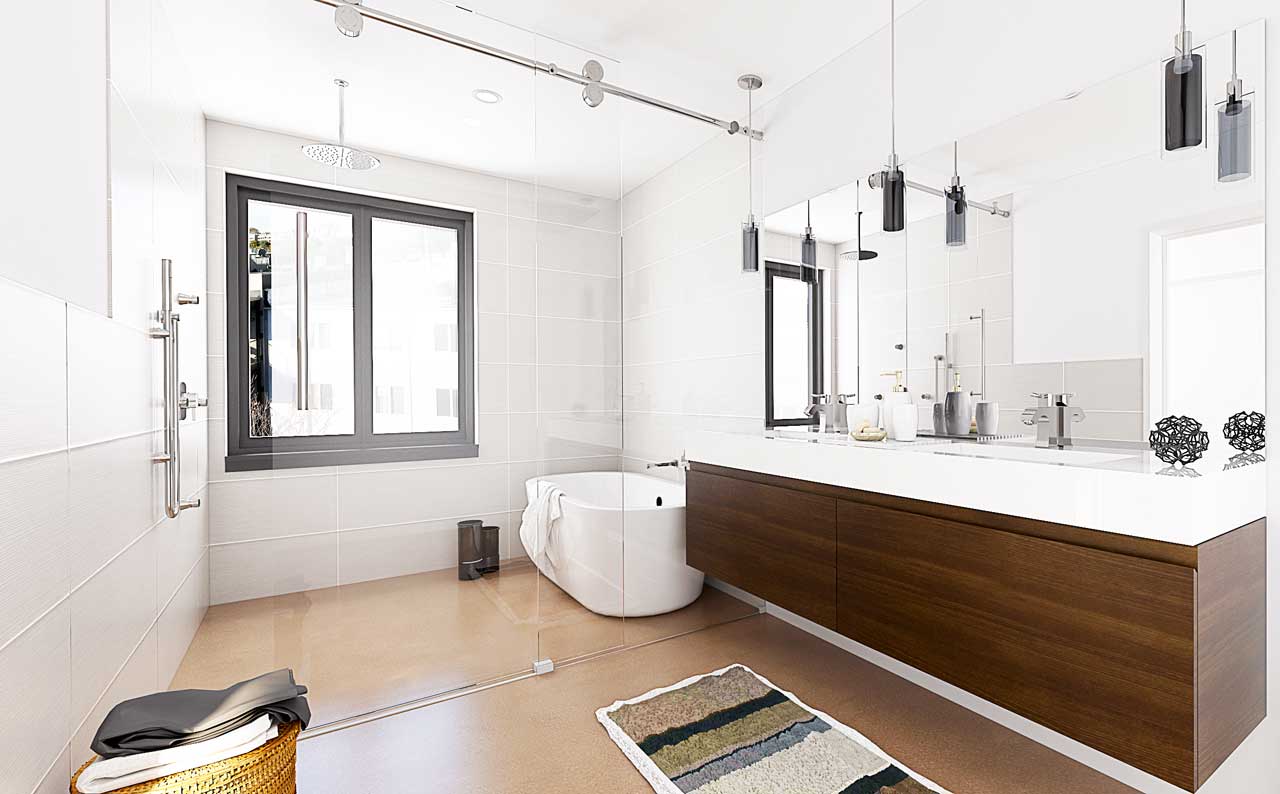 The kitchen at 718 Jefferson is especially breathtaking. William Schmitt, the President of Schmitt Capital, is extremely proud of the project and boasts about the European-style kitchen which has cabinets that sport Lamborghini-style uppers among the many concealed intricate fixtures. All cabinets were customized for the kitchen and imported from Spain. Miele appliances are throughout and fully integrated into the custom cabinetry. The island waterfall countertop perfectly complements the overall design, keeping natural elements in place. The additional sink in the island is a convenient feature for the family tackling many tasks at once.
"We believe this property fits the need of the growing demand for families who need to remain close to New York City while still offering a family friendly neighborhood," says Schmitt. "The neighborhood features new parks and activities center like the Monroe Center. Transportation to the city is quick with several options."
Each of the four condominiums at 718 Jefferson have been meticulously constructed with the modern family in mind. More a home than just another apartment, urban families can now experience the best of both worlds. Enjoy the proximity of Manhattan and the vibrancy of Midtown Hoboken from a home that offers the luxuries and square footage a family desires.
For more information, visit 718Jefferson.com or contact the managing broker, Lucy Picinich Schmitt, at [email protected]  
—