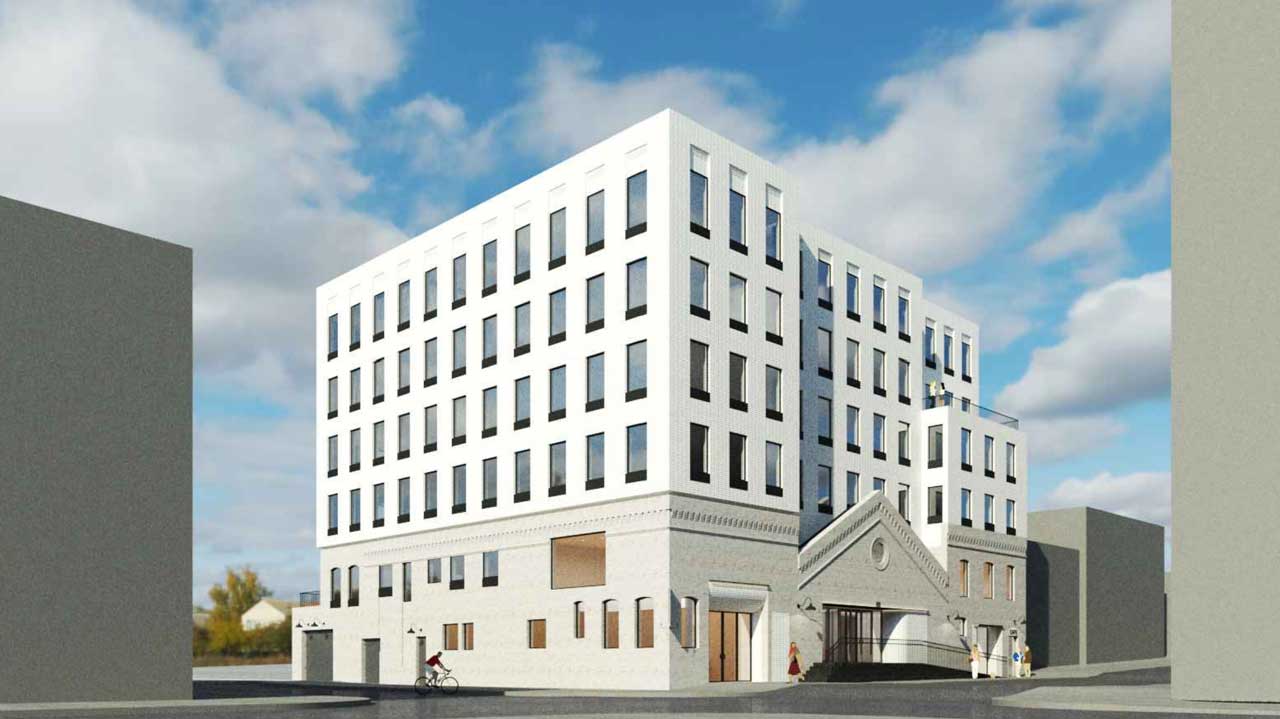 A century-old industrial building located along a booming stretch of Bergen-Lafayette, Jersey City can now be reborn as a mixed-use development that comes from a company with a large stake in the area.
During their January 4 meeting, Jersey City's planning board unanimously approved a plan to revitalize a one-story warehouse at 62-68 Monitor Street. The proposal emerged last year after our exclusive reporting following the project's reveal to the Morris Canal Community Development Corporation.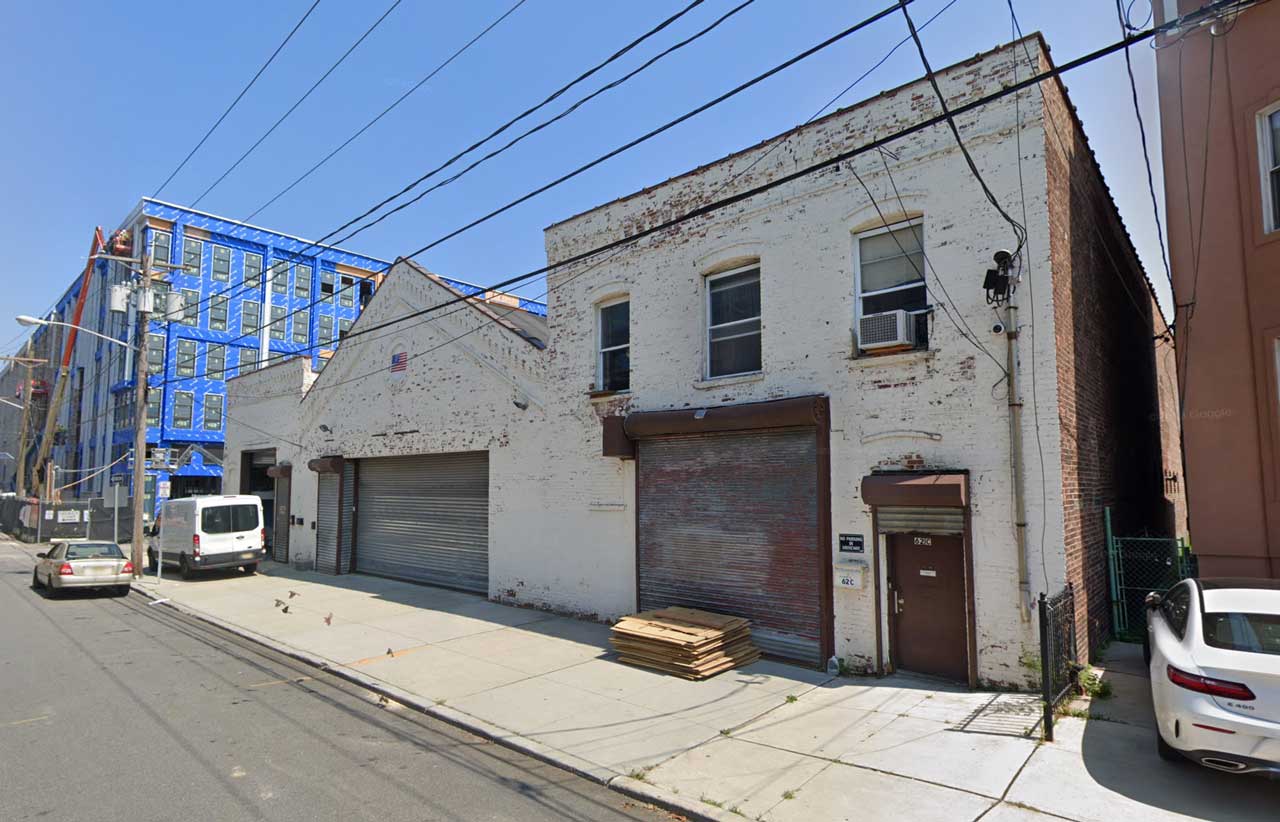 The structure, situated on the corner of Maple Street and currently owned by Fields Development Group, was most recently home to a shop that sold signs and custom metals. The approved plan will partially demolish but mostly preserve the existing building while adding a vertical expansion that rises 78 feet.
Designed by Brooklyn-based GRT Architects, the first floor of the six-story development would include five parking spaces and two commercial storefronts that total 3,040 square feet. A café and restaurant are envisioned at the spaces, which would be separated by a double-height lobby space that keeps the existing gable roof at the property intact.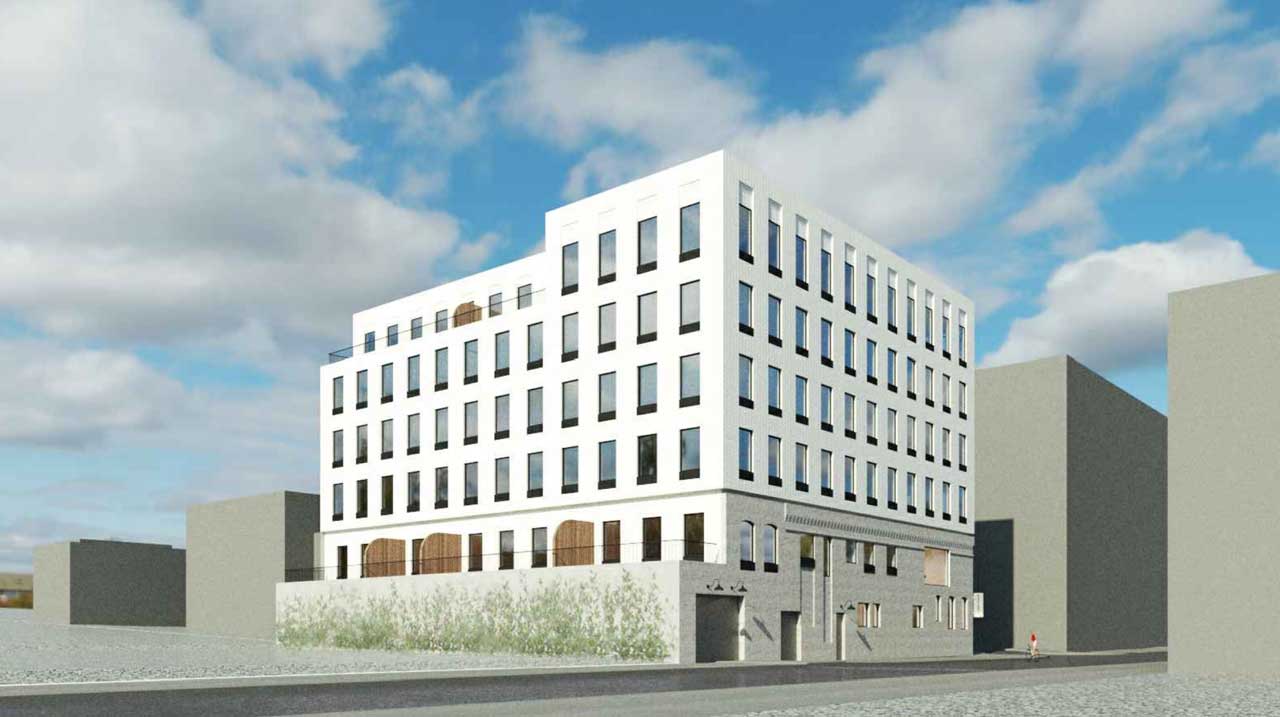 The remainder of the development would include 39 residential units that break down as five studios, 18 one-bedrooms, 12 two-bedrooms, and four three-bedroom spaces. Three of the living spaces would be designated as affordable housing units set aside for those with moderate incomes.
Amenities for residents at the proposed project include a bicycle parking room with space for 20 bikes, a 1,184-square-foot gym, a second-floor club room, and a 2,558-square-foot roof deck.
In terms of the current building's restoration, bricked-up openings will be getting new windows and exterior brick will be restored and painted white. The development will additionally utilize some black metal components in keeping with the area's industrial past.
The project is located along a part of Monitor Street where the neighborhood transititions significantly. The area south of the property mostly consists of older homes and row houses, while the neighborhood to the north includes recently built apartment buildings like Solaris Lofts, the BeLa complex, and 295J, which is slated to welcome a new library branch in the coming months.
Despite the approvals, a groundbreaking date for the latest project from Fields has not been announced.