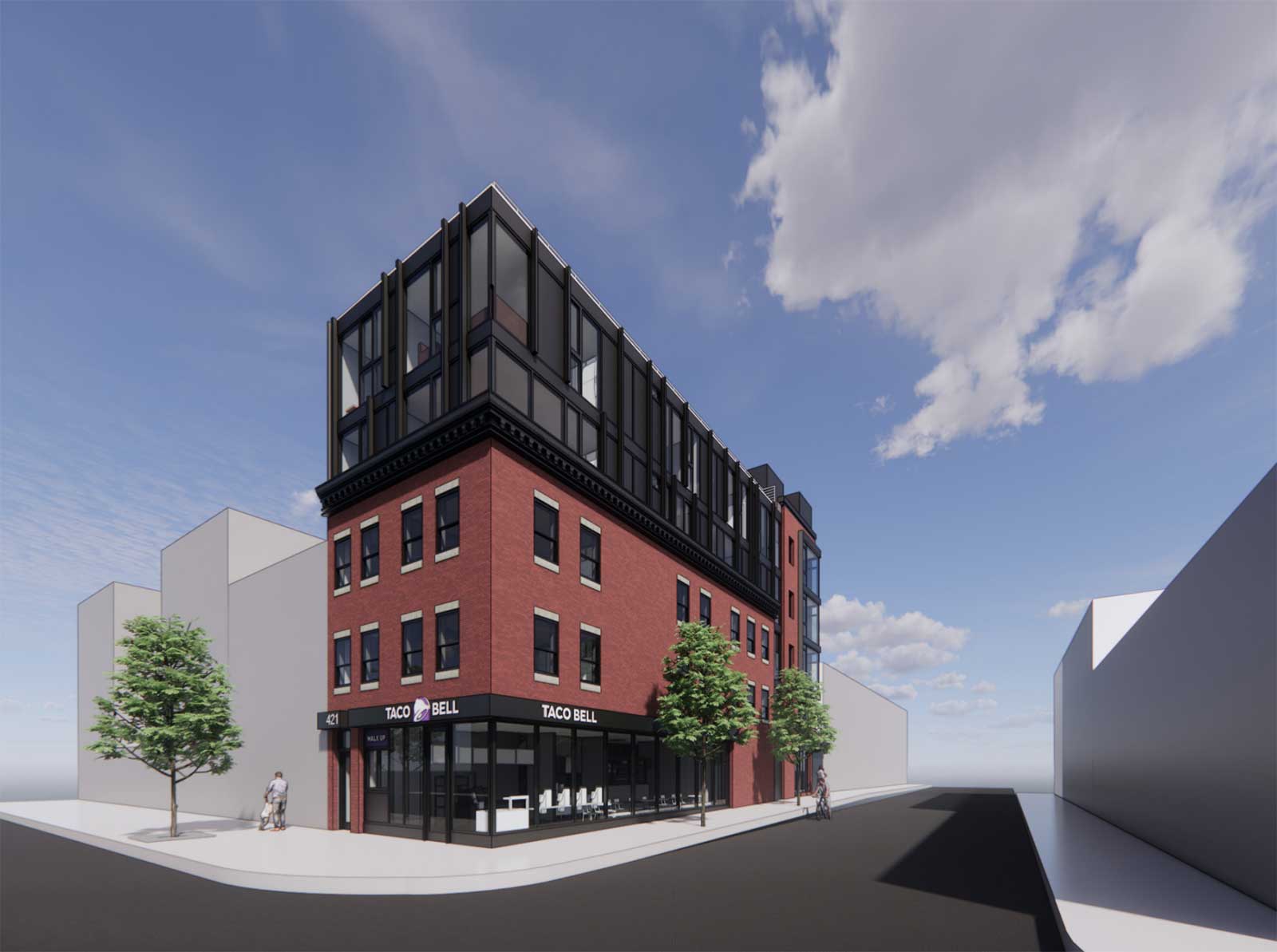 One of the largest fast-food chains in the country is looking to open along the main retail corridor in The Heights and Jersey City officials will soon hear a proposal for a modern mixed-use project that includes a new Taco Bell.
An application has been submitted to completely overhaul a corner property at 421 Central Avenue. The modest three-story building at the site, formerly home to the Oaxaca Food Market, would be torn down under the proposal and replaced with a five-story development designed by New York-based Mastropietro + Emara Architects.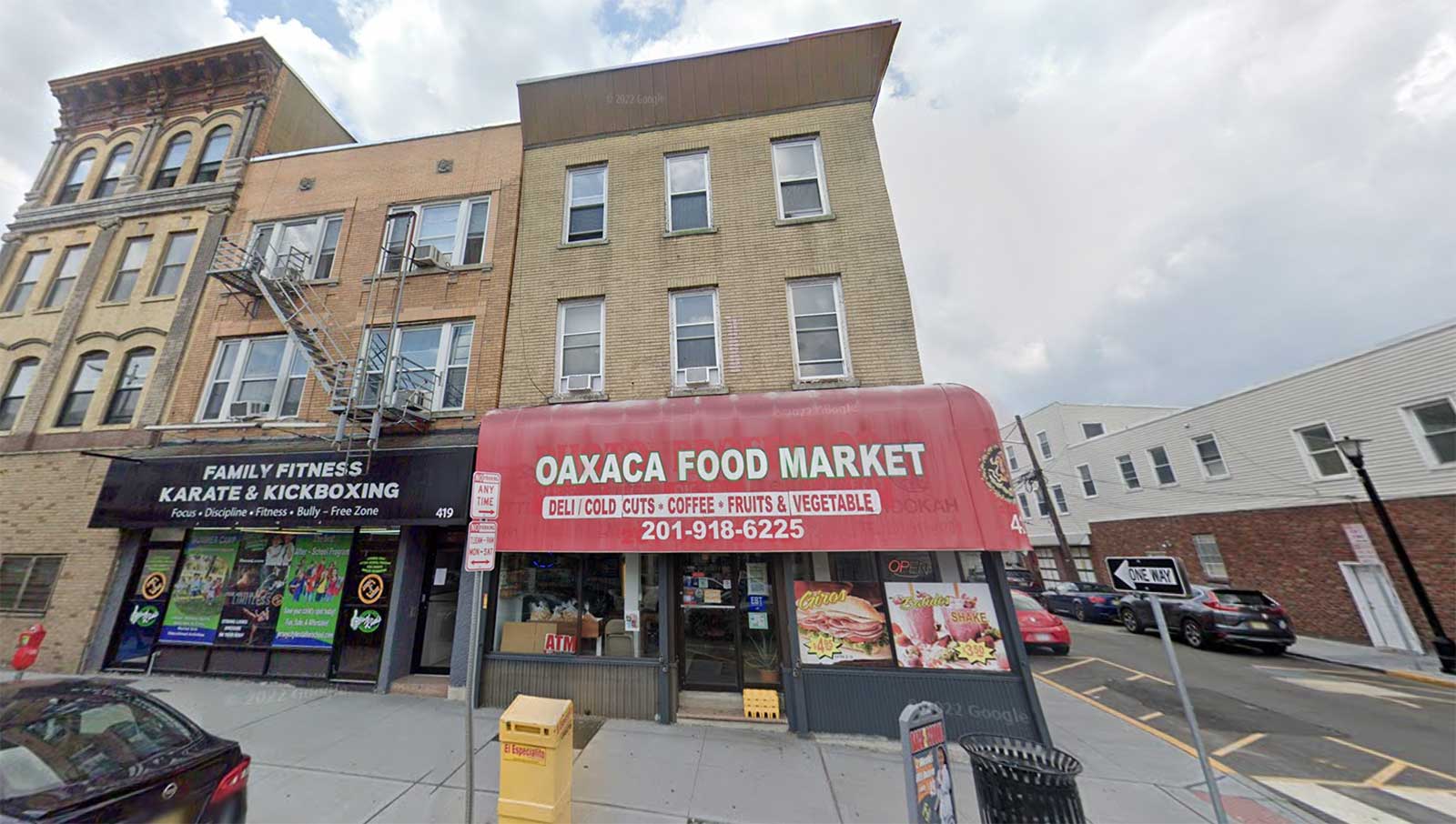 A company based out of Warren, NJ filed the proposal for the land, which sits at Central Avenue's intersection with South Street. The pitched development would top out at 52 feet and include 2,755 square feet of retail on the ground floor.
Renderings show a Taco Bell outpost in the space, and they aren't just for show. Several email addresses included on the application are associated with Yum & Chill Restaurant Group, the NJ-based franchisee of Taco Bell.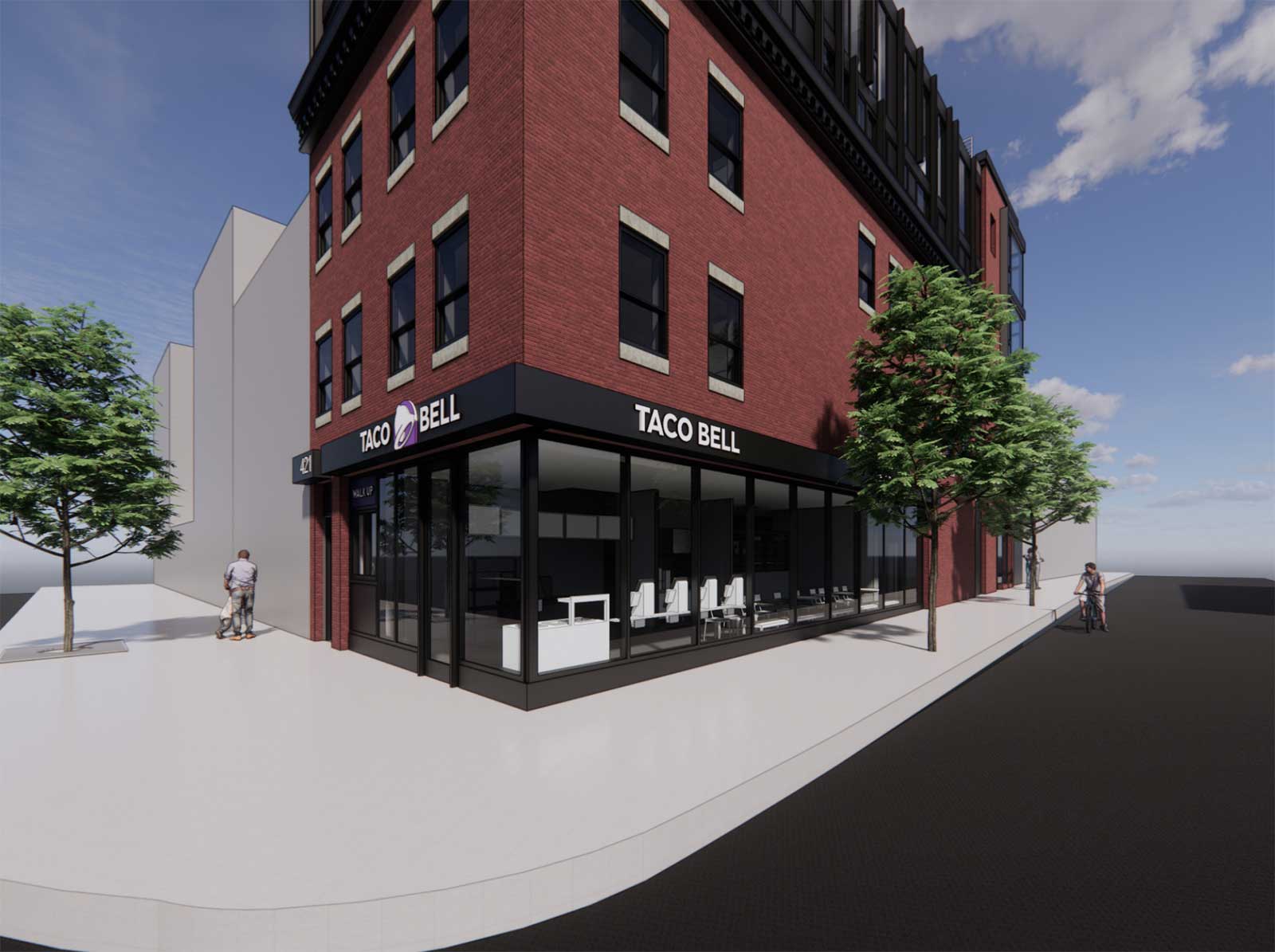 Besides the Taco Bell and a pickup window along Central Avenue, the remainder of the project consists of 10 units in an elevator building. The apartments break down as two studios, six one-bedrooms, and a pair of two-bedroom units plus a 1,047 square foot roof deck.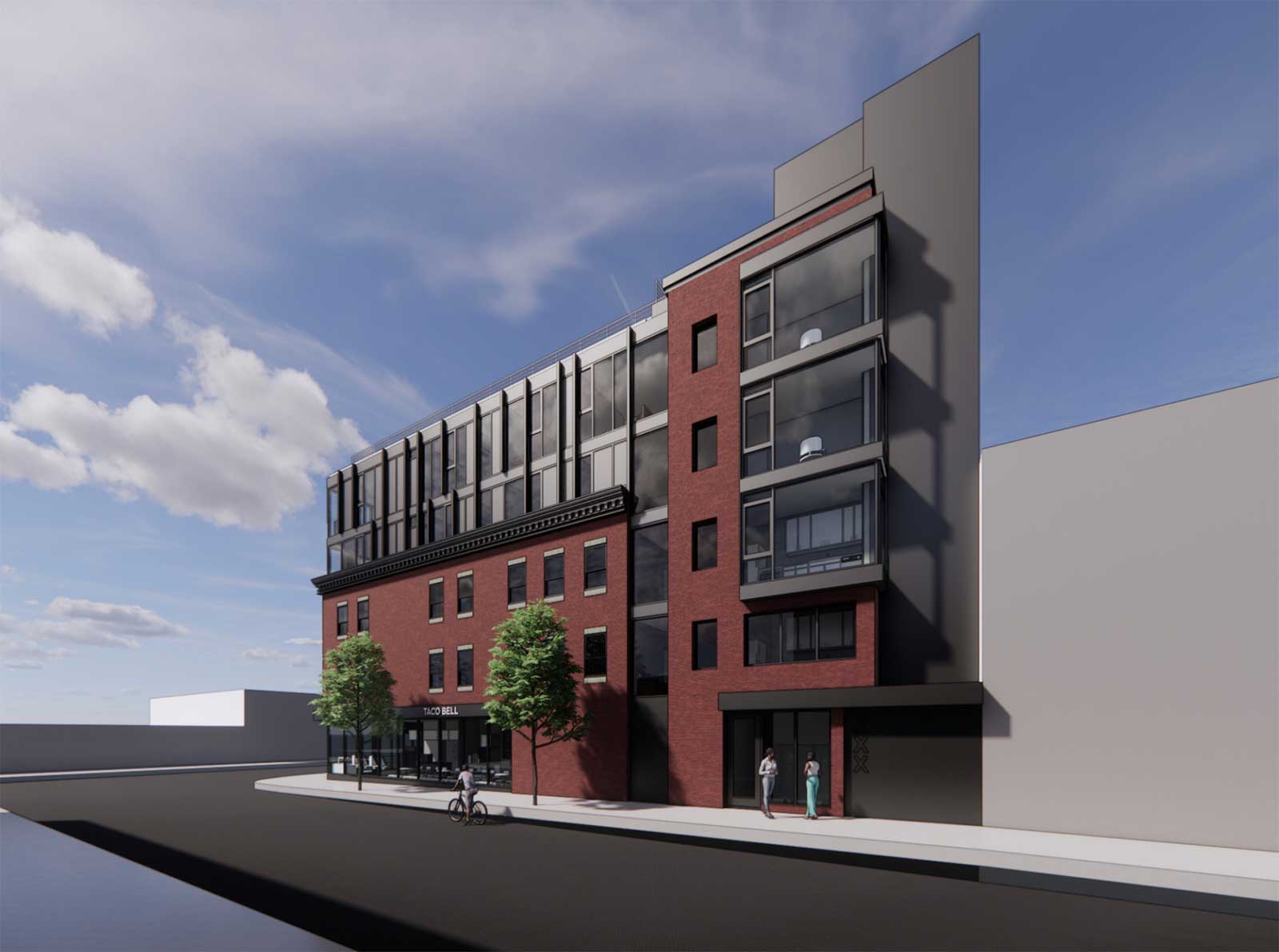 The exterior of the proposed development would utilize a red brick finish with metal canopies and panels. No parking is included for cars, but the project makes room for five bicycle spaces.
The developers are seeking relatively minor variances related to the project's minimum lot area, minimum lot depth, and minimum rear yard setback. The application is listed on the planning board's agenda for their September 19 meeting, which is being held on Zoom and begins at 5:30 p.m.
Those interested in attending the virtual meeting can do so at this link or by using the Webinar ID 861 6244 3723.
Taco Bell opened in Downtown space along Montgomery Street last year and has two other Jersey City locations near Journal Square on Kennedy Boulevard and another along Route 440.
The city's planning board green lit an application earlier this year to bring a late-night Taco Bell to a stretch of 12th Street near the Holland Tunnel entrance.