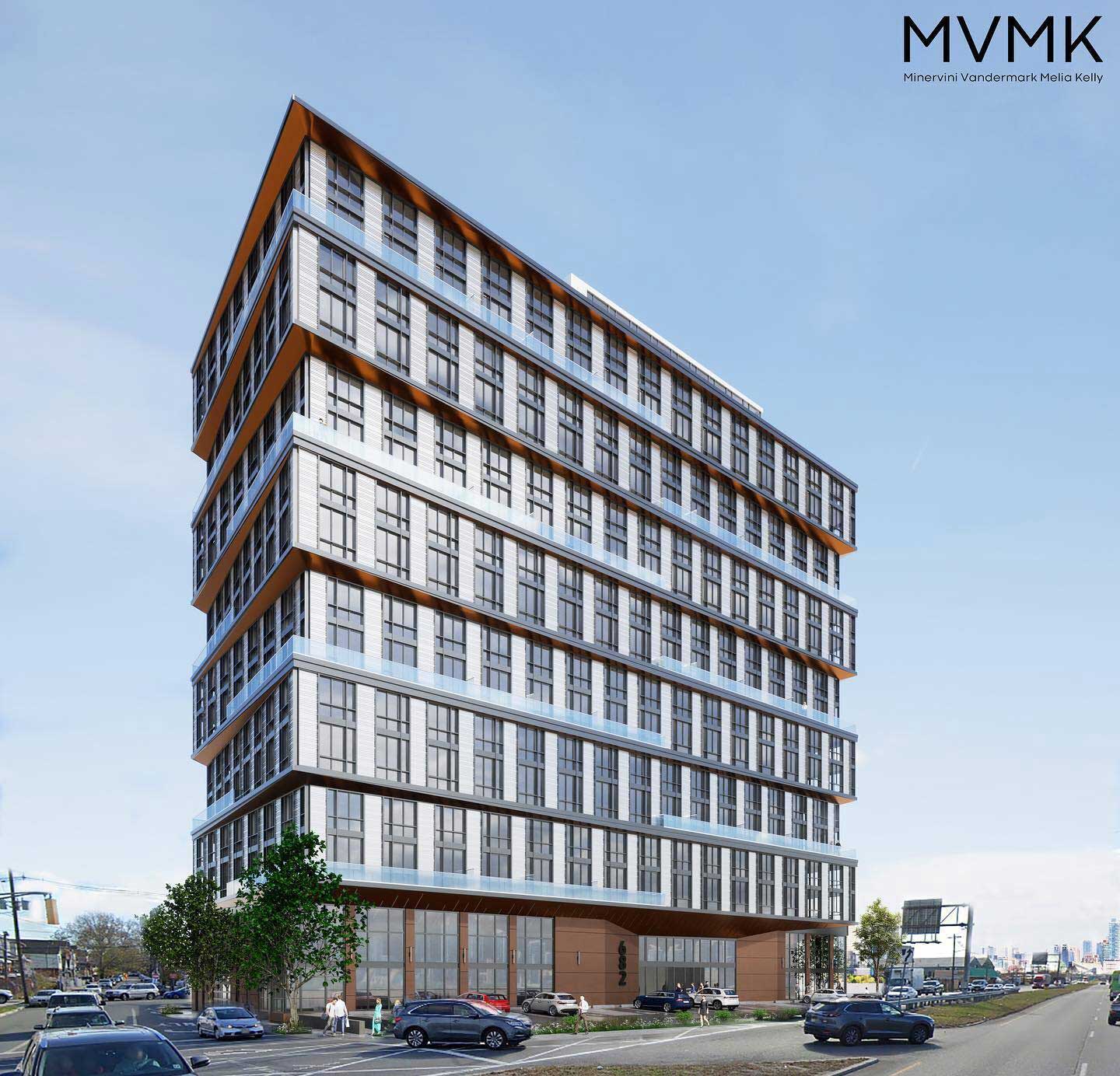 A Jersey City neighborhood along the Hackensack River is poised to gain a few new residents as a plan for what will be one of the area's tallest buildings has officially been given the green light.
Late last year, plans emerged to redevelop a strip mall and parking area on two adjacent lots at 682 Route 440 and 11 Bennett Street. Jersey City's planning board approved the project's application during their February 15 meeting and the 29,755-square foot parcel looks to be transformed under the scheme.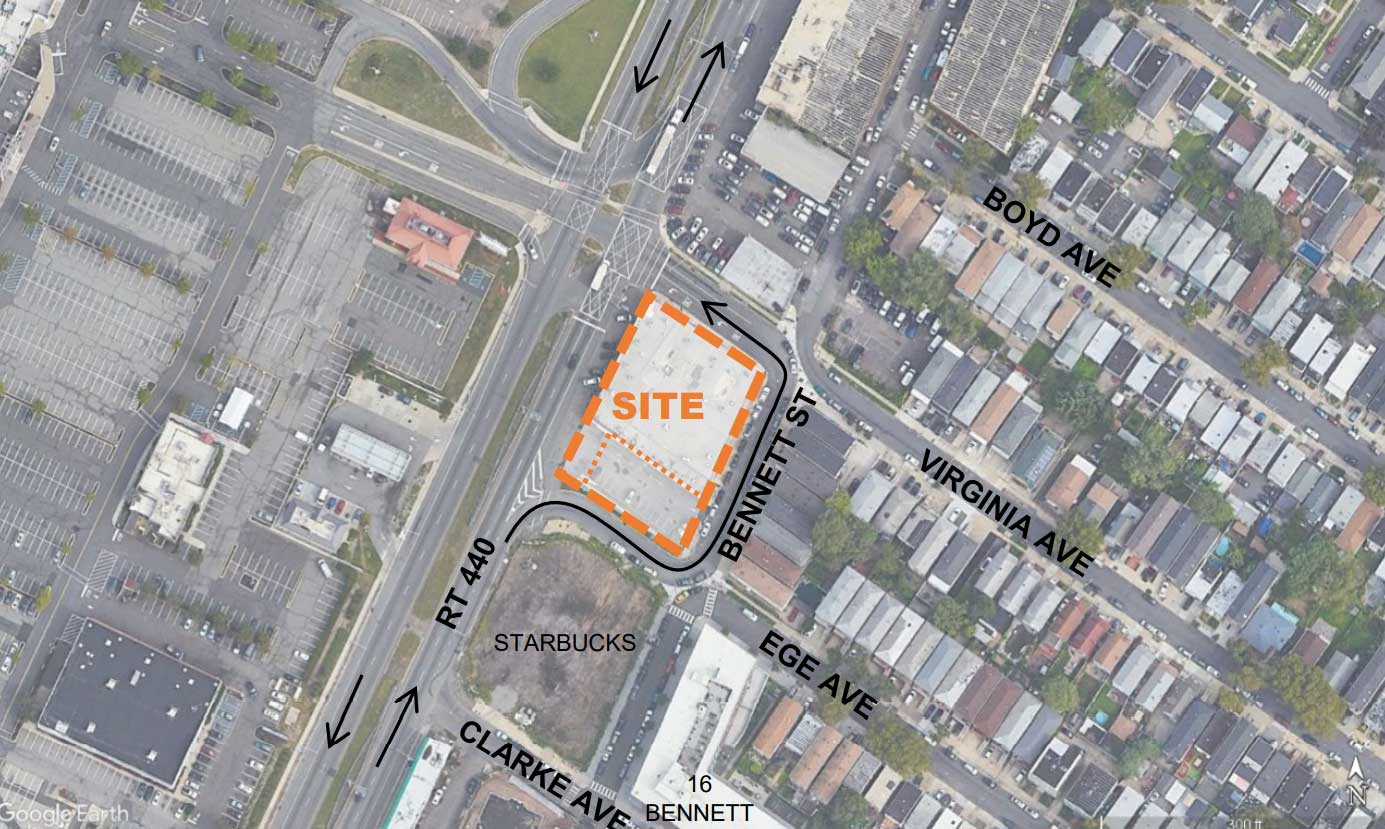 The endeavor comes courtesy Myneni Properties, who are also behind an approved project at 2958 Kennedy Boulevard slated to add residences, hotel rooms, and banquet space to the Journal Square neighborhood. Their Route 440 project, drawn up by Hoboken-based MVMK Architecture, is slated to include 15 stories and rise just over 170 feet.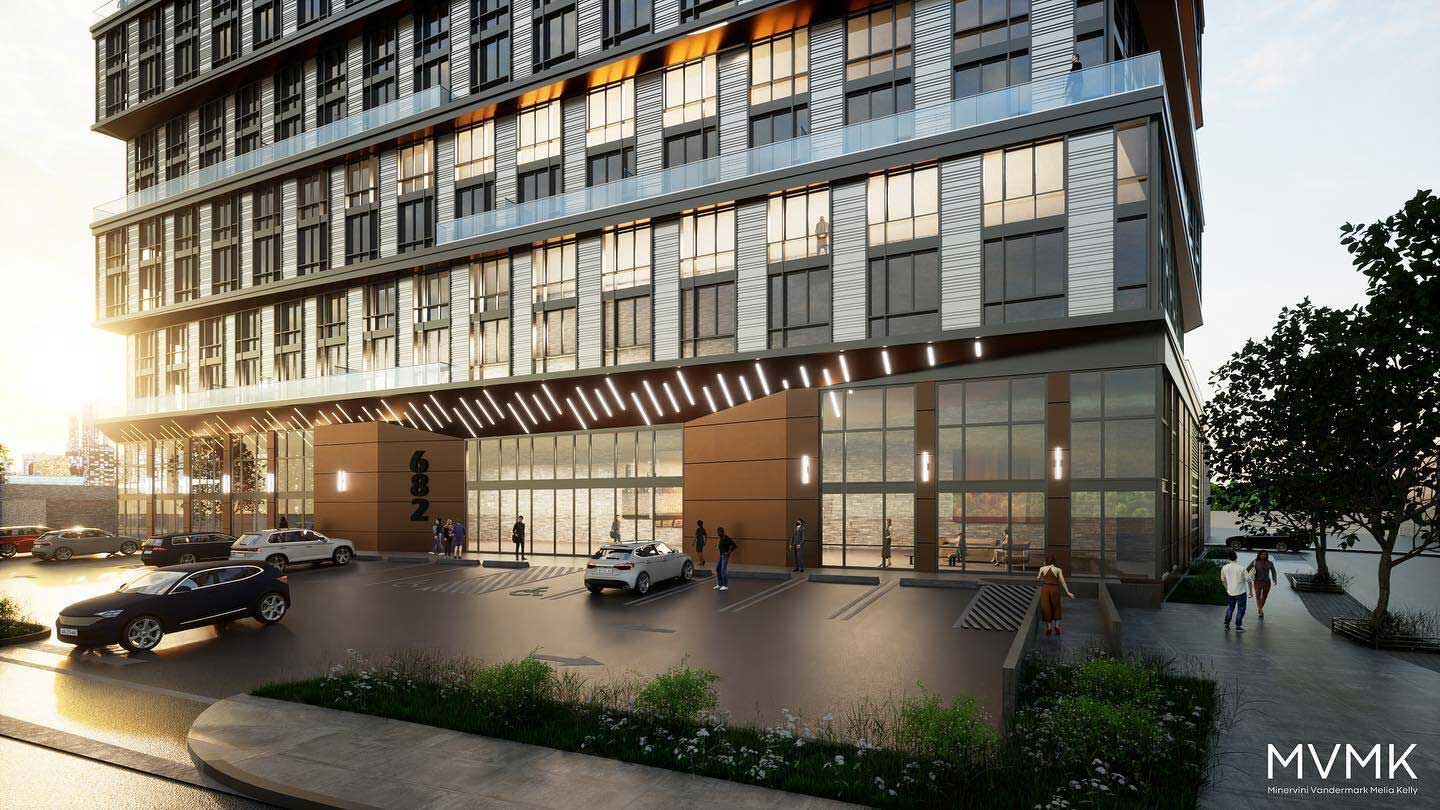 The ground floor of the project will feature a double-height lobby with floor-to-ceiling windows plus 2,025 square feet of retail space split between two storefronts, with one facing Virginia Avenue and the other situated along Ege Avenue. The development's second floor includes a communal outdoor terrace and a 3,472-square foot gym plus lounge and a 1,247-square foot daycare facility.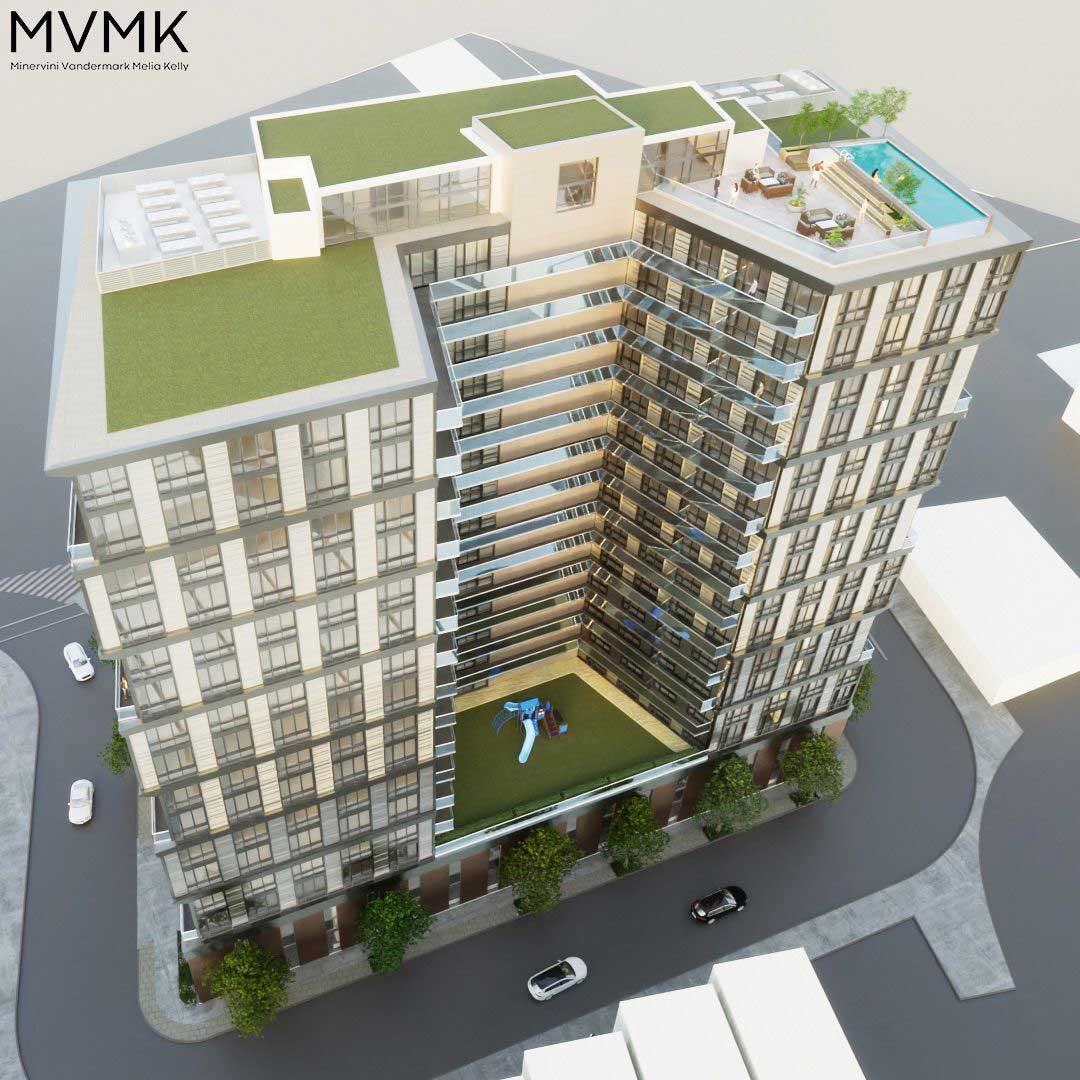 The future building will include 109 bicycle spaces spread out through the property's 15 floors plus a total of 105 vehicle parking spots. 87 of those spaces will be set aside for residents and accessed via a garage off Route 440, with 18 spaces will be located outside the building.
The development's application notes that the exterior parking spaces could be temporary and would be eliminated upon the development of Route 440 Boulevard, a project initiated by city officials that hopes to turn the car-first corridor into a more pedestrian-friendly landscape.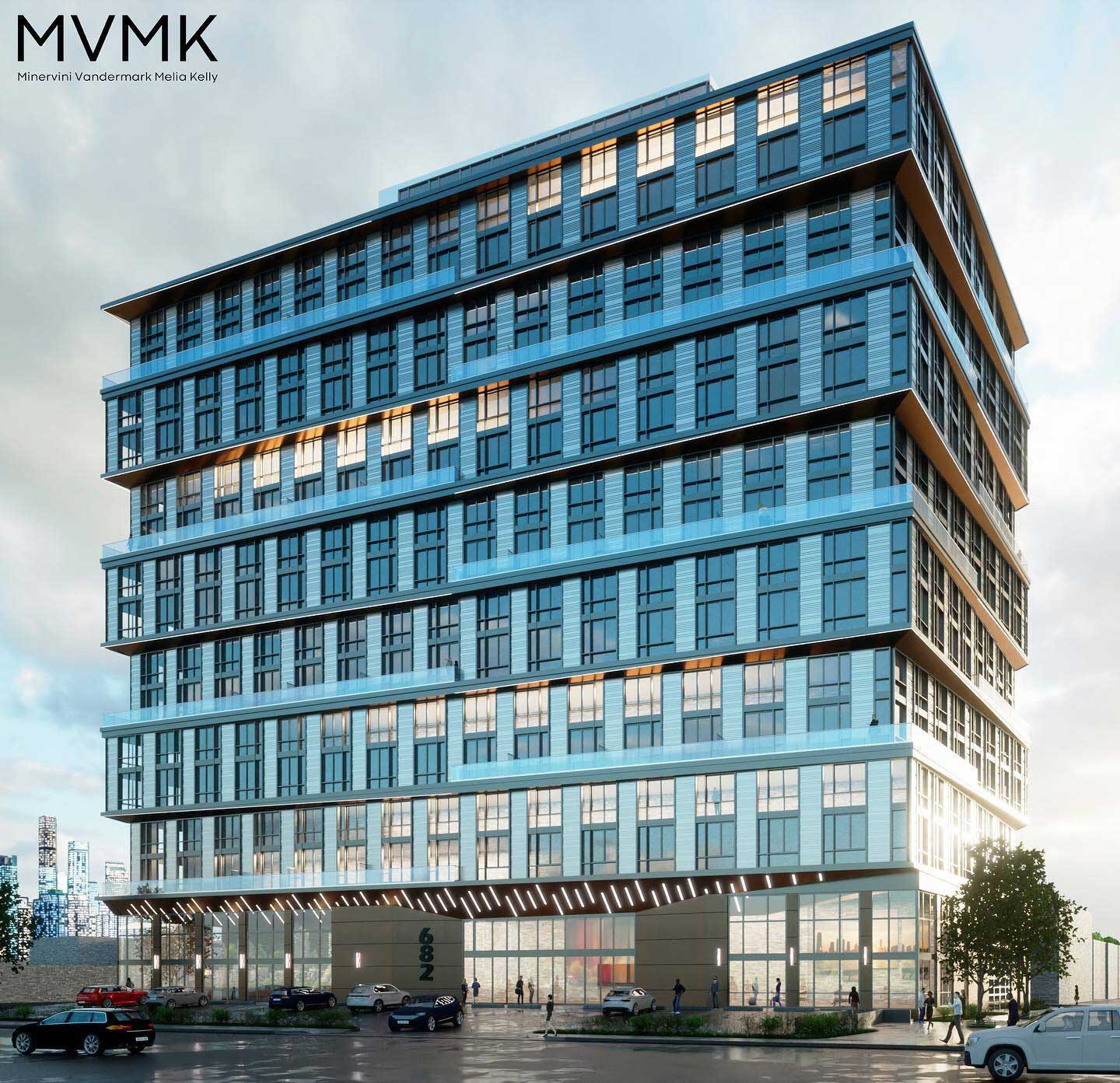 The remainder of the project consists of 218 residences that skew smaller, breaking down as 117 one-bedrooms, 66 two-bedrooms, 35 three-bedroom units. None of the living spaces will be designated as affordable housing, according to the application.
Plans for the structure's roof include a 1,887 square-foot terrace with an outdoor pool and seating area. Two separate green roof elements that total 4,617 square feet are included, as is an on-site stormwater detention tank in the building's basement.
The project is situated within the Water Street Redevelopment Plan and was granted a height variance for 15 floors where 12 are allowed. The planning board also allowed other deviations related to floor-to-ceiling height, minimum parking obligations, and requirements related to the exterior parking component,
Myneni Properties has not announced a timeline as to when their latest project could see shovels in the ground.