Situated at 333 Newark Avenue in the heart of the Village, 333 Flats brings a new kind of living experience to Downtown Jersey City. The brand new construction boutique building offers just 18 studio rentals and luxurious amenities at a reasonable price point. Developed by Ben LoPiccolo Development Group (BLDGup) and starting at $1,950, 333 Flats makes renting a piece of the DTJC scene a real possibility.
Perfectly sized to experience more from a city studio apartment, renters can choose from six different unit types, averaging 380 square feet and featuring a unique mezzanine level with ladder access. Towering 12-foot ceilings and oversized windows lend great light and air to the lofty spaces and hardwood floors.
"We've put a lot of thought and energy into every detail of 333 Flats, with a focus on the resident's lifestyle and experience," said Kevin Kansagra, CFO at BLDGup. "We wanted to make sure that all the essential modern conveniences are met, while keeping the price reasonable. We've achieved that with size and technology."
Additional in-home amenities include high-end fixtures and European stainless steel appliances, as well as central air conditioning and a washer/dryer in every unit. On top of that, every layout was designed for modern work-from-home demands with a built-in office desk.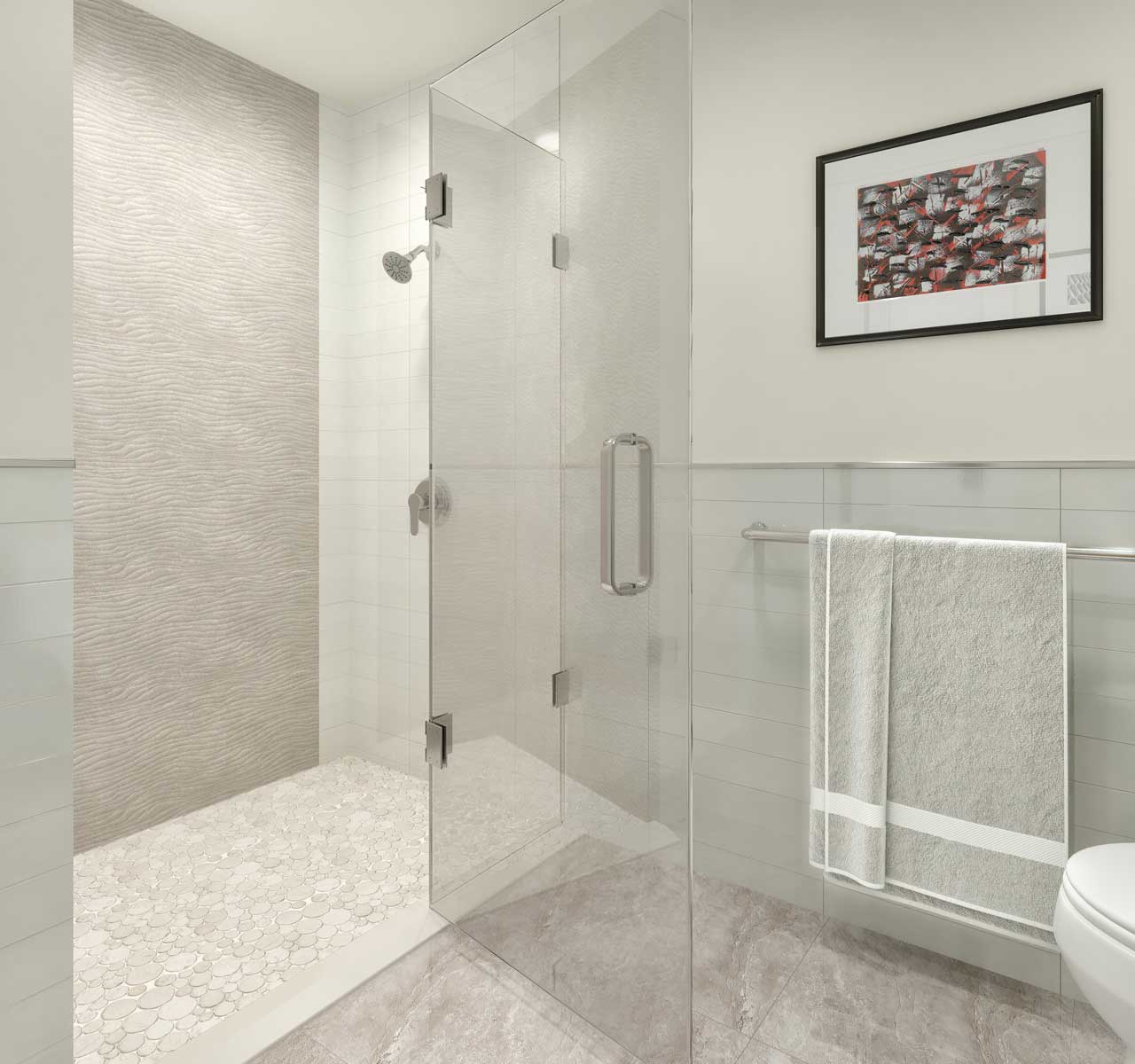 Residents do really have it all with a collection of luxury amenities promising a chic and convenient Downtown lifestyle. The rooftop deck gives you a 360-degree panorama of Jersey City and brings the NYC skyline into full view, along with a rooftop grill and gaming turf, turning any gathering into an enjoyable experience.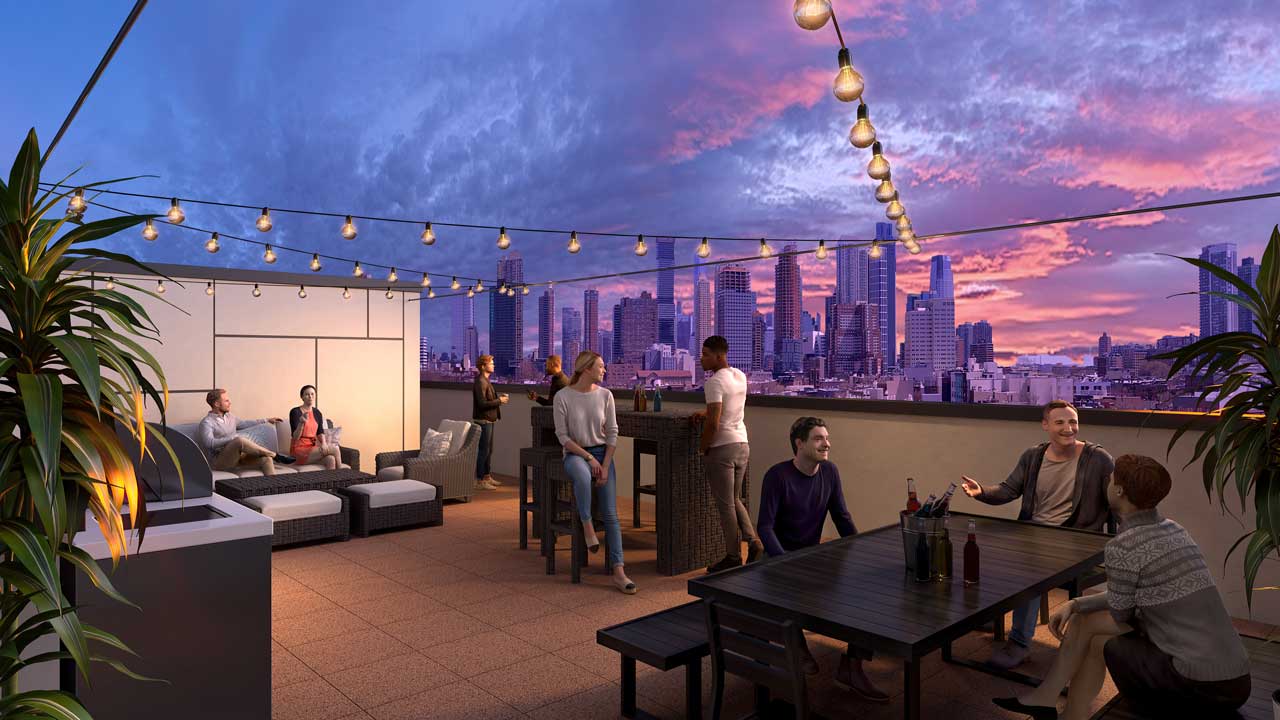 The indoor lounge offers a cozy home-away-from-home and entertaining hub, with Wi-Fi, TV, full kitchen, and a fireplace. Co-working areas also offer a chance to collaborate with other individuals and mix up the daily routine.
333 Flats features a smartphone-based secure building entry and 24-hour package acceptance lockers. Indoor bike storage is also available. Convenience extends beyond the stylized Porcelanosa-tiled lobby with all of Downtown Jersey City — eclectic bars and restaurants, local shops, the Newark Avenue Pedestrian Plaza, historic architecture, leafy parks, and the Hudson River Waterfront — all within walking distance. The Grove Street PATH is also just a 10-minute walk away for a quick commute to NYC.
"When we sought out to build 333 Flats, we wanted to create a product that would allow you to rent in the Jersey City market without breaking the bank, so that you could still afford all of what the urban setting has to offer," said Ben LoPiccolo, CEO of BLDGup.
333 Flats is also right next door to Jersey City's favorite performance venue, White Eagle Hall, and local restaurants Cellar 335 and Madame Claude Bis, making the available ground-floor retail space a significant opportunity. Designed to be expansive with 16-foot ceilings and a 23-foot wide-open interior, plus a large opening with a retractable garage-style door, 333 Newark Avenue is a prime space on a popular block in a heavily-trafficked corridor of The Village in Downtown Jersey City.
The retail space totals 1,800 square feet with 25 feet of Newark Avenue frontage, as well as a full concrete floor and superior soundproofing, and is perfectly positioned to take advantage of the more than 75,000 White Eagle Hall patrons and 60,000 restaurant guests who dine at Cellar 335 and Madame Claude Bis each year.
For more information and to schedule a showing of the rentals available at 333 Flats, please contact Josie LoPiccolo at 954-822-0130 or [email protected].
For retail inquiries, please contact Gregory Edgell at 973-610-5145 or [email protected].