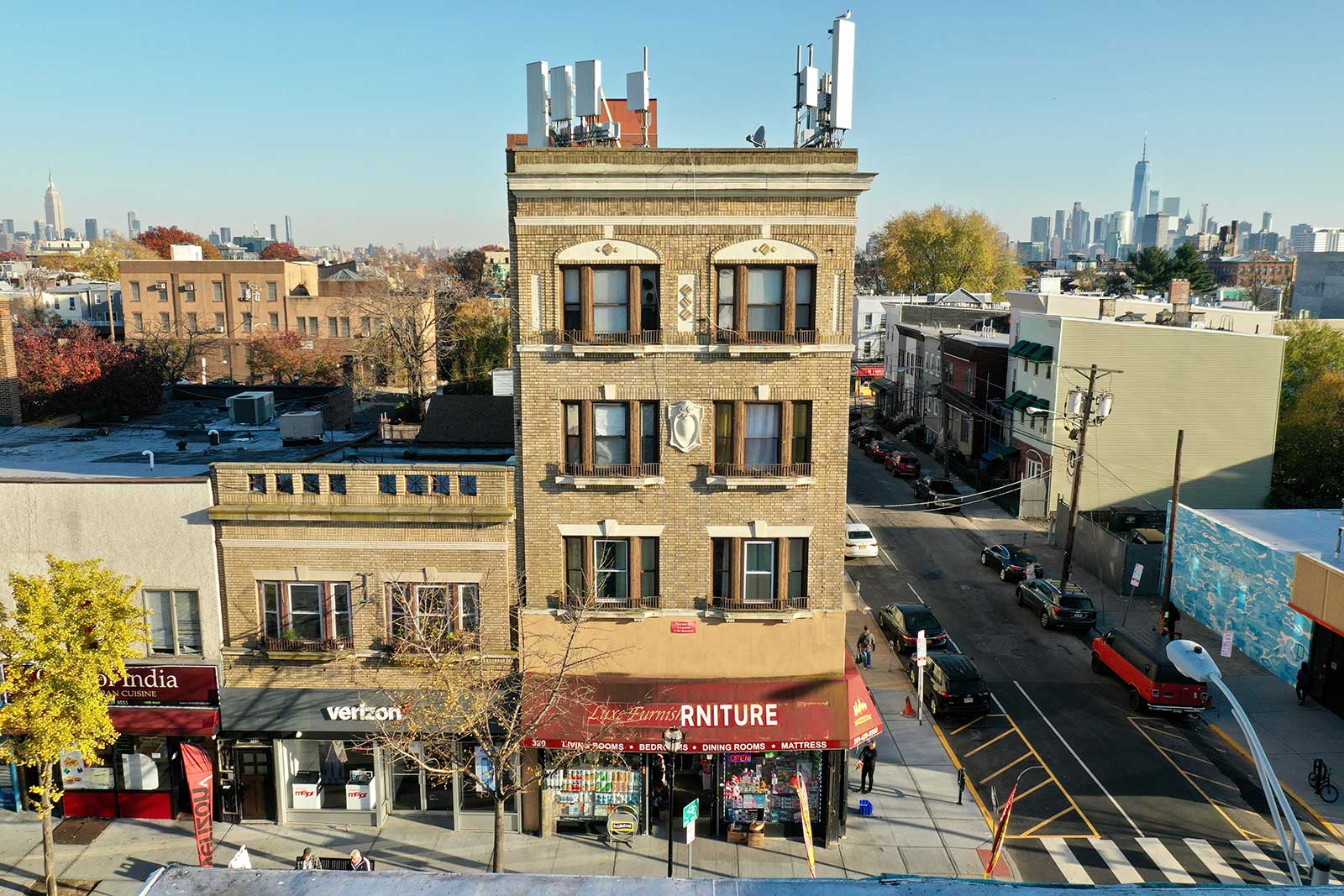 A pair of mixed-use buildings have changed hands in a section of Jersey City's The Heights neighborhood that seems prepped for growth over the next few years.
GRID Real Estate has announced the closing of 320-322 Central Avenue, a pair of buildings situated along the corner of Griffith Street. The two-building portfolio consists of 10 residential units, an antenna array, and two retail units currently occupied by City Discount & Furniture and a Verizon Wireless outpost.
The Buyer, a company called Central Avenue Holdings LLC, came to Jersey City from Central Jersey and was looking to acquire value-add opportunities where their retail experience would give them an edge above the rest. GRID represented both the buyer and seller in the transaction, which traded at $282 per square foot or $316,000 a unit with an in place cap rate of 5%.
"In an inflationary interest rate environment where rate locks are a thing of the past, this transaction took finesse from all parties to get it over the finish line," says Gregory D. Edgell of GRID. "There was considerable interest on this site due to the upside potential from the retail rents, large legacy rent-controlled apartments, and redevelopment potential."
That revitalization possibly comes from the Central Avenue Redevelopment Plan, which was passed into law by Jersey City's council last year. The 320 Central site is situated at the southwest corner of a 2.68-acre plan that aims to facilitate the construction of a 400-space parking garage, a new municipal complex, and higher-density development.
"Central Avenue continues to see adaptive reuse projects as well as ground-up development which has brought fresh capital to this historically overlooked corridor," add Edgell. "Rents are up across the city and Central Avenue is no exception."
Central Avenue just underwent a $4 million renovation that saw the resurfacing of the roadway, the installation of new traffic signals, new sidewalks and street trees, and the re-striping of the street. Other major undertakings in The Heights include the revamp of Riverview Park, the ongoing renovation at Reservoir #3, and a new police headquarters that is slated to replace an aging facility.