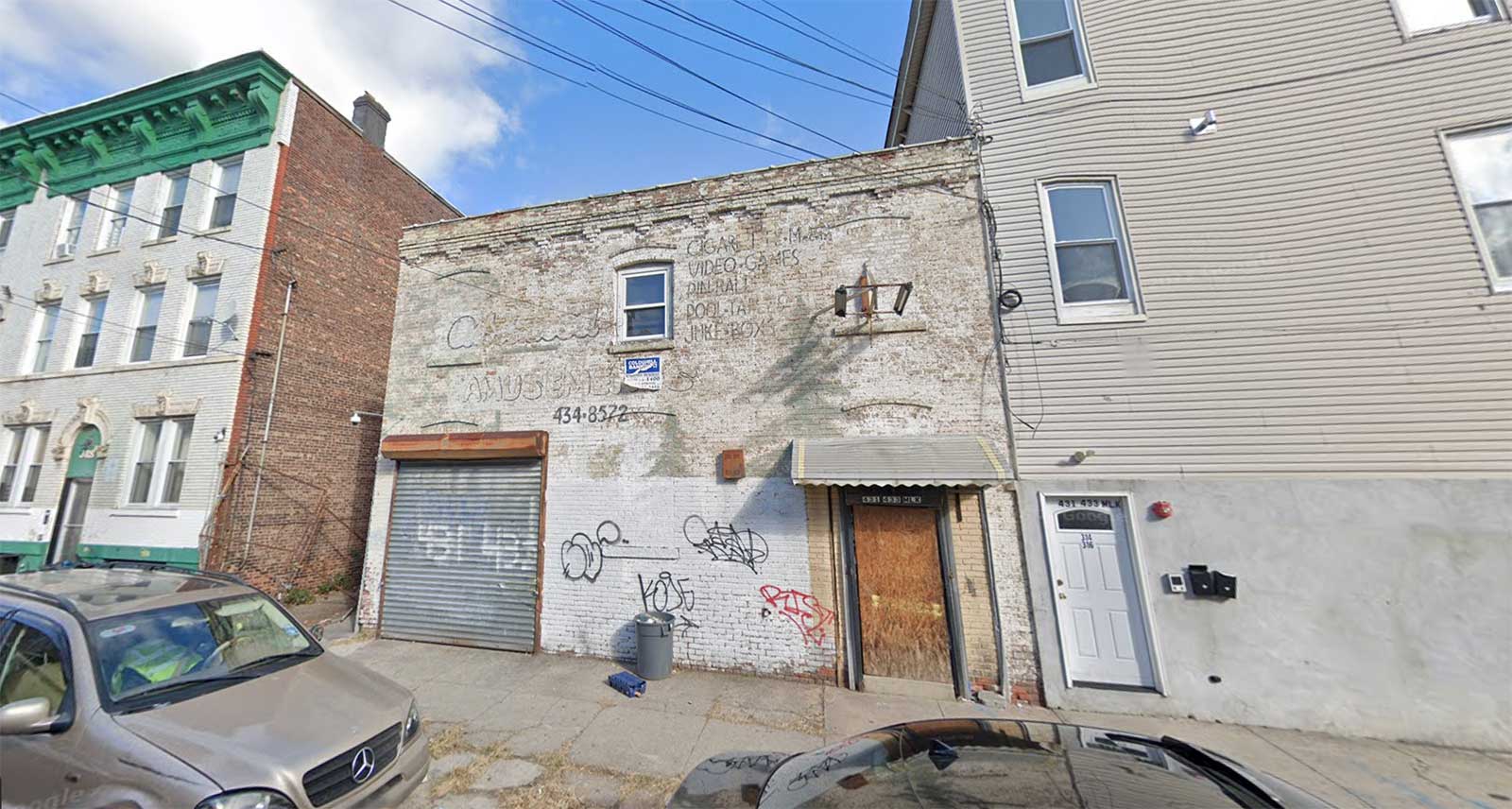 A stalled plan to revitalize a former game and billiard hall in the Jackson Hill neighborhood of Jersey City has been redesigned and created hope that a groundbreaking of the delayed project could finally be in the cards.
During their January 10 meeting, Jersey City's planning board approved an amended application for 316 Forrest Street. The property, located just a short walk from the Martin Luther King Jr. station on the Hudson-Bergen Light Rail, is home to a vacant building that sports a ghost sign for a company called Advanced Amusements.
Jersey Digs reported on the initial plans for the property back in 2019 and while that proposal was approved, construction never began at the site. The revamped approvals have now been obtained by 316 Forrest LLC, an entity that is registered out of Brooklyn's Williamsburg neighborhood.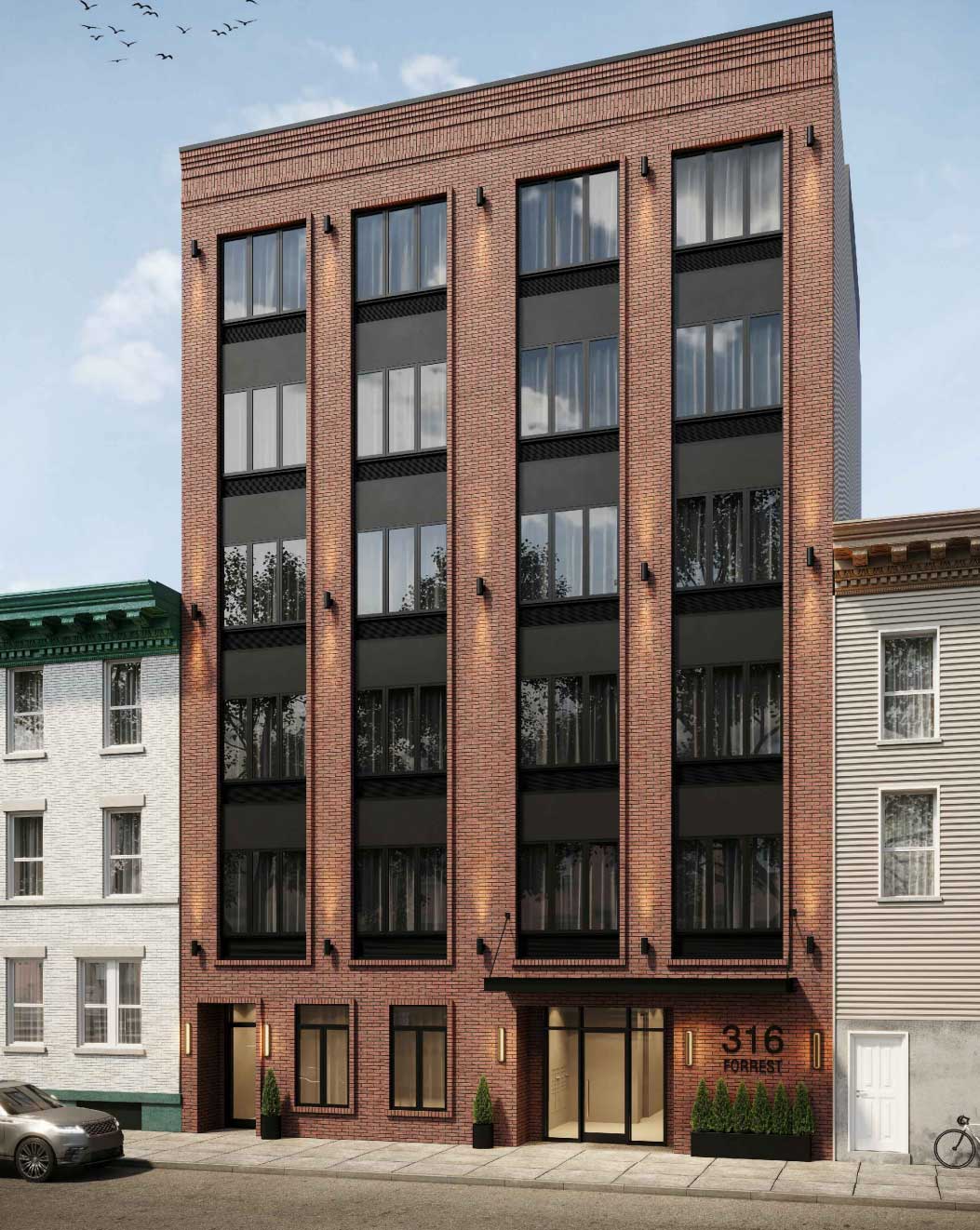 Designed by Hampton Hill Architecture, the plans still call for a six-story building that includes 23 residential units. The breakdown of the residences in the development is five studios, 12 one-bedroom units, and six two-bedroom spaces.
A brick facade with some fiber cement panels is called for on the exterior of the development, which will include an 800-square-foot roof deck that is planned to be accessible to all the building's future residents.
While a groundbreaking date for the project has not been announced, the amended approvals are a strong signal that the project is still moving forward.