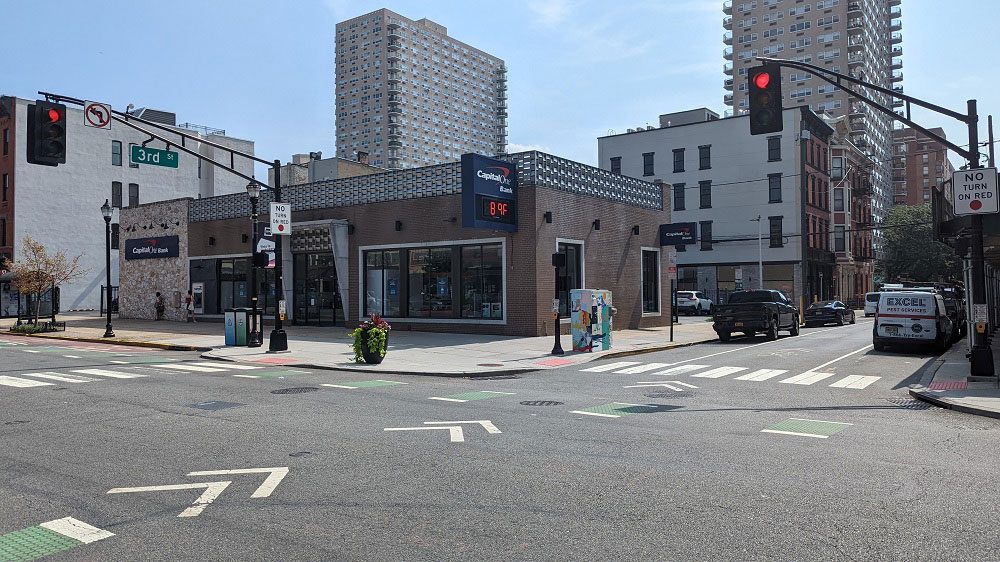 A prominent retail property on Washington Street in Hoboken recently sold for $9 million. Located at 301 Washington Street, the building is owned by Capital One and is comprised of eight-contiguous lots and 0.33 acres.
Pierson Commercial's Robert Mackowski represented Federal Realty Investment Trust (Federal Realty), the buyer of the corner-lot retail building.
"Due to our relationships with the buyer as well as the seller, we were able to bring all the parties together and facilitate the sale of this highly sought-after retail property," said Mackowski.
The building is situated on an in-demand corner within Hoboken's business district. Retail block co-tenants include Lululemon, Athleta, Sephora, Starbucks, and Panera Bread.
Recently, a plan was unveiled to redevelop the parcels. The plan looks to demolish everything at the site in favor of a new five-story mixed-use development.
"Many investors have had their eye on this particular redevelopment opportunity due to the uniqueness of having over 145 feet of contiguous frontage along Washington Street – a rare-to-market opportunity that currently cannot be found anywhere else on the street," said Mackowski. "Adding in the prominent corner location, high-foot traffic and identity at the heart of Hoboken's thriving business district, made this opportunity especially appealing. It was the right time, the right buyer and the right property, which was a win-win for one and all."