One of the West Side's more prominent complexes is slated to be expanded down the block as Jersey City has green lit the next portion of work at 3 Acres.
During their April 25 meeting, Jersey City's planning board approved an application to revitalize 70 Mallory Avenue. The plan essentially replaces a previous proposal that emerged last year, as the approved version is completely different and was designed by Hoboken-based MHS Architects.
Situated within the Route 440-Culver Redevelopment Plan, the plan represents the second phase of the 3 Acres complex at 400 Claremont Avenue. A separate application was approved by the board during the same meeting, greenlighting alterations to the existing development to allow for connections between the existing garage and the 70 Mallory Avenue extension.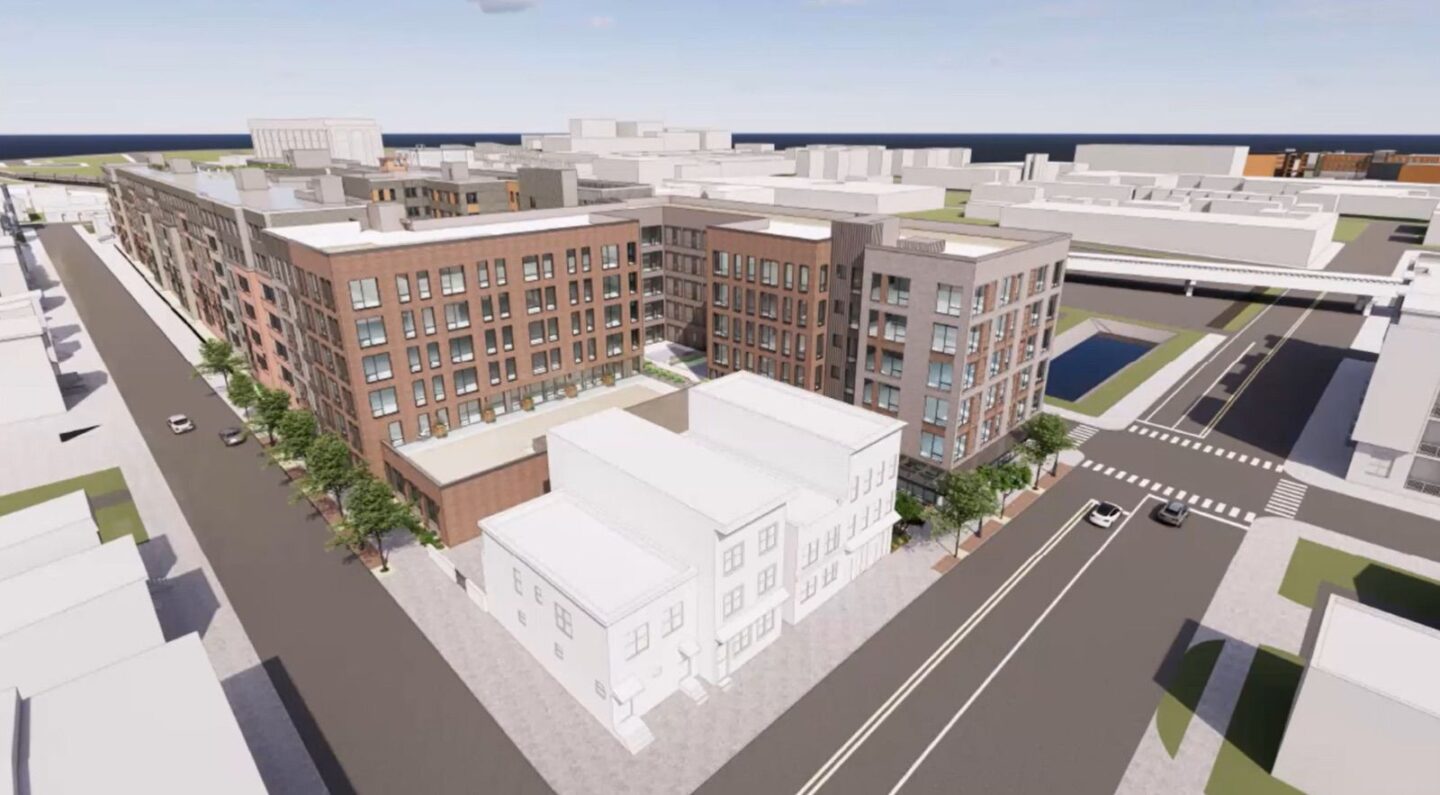 Several skyway and hallway passages will connect to the new building, which is slated to rise six stories and top out at 70 feet. The new portion will replace a vacant industrial building and expand from where the pool courtyard sits at the current 3 Acres development.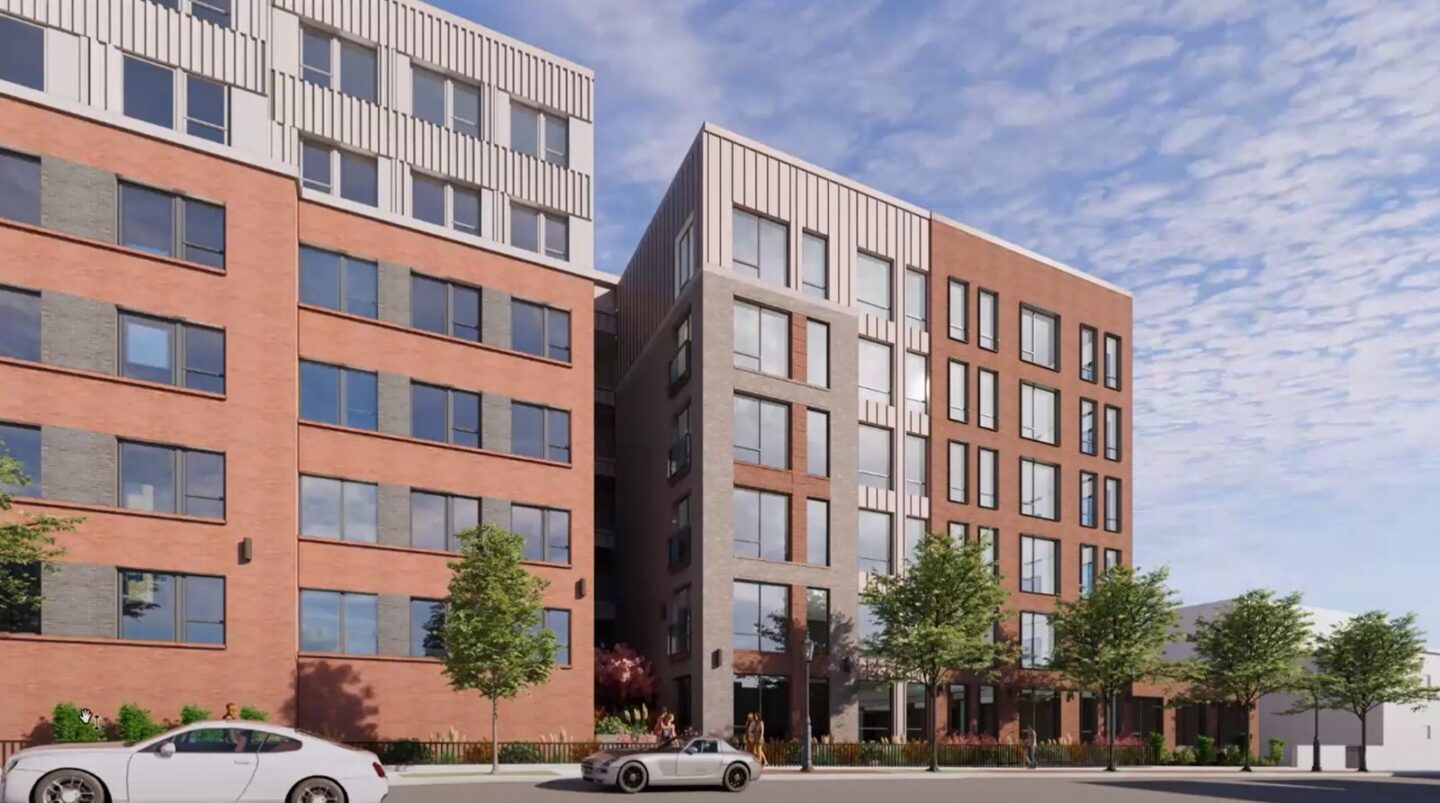 The ground floor of the L-shaped project will extend through to Yale Avenue and include a 120-space parking garage. 5,898 square feet of retail space will be situated on the corner of Mallory and Claremont Avenues.
189 new residences are included in the expansion, breaking down as 118 studios, 61 one-bedrooms, and 10 two-bedrooms. No affordable housing will be featured at the development, which will include 96 bicycle parking spaces in the aforementioned garage.
Amenities for tenants at the second phase of 3 Acres include a 721 square foot urban garden and a 2,000 square foot pickleball court on the second floor. An 11,000 square foot green roof facility will be featured on the top of the development.
The exterior of the project is slated to utilize a brick facade plus gray metal components. 3 Acres's second phase was granted variances from the board related to side yard setbacks and street tree spacing. A groundbreaking for the project has not been announced.