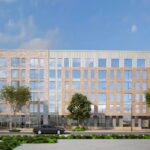 One of the West Side's more prominent complexes is slated to be expanded down the block as Jersey City has green lit the next portion of work at 3 Acres.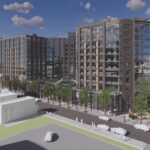 A 304-unit Jersey City project that has been in the works for years near McGinley Square has been revamped.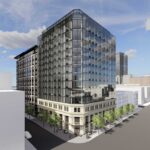 The company behind the massive Downtown Jersey City neighborhood Liberty Harbor will soon be pitching a new mixed-use project.
Skyline Development Group is looking to construct a 17-story high-rise with affordable housing, a community center, retail, and new green space along three acres of land in Jersey City.