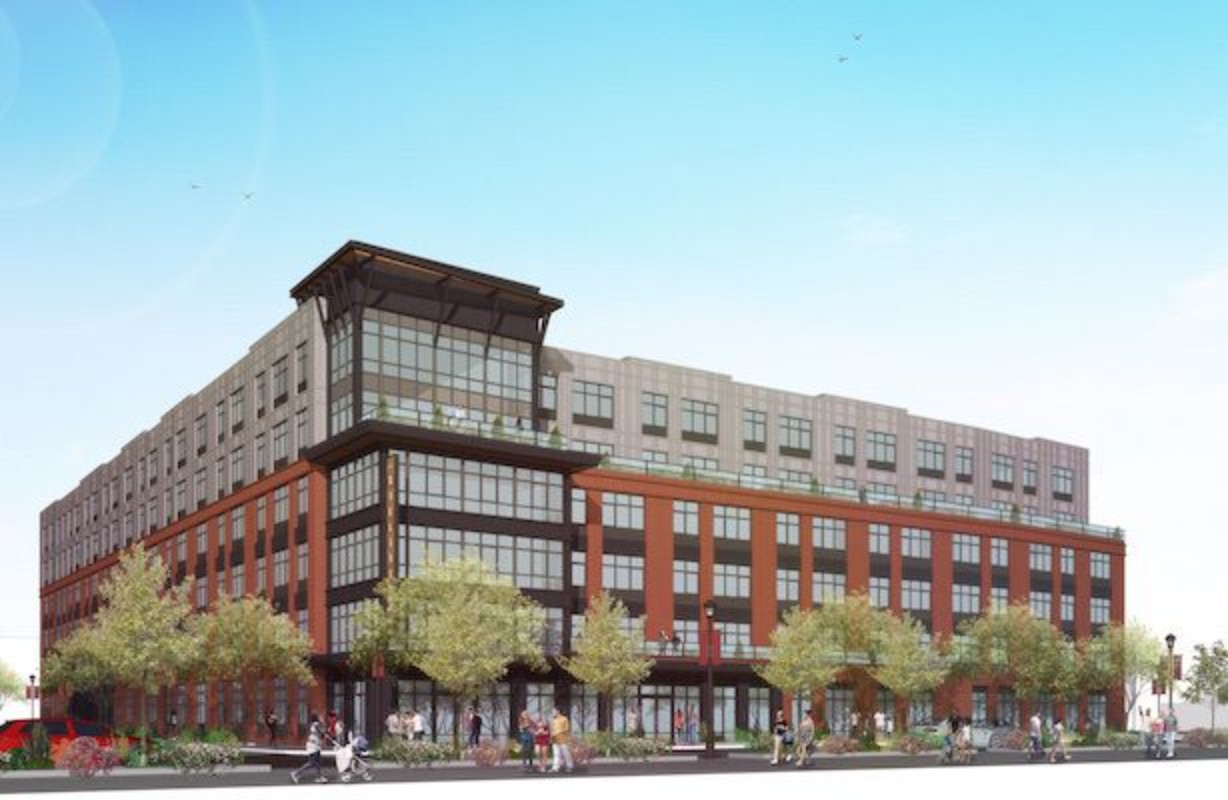 Nearly half a century after the Ballantine Brewery in Newark's Ironbound section closed for good, a new plan calls for tearing down a remaining industrial building in the area in order to construct a mixed-use development.
A project called "The Ballantine" is in the works for 74-82 Freeman Street and 428-444 Ferry Street, but the new building would largely consist of apartments, not ale.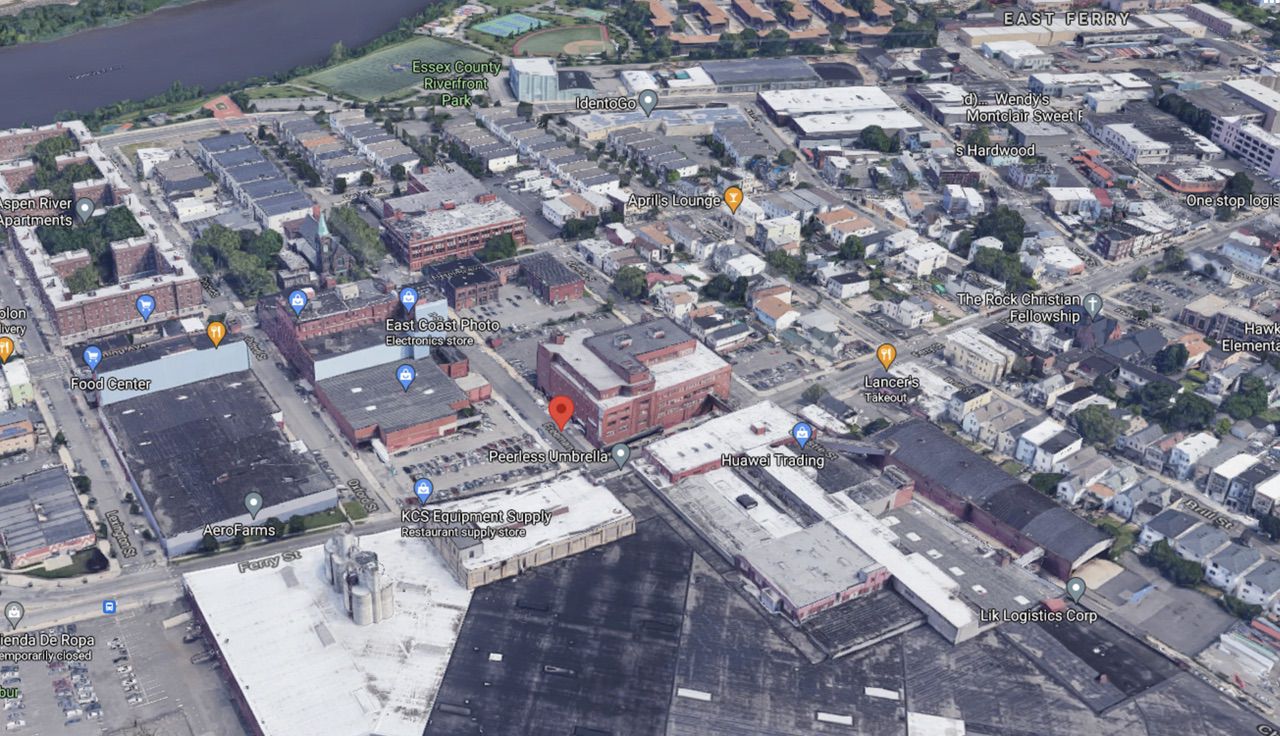 An application that was submitted to the City of Newark by Ballantine EFG Property Owner, LLC describes plans for a six-story development with 280 residential units, 125 basement parking spaces, 2,652 square feet of retail space, a fitness center, co-working space, and a rooftop courtyard area.
Municipal tax filings show that Ballantine EFG Property Owner, LLC owns the parcels in question. The application associates the LLC with the same address in Midtown Manhattan that is used by Shorewood Real Estate Group. MINNO & WASKO is the architect for the project.
Shorewood's website contains a "projects in development" page that includes a rendering for what appears to be this proposal, referring to it as the first phase of a "phased multifamily development." The website also notes that "the development will offer studio, 1, 2, and 3 bedroom apartments as well as an on site affordability component."
Over the years, the existing brick building on the premises has been home to businesses such as Prime Building & Maintenance Supply and High Bar Shirt Co., according to signage on the facade. The edifice was previously connected via a sky bridge to another industrial building across the street by Peerless Umbrella, but the sky bridge was removed a few years ago.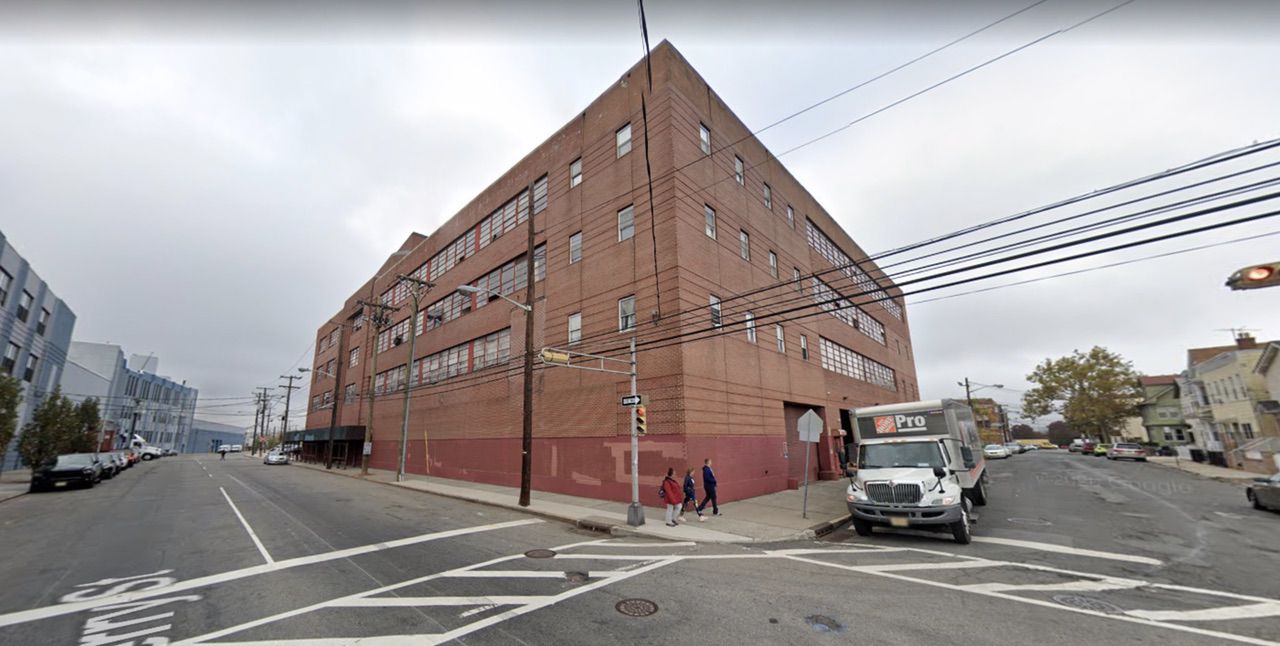 "As part of the redevelopment, the existing building will be demolished along with the on-site parking," an April traffic impact study from Langan Engineering and Environmental Services, Inc. says.
The building that could be demolished stretches along Ferry Street from Freeman Street to Christie Street. This part of Down Neck is served by New Jersey Transit buses to Jersey City and Manhattan.
Newark's Central Planning Board is scheduled to discuss Ballantine EFG Property Owner, LLC's request for preliminary and final site plan approval during a Zoom meeting on Monday, June 7, at 6:00 p.m., according to a notice of hearing.
Note to readers: The dates that applications are scheduled to be heard by the Newark Central Planning Board and other commissions are subject to change.