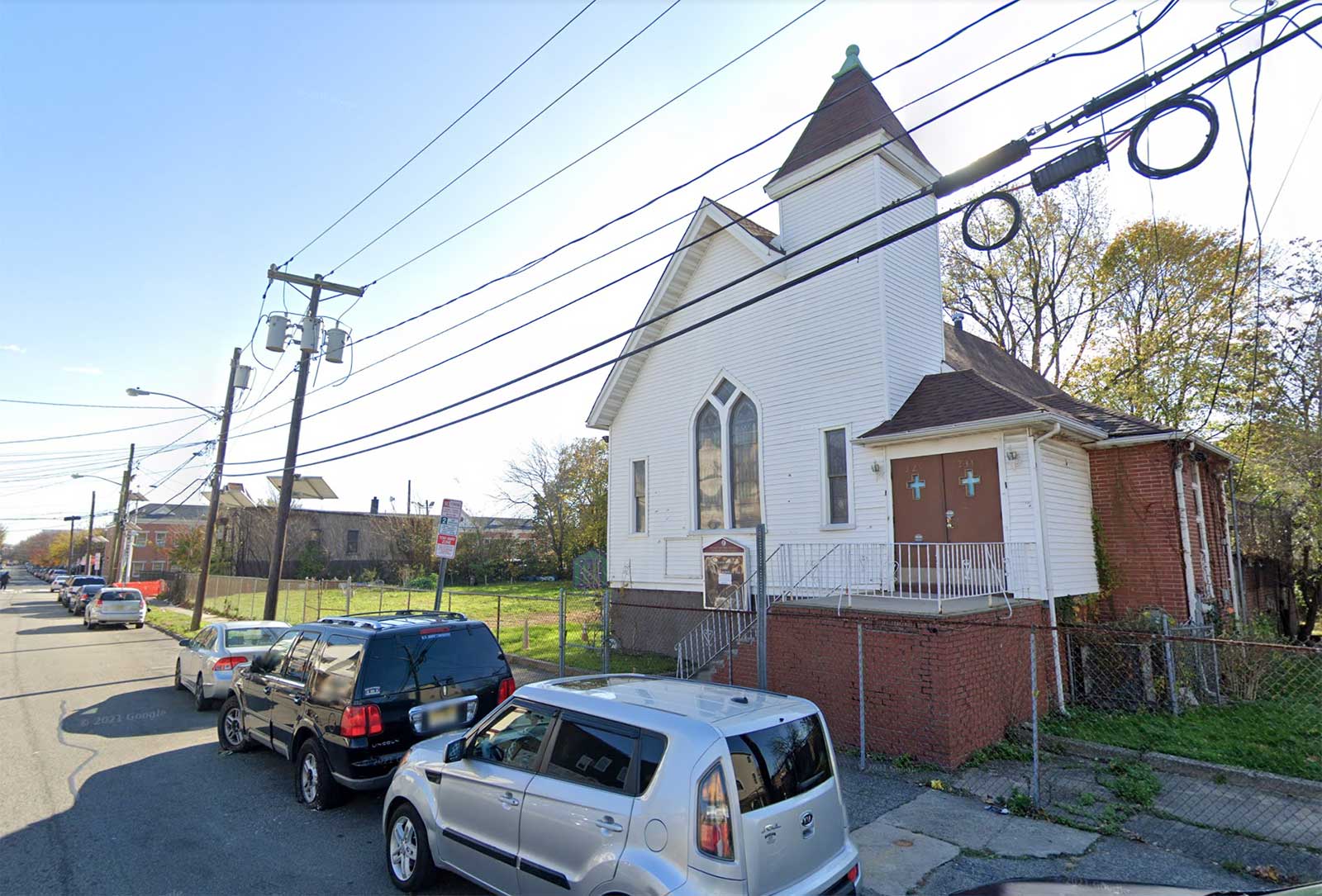 A former church building that has stood in Jersey City for over a century could be incorporated into a longer revitalization project that seeks to preserve the current structure and provide affordable housing in the neighborhood.
During an upcoming special meeting, Jersey City's zoning board will be considering an application for 225 Dwight Street. The parcel is home to a building initially constructed circa 1915 as the Swedish Methodist Episcopal Church but most recently served the community as the Bethany Brown United Methodist Church.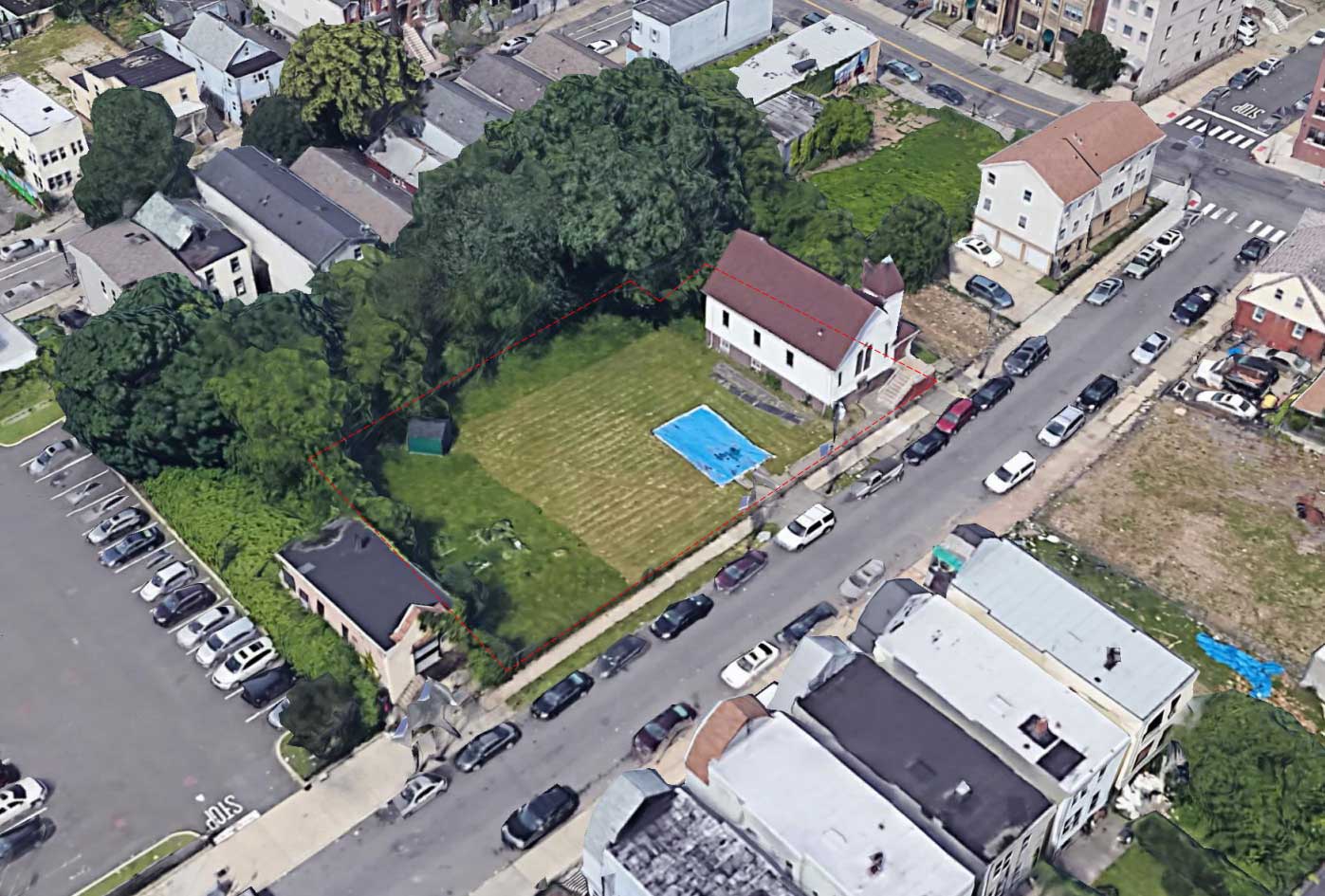 A company simply named Dwight St. 225 LLC is looking to revamp the current building while redeveloping a large chunk of the vacant block. Designed by New York-based GRO Architects, the proposal calls for a five-story building that rises 51 feet at the tallest point.
The property's revival includes a plan to "rehabilitate and incorporate a portion of the preexisting house of worship to create an attractive residential building more compatible with the character of the surrounding area," according to the application.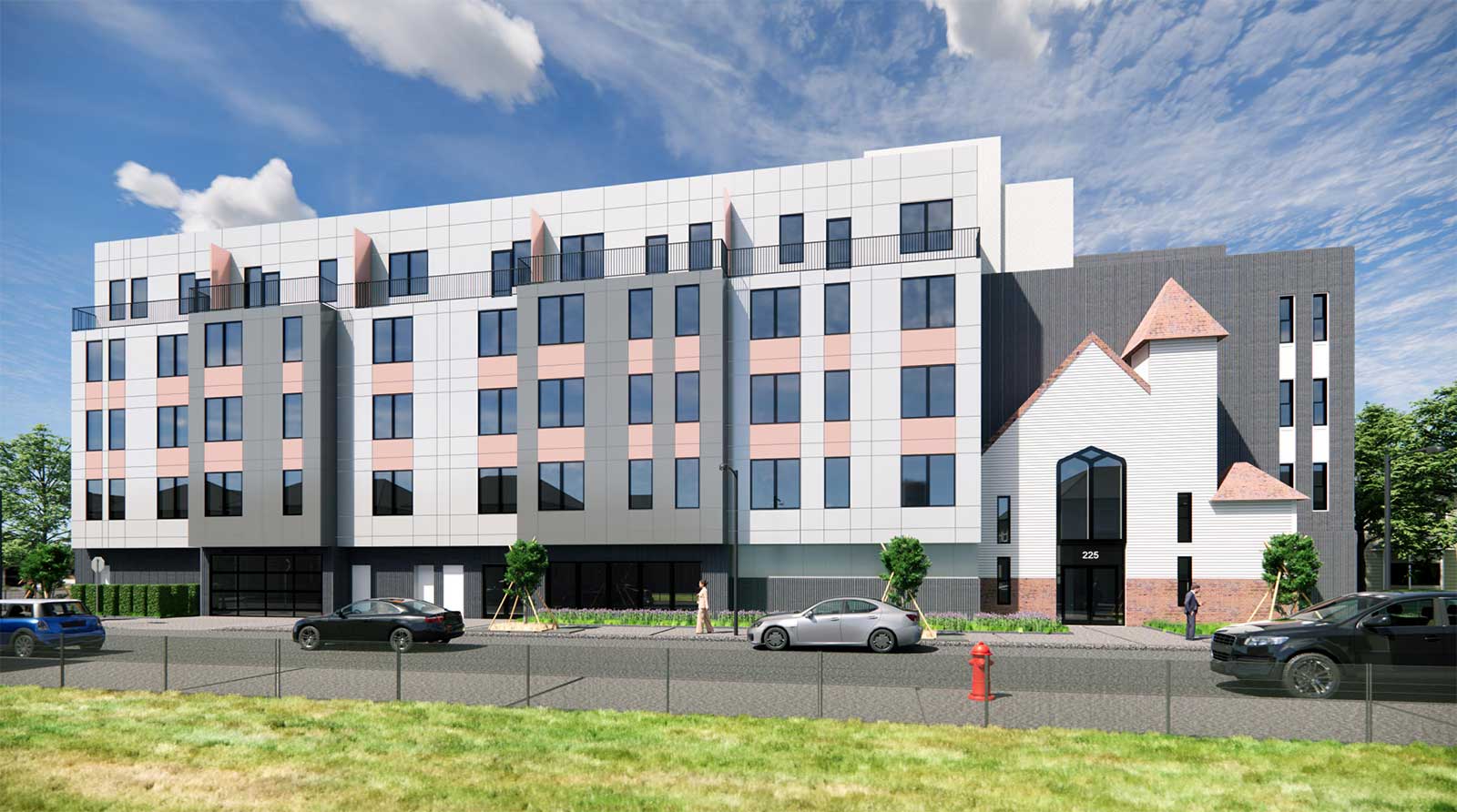 While the church structure is set to be restored, the new sections of the development would utilize a combination of hardie panel, stucco, and brick materials on the exterior.
A total of 50 dwelling units are included in the development, breaking down as three studios, 33 one-bedrooms, 13 two-bedroom residences, and one three-bedroom space. Five of those apartments would be set aside as moderate-income affordable units under the plan, which also includes 33 parking spaces in a ground-floor garage.
The remainder of the first level would include a lobby and a gym, while the top of the development is slated to feature a green roof of approximately 3,696 square feet.
The properties are located along a quieter block just off Martin Luther King Drive less than a block away from Mary McLeod Bethune Park, which opened last year. The proposal is seeking variances from existing zoning related to use, height, the rear yard, and building coverage.
Jersey City's zoning board is slated to discuss the 225 Dwight Street project during a December 14 meeting, which begins at 6:30 p.m. and is being held on Zoom. Residents can join the meeting at this link or by using the Webinar ID 88271682756.