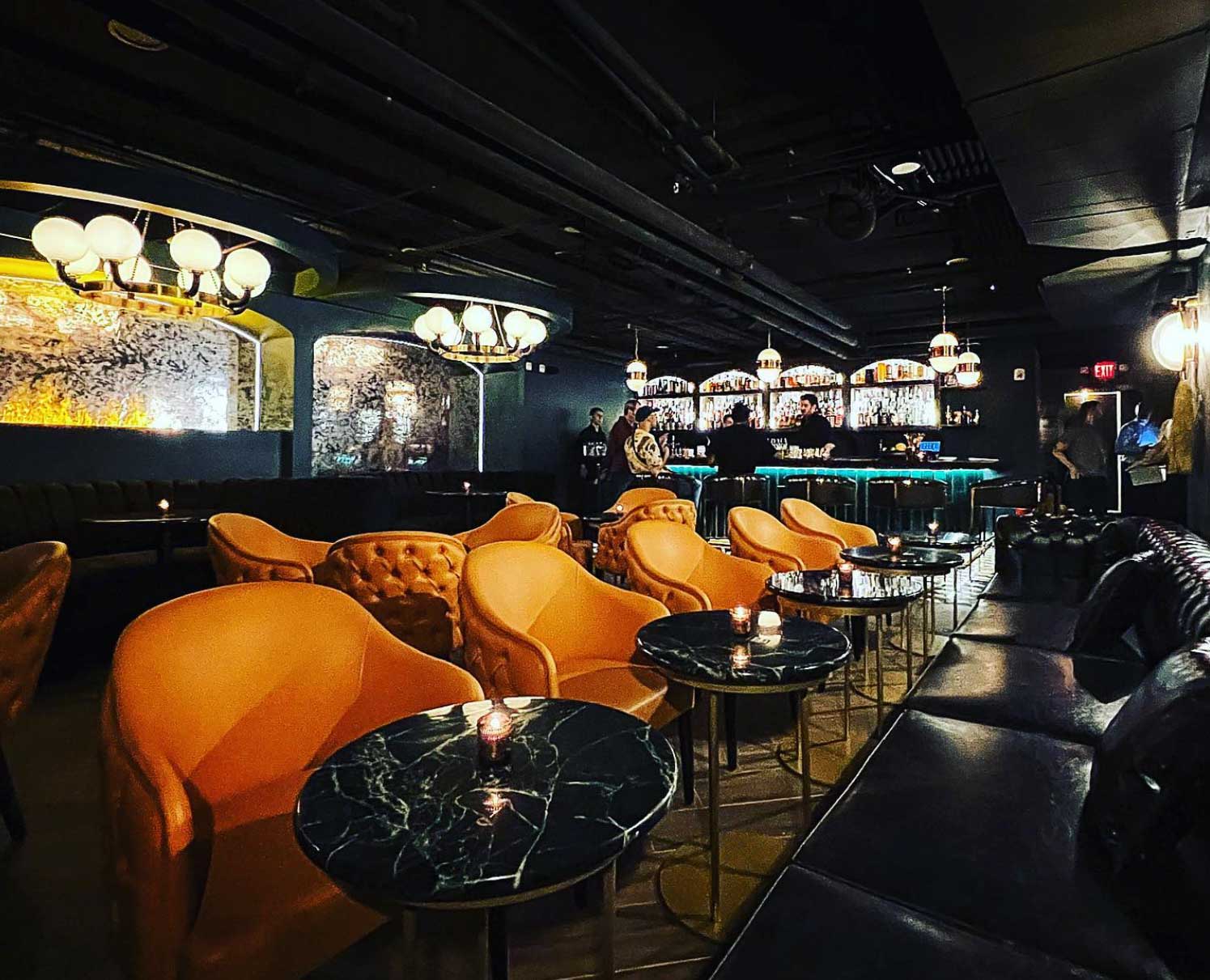 A secluded bar called 143 Social has quietly opened along Newark Avenue in Jersey City, but you'll have to do a little work to find the craft cocktails and elevated small plates in this cozy space.
While many establishments utilize the pedestrian plaza along this strip of Downtown, 143 Social is decidedly tucked away. The chic lounge, which sports both bar and table seating areas, sits in the basement of 143 Newark Avenue below the recently opened Bareburger Kitchen + Bar.
143 Social boasts of their experienced craft bartenders who are constantly experimenting with new flavors and techniques. Food at the lounge focuses on small bites and a few dishes they have teased include crab croquettes with saffron aioli that are topped with pickled scallions and red tobiko.
While walk-ins are welcome, the lounge is currently taking reservations through Resy. 143 Lounge has added a nice late night food option to the neighborhood, as the full kitchen's hours run until midnight on weekends.
Those interested in learning a bit more about the secretive lounge can stop by 143 Social themselves or follow them on Instagram at the handle @143_social.
Observers of Jersey City's food scene might one day remember 2023 as the year of the speakeasy. After years of not having any notable speakeasys in the city, 143 Social is the second one to emerge after the Boots & Bones underground lounge dubbed Under The Boot that opened earlier this year.
Jersey Digs broke the news about another speakeasy-style endeavor dubbed Don't Tell Liv last year, a business that is slated to open on the second floor of the Oliva Market space also along Newark Avenue.