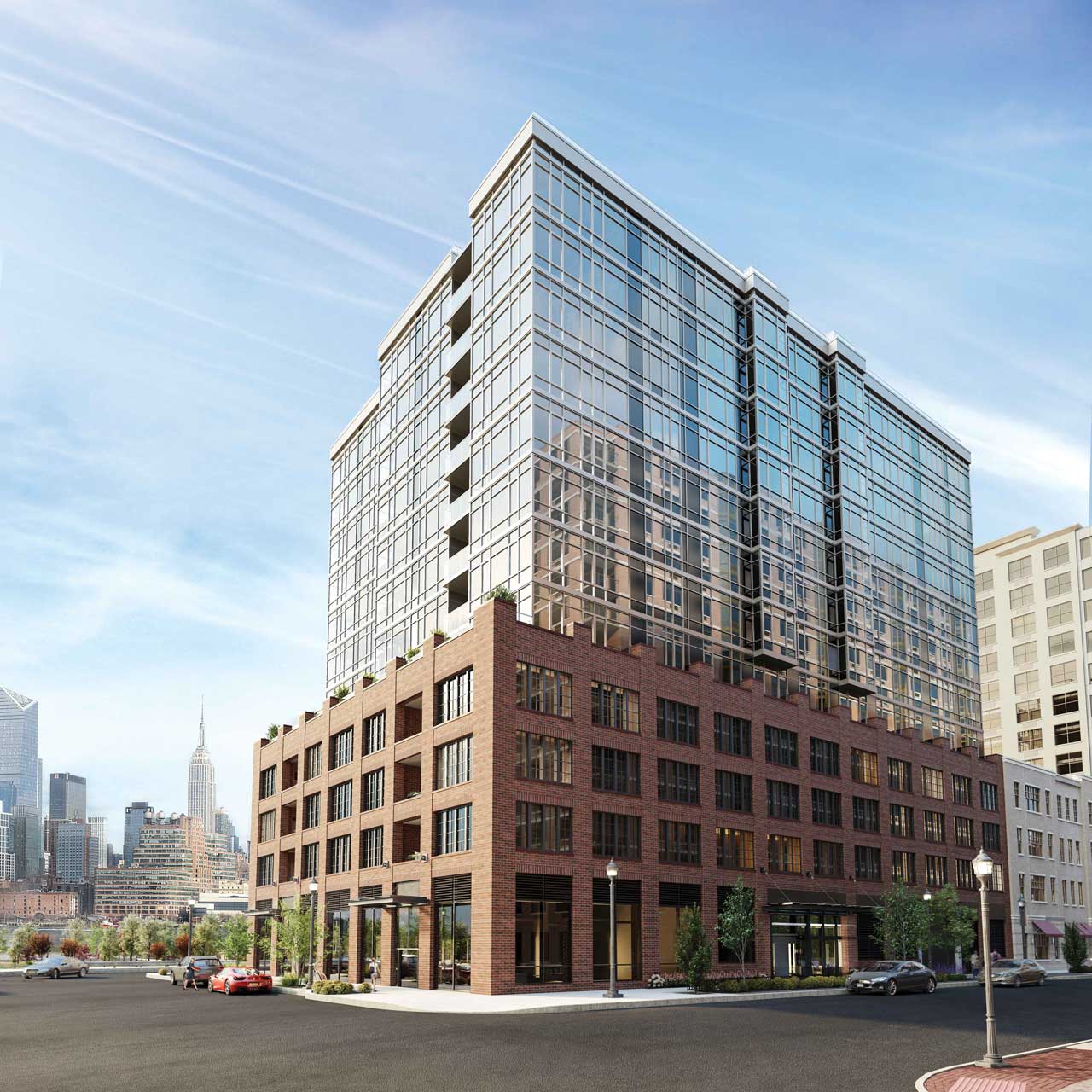 It may not seem possible during the dreary days of February, but spring is coming. Days are becoming longer and soon grey skies and snow flurries will fade into sunshine and budding pink tree blossoms, like in a movie dissolve. At that moment, everyone will be or will want to be outside. Outdoor space is a sought-after amenity and at 1425 Hudson Street at Hudson Tea, it is more than that: Year-round outdoor living is seamless, effortless, and available to all residents as a kind of permanent vacation lifestyle.
1425 Hudson's gorgeous glass tower sits atop a classic red brick base, both recalling the building's original use as the Lipton Tea headquarters and reminding residents of the thoroughly modern and luxurious residential experience housed within now.
Comprised of 99 homes across 12 floors, ranging from studios to four bedrooms, 1425 Hudson offers spacious layouts, many of which have a private balcony or terrace. Outdoor living was thoughtfully considered and in these select residences, bringing the indoors out is immediately felt. Whether it's just to step outside for a breath of fresh air, to eat dinner al fresco, to take in the panoramic view with that last sip of wine, to read on a sunny Sunday afternoon, or to simply throw open the door and let the outside in anytime, the private balcony or terrace is an everyday luxury that soon one wonders how they ever lived without it.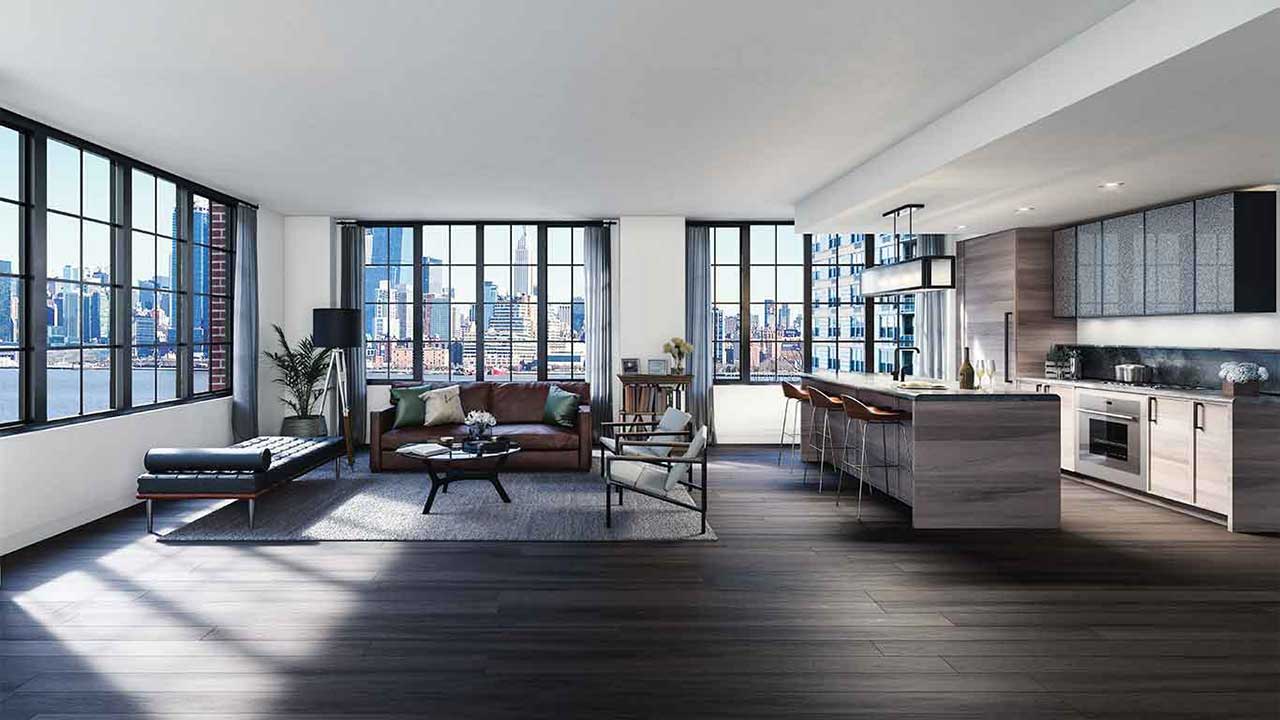 Beyond the exquisitely appointed residences, private rooftop terraces are also available for purchase. They are an elegant option as well as an opportunity for residents without an apartment balcony or terrace to have an outdoor space of their own. Each rooftop terrace is certainly a unique perk, equipped with a grill and plenty of private space for year-round entertaining.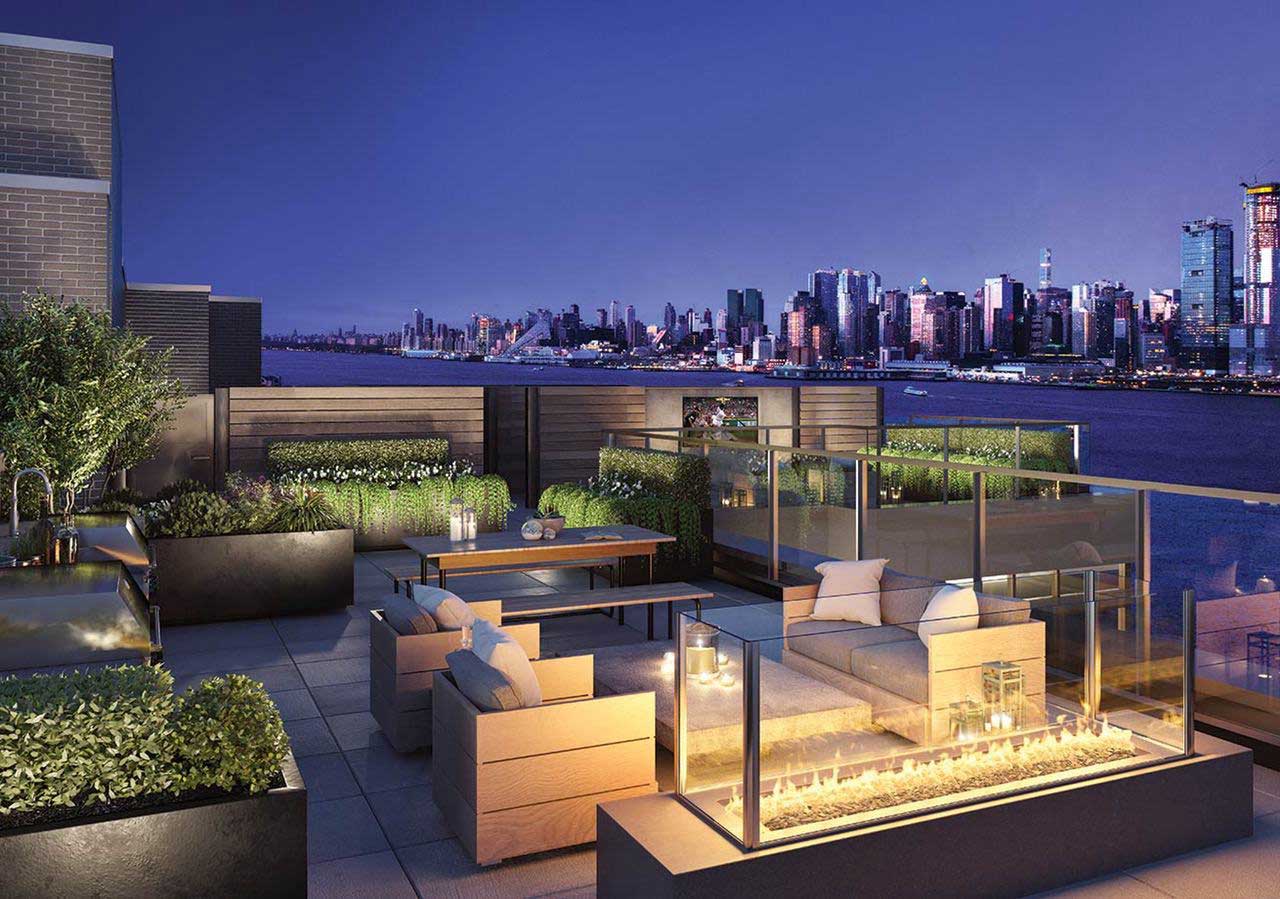 The third and truly magnificent opportunity for residents to experience the outdoors year-round is on the rooftop at the luxe amenity deck. The common area is complete with a stunning swimming pool and plenty of space for just lounging around. Grills and an outdoor television plus postcard Manhattan views make easy work of entertaining on any occasion. And the fire pit makes every evening feel like a chic retreat.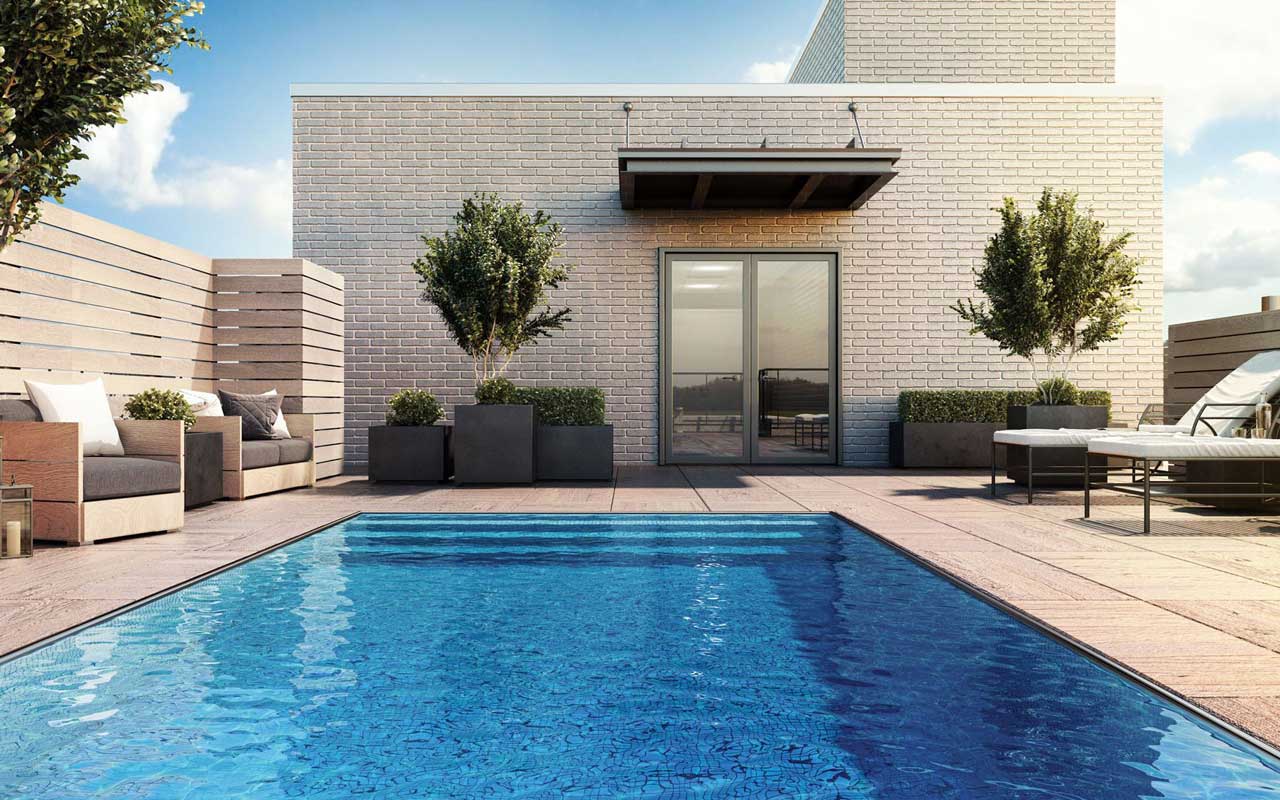 Toll Brothers City Living is America's Luxury Home Builder and 1425 Hudson Street at Hudson Tea is no exception to this distinction. Superb finishes, including hardwood floors, oversized windows, and designer kitchens and baths, as well as superior amenities such as a fitness center and children's playroom set 1425 Hudson apart. The building's convenience also cannot be overstated with a welcoming attended lobby, automated on-site parking, and an Uptown Hoboken location that offers sophisticated city living plus an easy commute.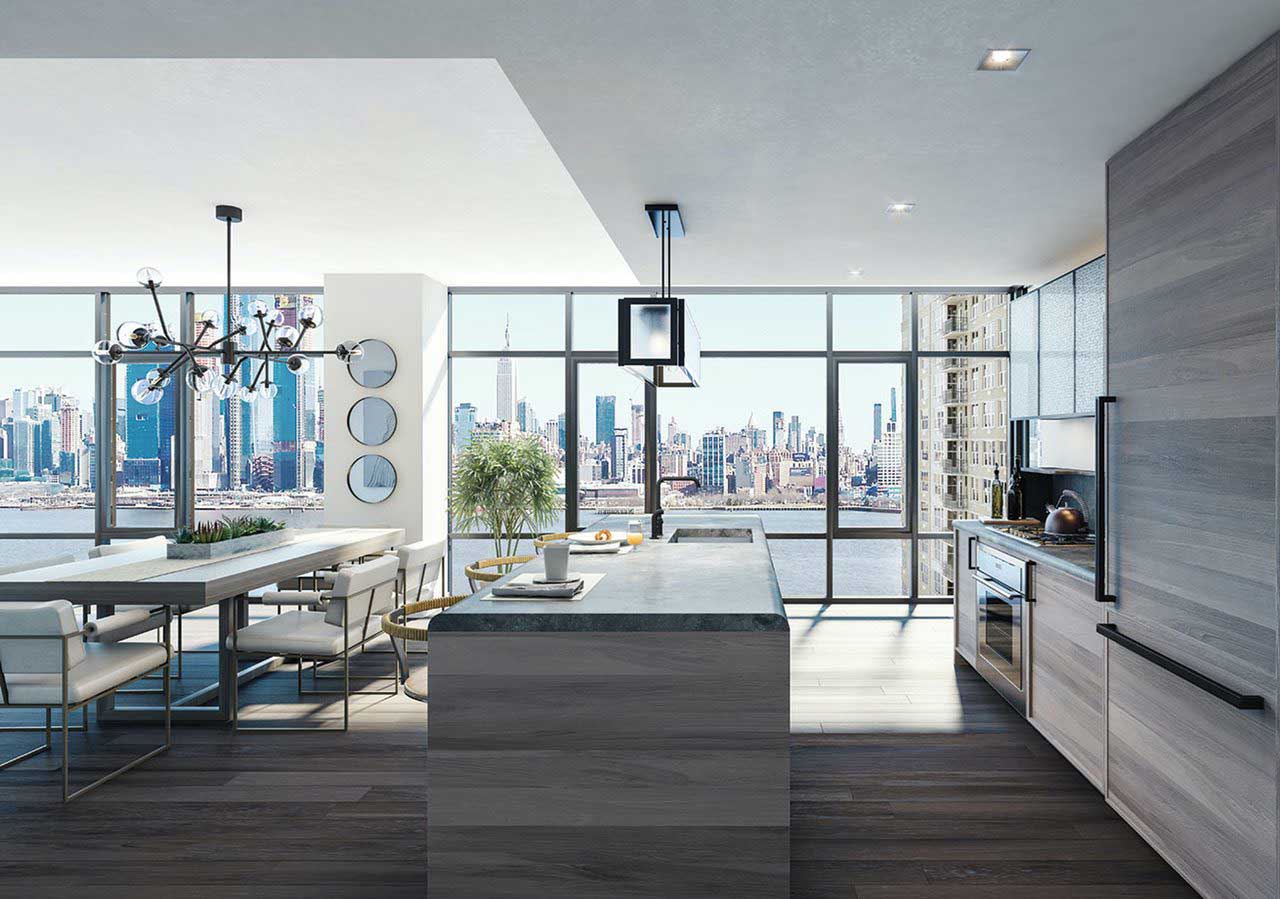 Winter will turn to spring just as summer always turns to fall, but 1425 Hudson Street offers an indulgent chance to make the most of every season.
1425 Hudson Street at Hudson Tea is now selling from $600,000. For more information, visit 1425Hudson.com, stop by the sales gallery at 1450 Washington Street, or call 201-795-1960.
—