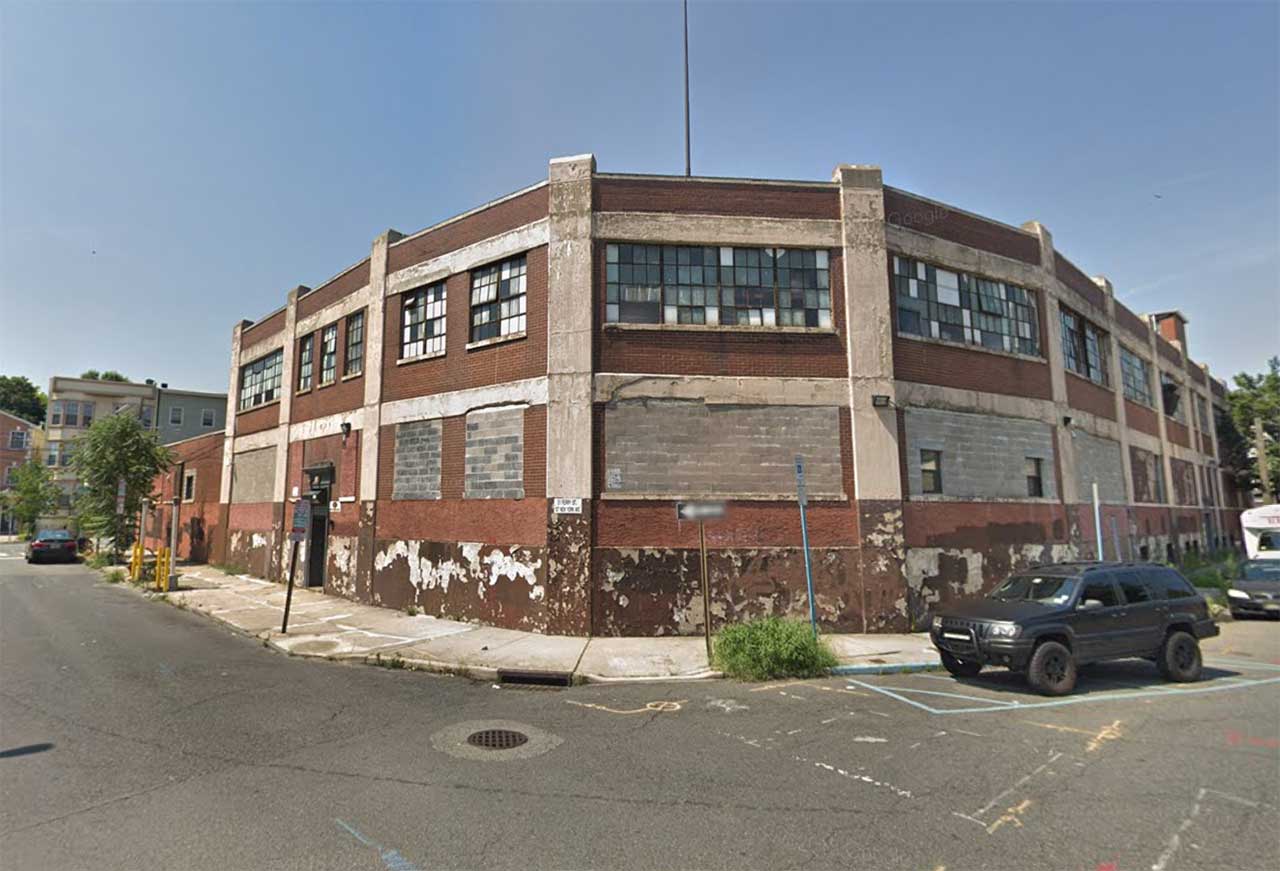 A two-story warehouse in The Heights, Jersey City will soon be reborn and expanded into a residential community that includes an affordable housing component following a legal settlement.
Back in 2019, an entity called MJSMS LLC began their efforts to redevelop an industrial property at 107 New York Avenue. The company initially envisioned an 18-story high-rise on the land before settling on a nine-story version that was unveiled during a community meeting.
When that plan was met with significant opposition, a smaller version that would have risen six floors and adaptively reused the current building was pitched to the zoning board. But the 75-unit development was rejected by officials, which caused the developer to sue the city in October 2020 alleging an improper denial.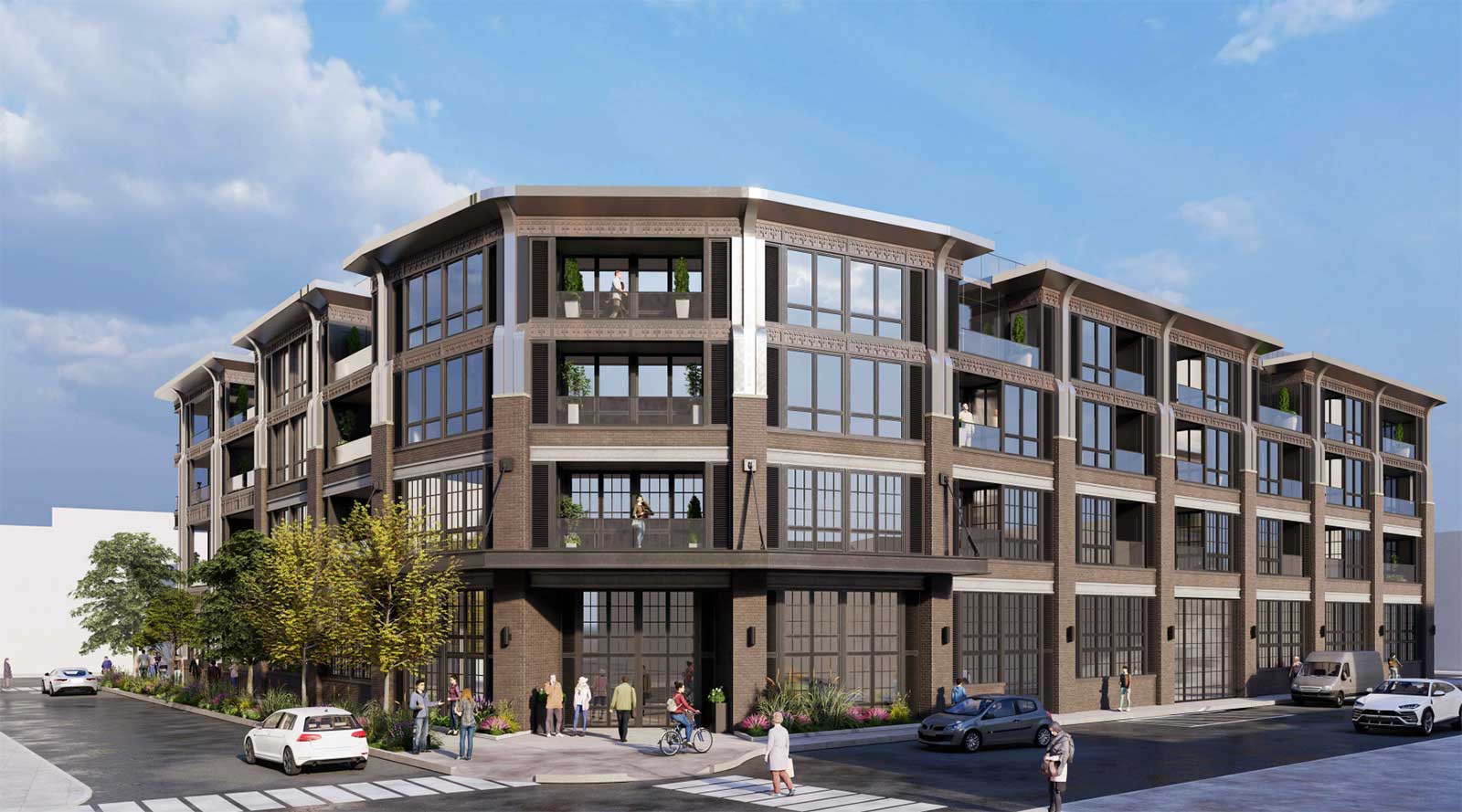 Jersey Digs broke the news about a settlement earlier this month, with Hudson County Judge Kimberly Espinales-Maloney approving the consent order last month. The city's zoning board held a hearing on the scaled-back agreement during their September 8 meeting, approving the deal and officially settling the zoning board lawsuit.
Designed by Hoboken-based MVMK Architecture, the settlement's plan will still adaptively reuse the brick building while vertically expanding it by two floors to just over 48 feet in height. The complex will consist of 48 total residences that break down as 27 one-bedroom residences and 21 two-bedroom spaces.
Select homes are set to feature private balconies and per the settlement agreement, four affordable housing units are included in the plan. The building, to be entered via a lobby at New York Avenue's intersection with Ferry Street, also calls for 48 parking spaces in a garage slated to utilize a three-car stacking system.
Façade materials to be used on the project include modular brick alongside brushed aluminum components. Perks for residents at the complex will include a 1,000-square-foot amenity area on the third floor and a fourth-floor gym with an outdoor terrace near the center of the building.
Plans for the roof at 107 New York Avenue call for a 2,400-square foot roof deck space to include outdoor kitchens, dining areas, and lounge sections. An additional 5,200 square feet of space will be dedicated to a green roof system. The zoning board granted variances related to use, height, and curb cut while approving the application.
The owners of the land, an entity dubbed MJSM LLC, have not indicated when work could begin on revamping the property.