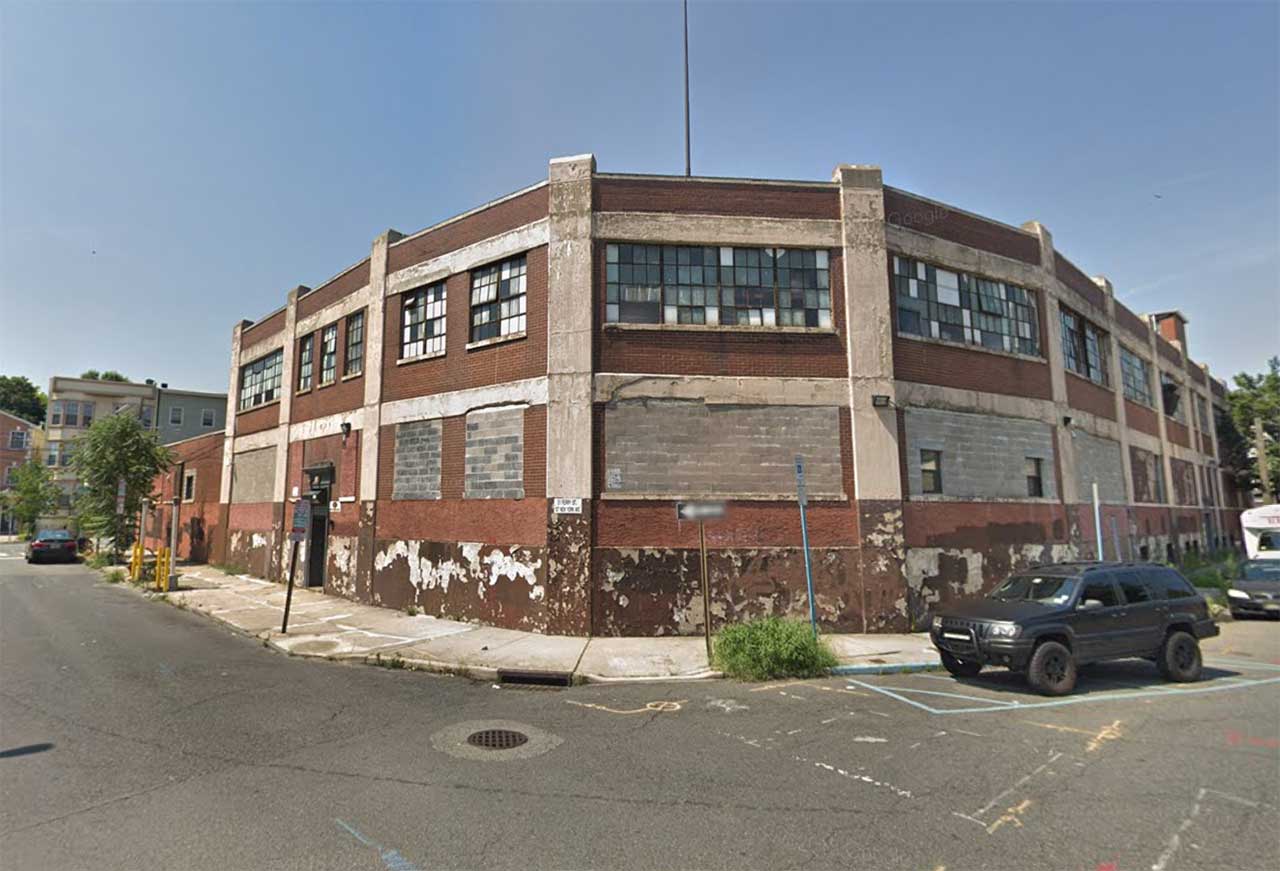 A long-running saga to repurpose a two-story brick warehouse in The Heights is adding another chapter as fresh plans that scale the redevelopment back from previous versions have been presented to the neighborhood.
Back in 2019, property owners, MJSMS LLC, began efforts to revitalize their block-long property at 107 New York Avenue. The company initially envisioned an 18-story high-rise on the land before settling on a nine-story version that was unveiled during a community meeting.
When that plan was met with significant opposition, a smaller version that would have risen six floors and adaptively reused the current building was pitched to the zoning board. But the 75-unit development was rejected by officials, a move that led to a lawsuit filed in October 2020 alleging an improper denial.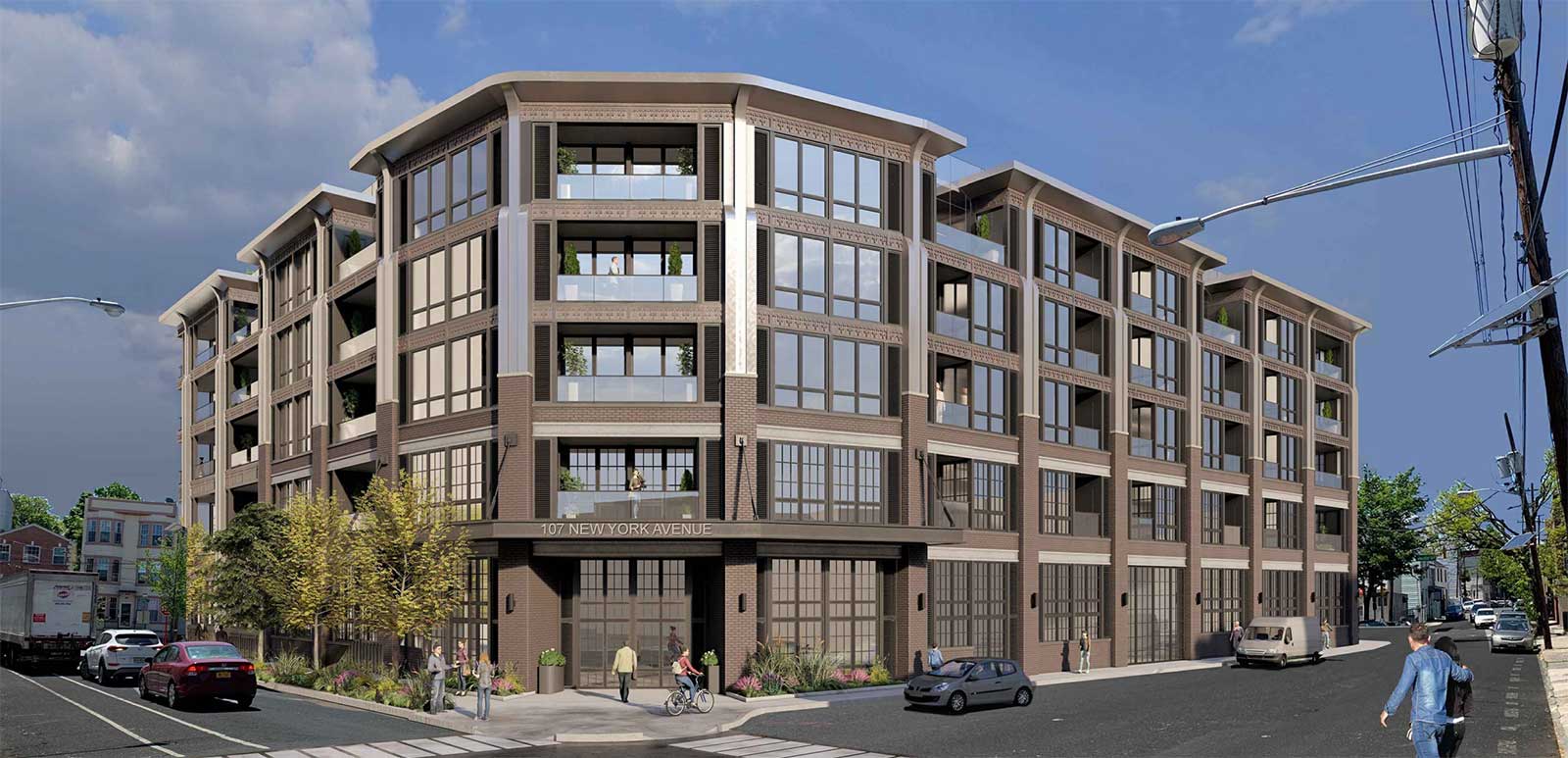 While that litigation is still ongoing, fresh plans for the property were recently presented to the Riverview Neighborhood Association. The latest proposal is again drawn up by Hoboken-based MVMK Architecture and still looks to enlarge upon the existing warehouse, this time expanding it upwards to a total of five floors.
Sixty units and 60 parking spaces are included in the new proposal, with the living spaces breaking down as 24 one-bedrooms, 32 two-bedrooms, and four three-bedroom residences. Select units would sport balconies and the proposed development would feature a recreational roof that includes wood decks, an outdoor kitchen, dining areas, and lounge sections.
Fifty spaces for bicycles are incorporated in the proposal, as is a third-floor amenity space spanning 1,000 square-foot and including a covered outdoor area near the center of the building. The development's fourth floor would feature another 1,450 square-foot lounge and a 1,000 square-foot gym.
The latest pitch for 107 New York Avenue would utilize modular brick on the building's new sections and includes a 1,800 square-foot extensive green roof. An application submitted to the Riverview Neighborhood Association lists several variances as needed to move the project forward, including deviations for use, signage, curb cut and driveway length, and loading spaces.
Despite the presentation to the community, it appears the owners of the property have not submitted formal plans to the city. A trial for the company's lawsuit was scheduled for October last year, but the case is still listed as "pending" according to state court records.