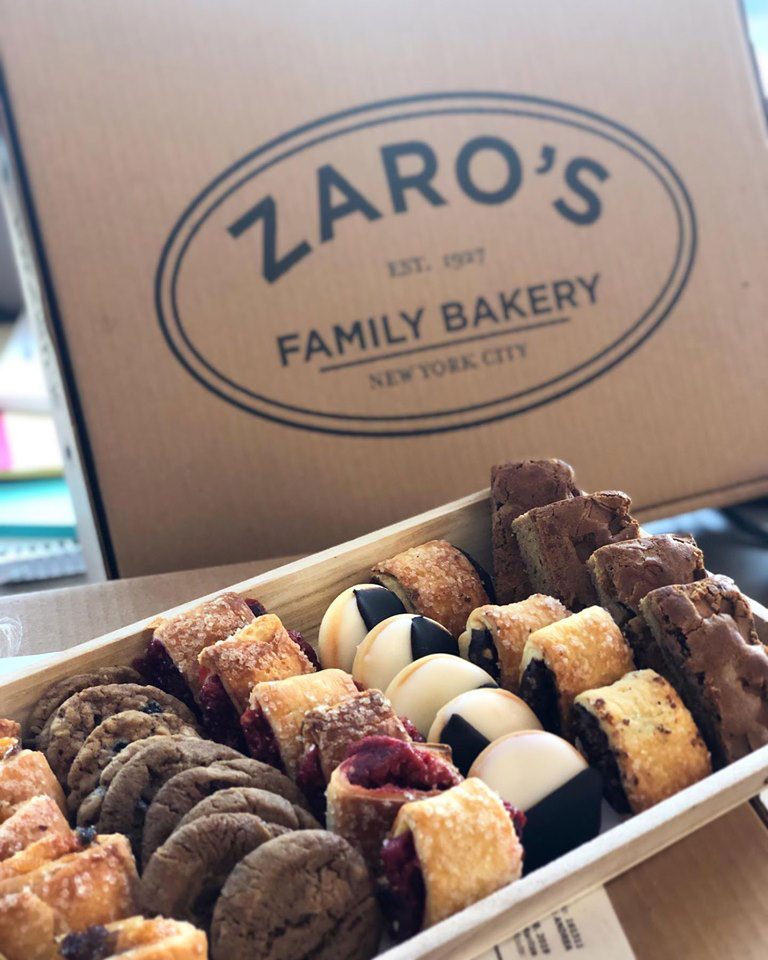 A regional chain of bakeries known for coffee and black-and-white cookies will soon have another location in New Jersey.
Zaro's Family Bakery is coming to Prudential's Shoppes on Broad development in Downtown Newark. The 2,285-square-foot cafe is expected to be located near the corner of Broad and New Streets, according to a statement from JLL.
The chain currently has two locations at Newark Penn Station, several in Manhattan, and one in the Bronx.
Rumors regarding the proposed Broad Street location have circulated locally over the last two months. When Jersey Digs reached out to Zaro's in August to find out if the company was indeed planning to open at the Shoppes on Broad, a spokesperson told Jersey Digs that it was "far too soon on our end to confirm any opening details for any future bakeries."
The Shoppes on Broad complex consists of several separate buildings, with some retail spaces facing Broad Street and others on the Halsey Street side of the property. The Broad Street side of the building where Zaro's appears to be opening has been vacant since the development was completed several years ago.
Other parts of the Shoppes on Broad complex include locations of chains such as Starbucks Coffee, Blaze Pizza, Qdoba Mexican Eats, and now BurgerIM. Other franchises like Wok to Walk and Grabbagreen have already come and gone from the development.
Related: