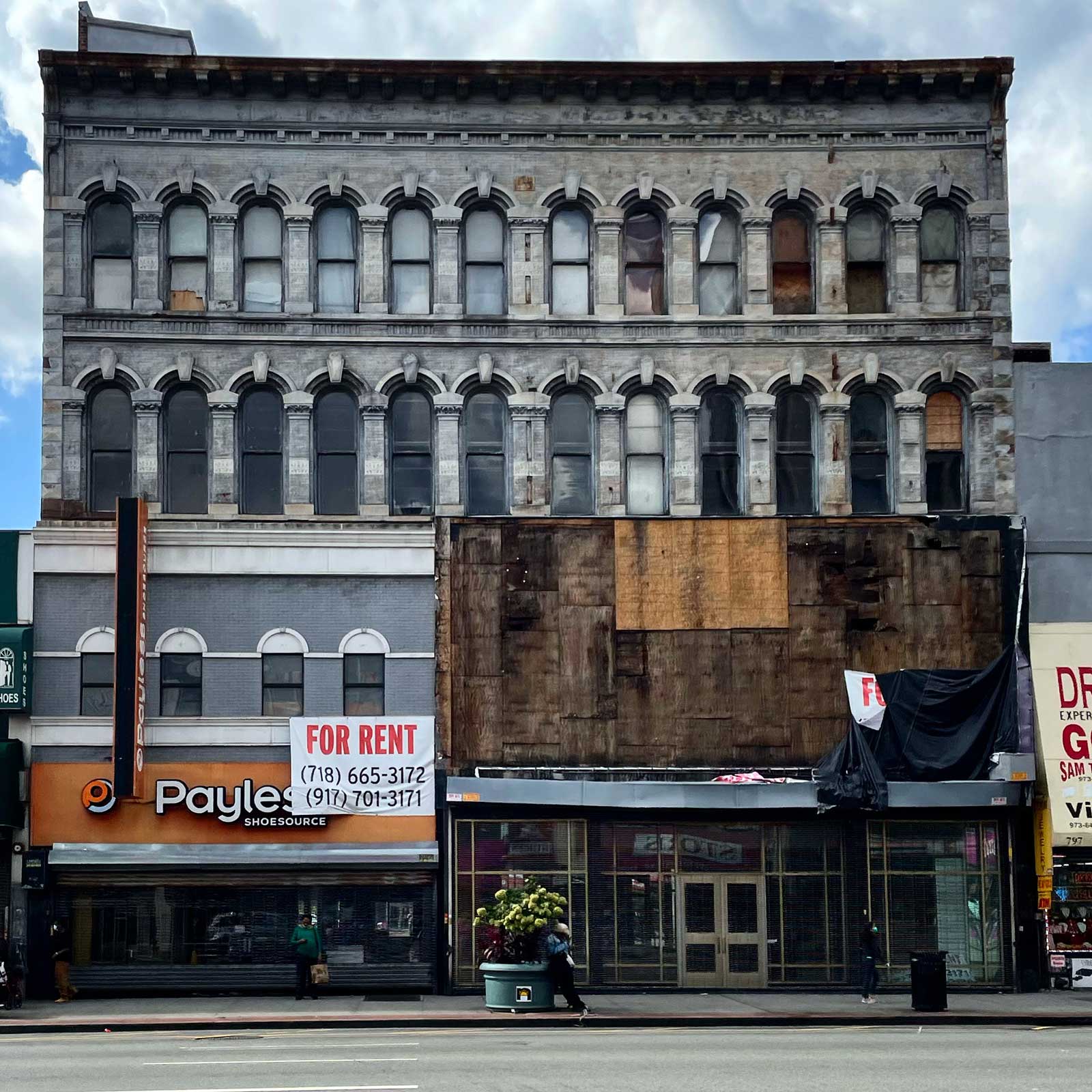 The Wu-Tang Clan may hail from Staten Island, but Newark has certainly been good to the Grammy-nominated music group. The acclaimed 90s rappers filmed much of their biopic "Wu-Tang: An American Saga" in downtown Newark and the South Ward. Now, one of the group members, Raekwon, is bringing a new venture: Hashstoria, a cannabis lounge, to 799-805 Broad Street. 
Hashstoria —  a portmanteau of hashish and Astoria, a city in Oregon where a branch of the dispensary is located — is looking to open its fourth location in Newark's most famous intersection. The news follows a recent decision by the state's Cannabis Regulatory Commission to allow customers to consume marijuana where it is sold in certain licensed locations. New Jersey became the eighth state in the nation to approve on-site cannabis consumption.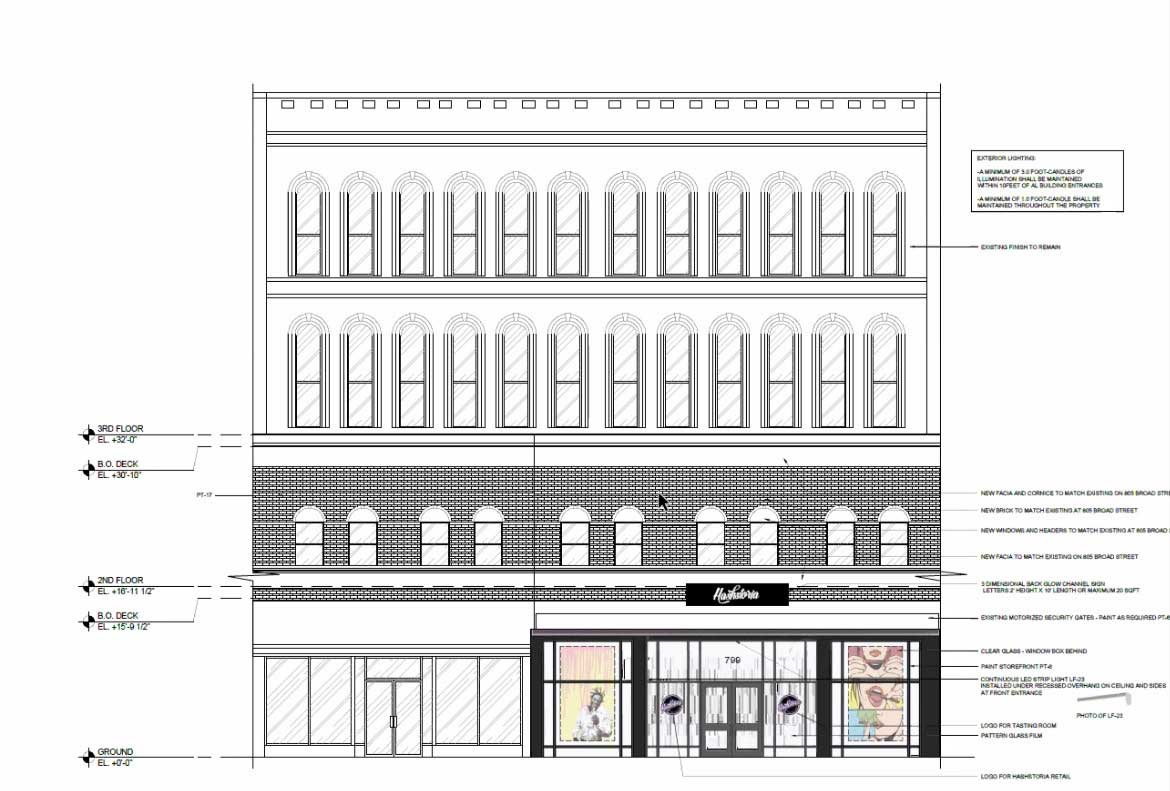 An architect hired by Hashtoria came before the city's Landmark and Historic Preservation Commission last week to present plans for facade renovations. The four-story building — once the home of engineering firm A.R. Meeker & Co. — is a contributing building in the Four Corners Historic District, but has suffered a number of insensitive modernizations that destroyed the ornamentations on the bottom two floors. The blue brick facade on the south half of the building is actually a recent addition and the four faux windows dress up the cement behind it.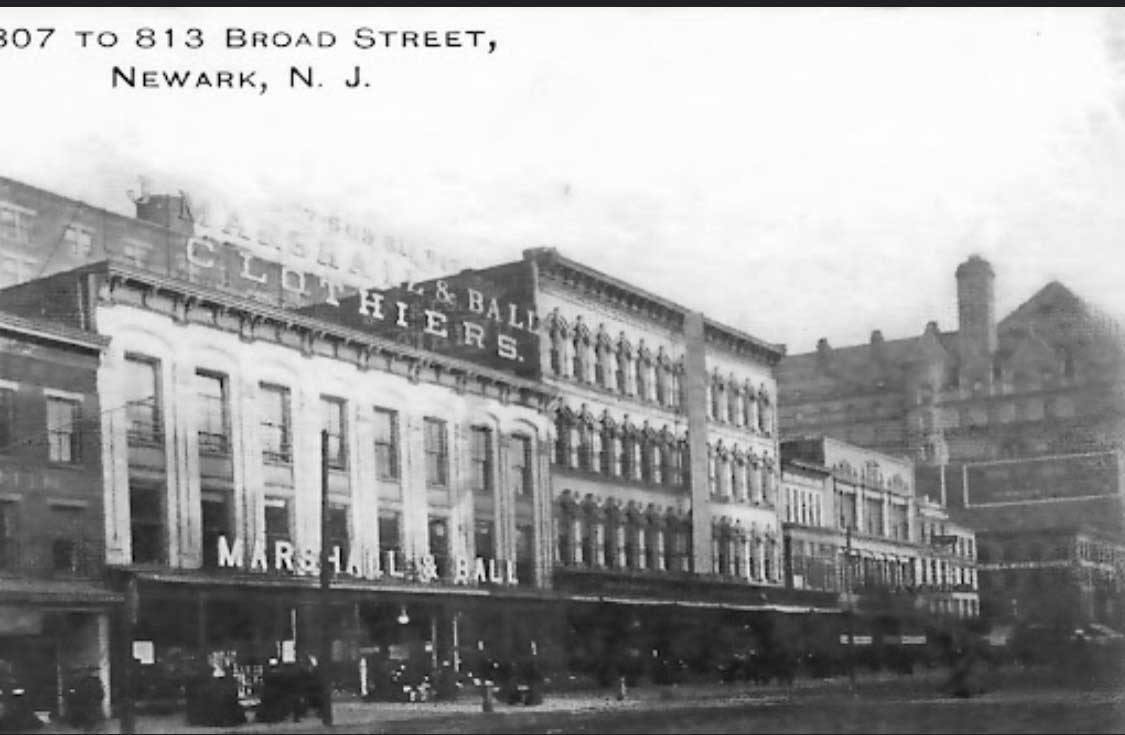 "There's been a lot of change over time with this building," said Rachael Grochowski, principal of RHG Architecture + Design, noting the oldest image she unearthed of the building shows the alterations had happened by 1945.
The plans presented last week will expand the modernized brick facade to give the building a more unified appearance. "We're going to have community art in the window that will be changeable," Grochowski said. "The existing window frames will be painted black to freshen them up and really stand out and coordinate with the signage."
The application was approved unanimously by the Landmarks Commission. The architect has to appear before the commission once more to have its signage approved before the renovations can begin. The slated opening is in March, according to the company's website. "I think it looks a whole lot better than what you presented before and I applaud you for it," Commissioner Richard Grossklaus said.