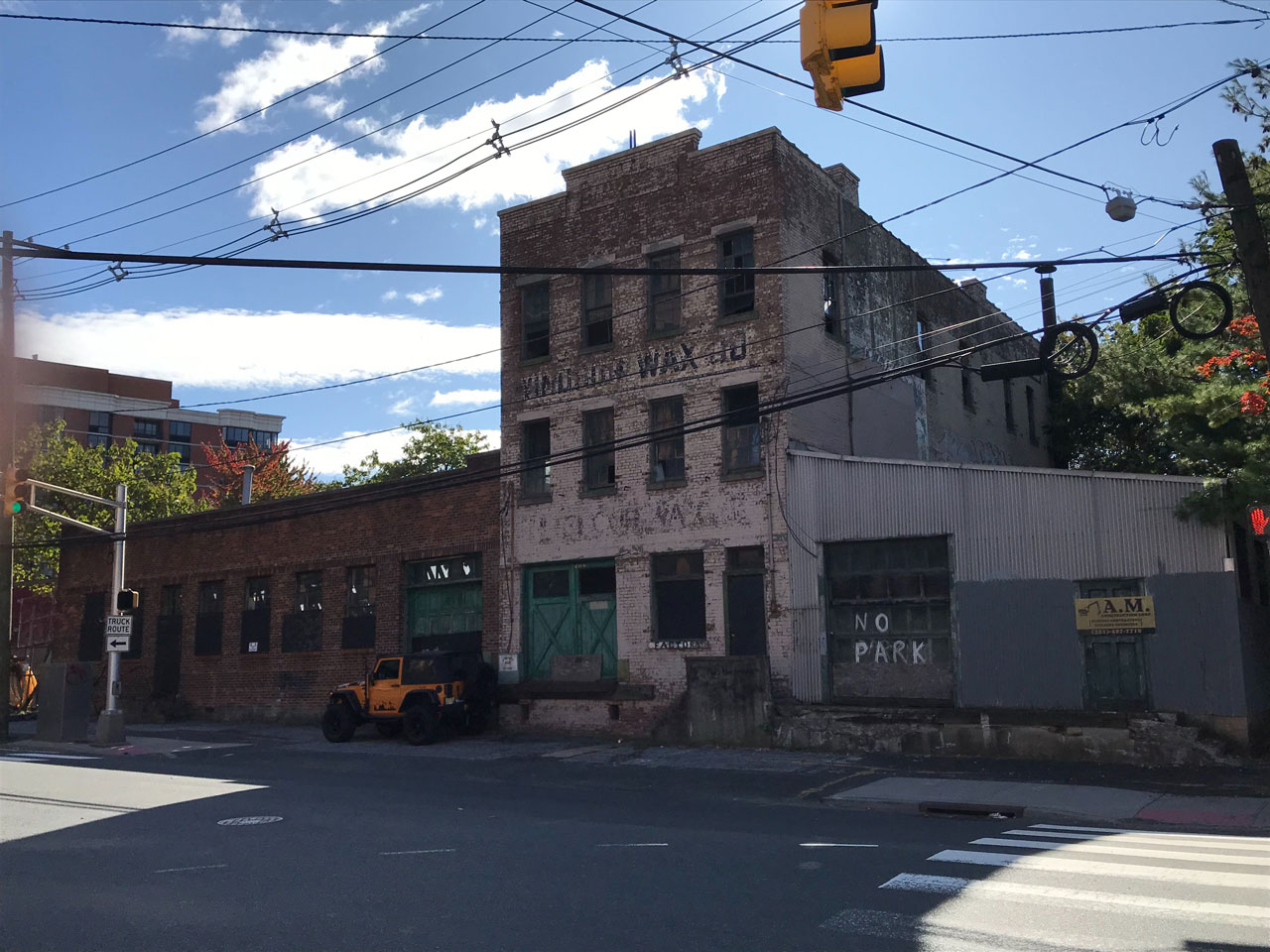 A former industrial property along the outskirts of Southwest Hoboken could take a step towards revitalization that would add apartments, three storefronts, and new public space to the neighborhood.
Efforts to redevelop the former home of the Windsor Wax Company emerged in 2019 and plans for the site have since expanded. Owned by a South Hackensack-based company dubbed Winsor Eden LLC, the project now spans the entirety of 601-619 Newark Street.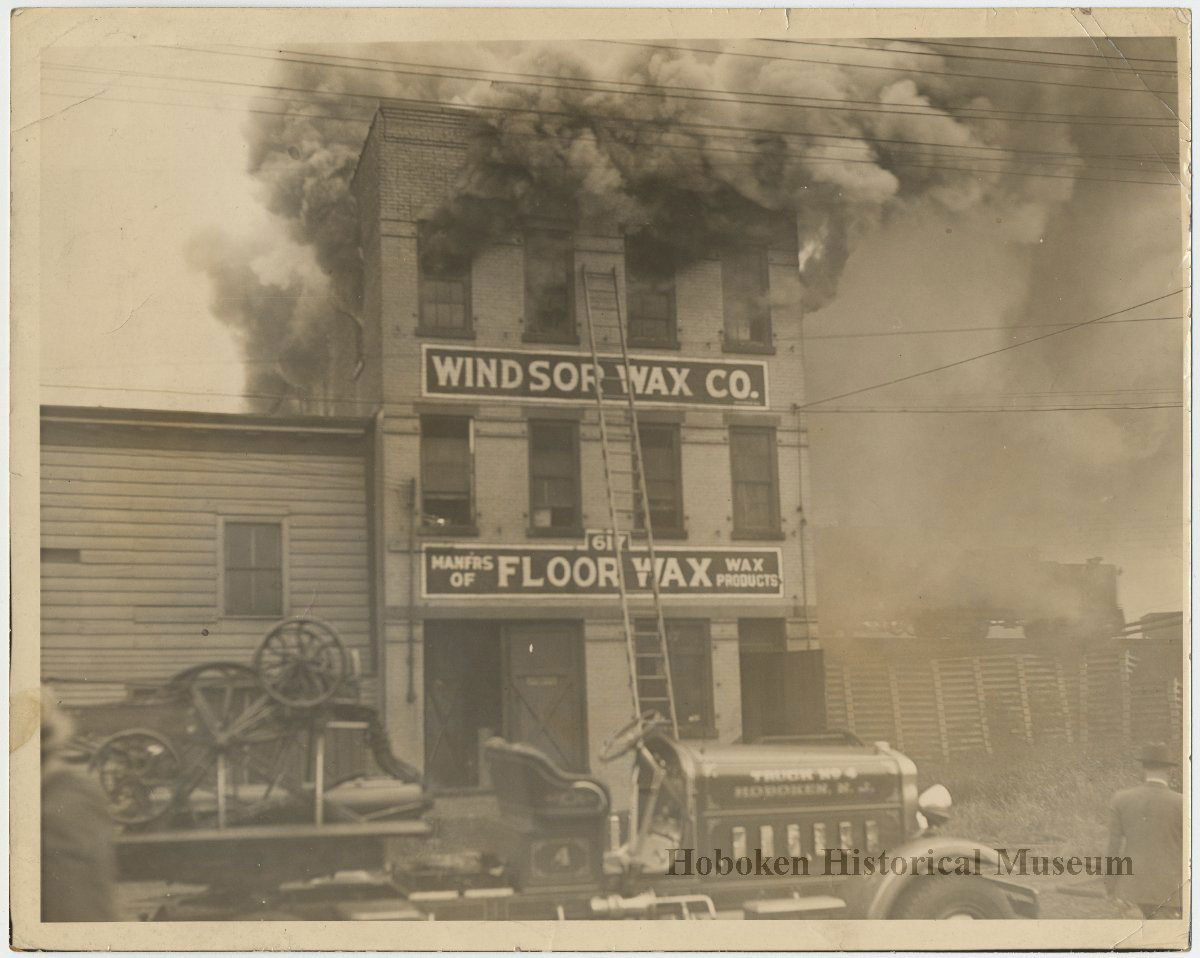 The land is currently home to a few empty buildings, the most prominent of which dates to the 1930s and housed the Windsor Wax Company. That structure has essentially been abandoned for at least three decades and could now be replaced with a 60-unit mixed-use development designed by Hoboken-based MVMK Architecture.
The proposal calls for the ground-up construction to rise seven stories and include the name Windsor Wax on the front of the new building as a nod to the area's history. The units in the complex, of which six would be set aside as affordable housing, would break down as 27 one-bedrooms, 31 two-bedroom, and two three-bedroom units.
The 12 top floor units would each feature a private roof deck and the development would additionally include a 519-square foot common roof deck plus an extensive green roof. The proposal incorporates 40 parking spaces to be accessed by a hydraulic car elevator via a service road that would be built abutting nearby train tracks and accessed through the building's westernmost section.
The ground floor of the property would include an 800-square foot gym for residents plus 4,290 square feet of indoor retail space split between three storefronts. The rear of the development would sport a 2,015-square foot covered plaza behind two of the building's retail spaces plus a temporary 2,625 paver area along the Jersey City border.
The exterior of the project would utilize a combination of masonry brick, cement board panels, and composite aluminum cladding panels. The development's application states that the proposed project is "consistent with the surrounding areas" and in full compliance with the Southwest Hoboken Redevelopment Plan.
Hoboken's planning board is slated to review the application during their subdivision and site plan meeting, which will be held virtually on April 12. It begins at 6 p.m. and can be accessed at this link.