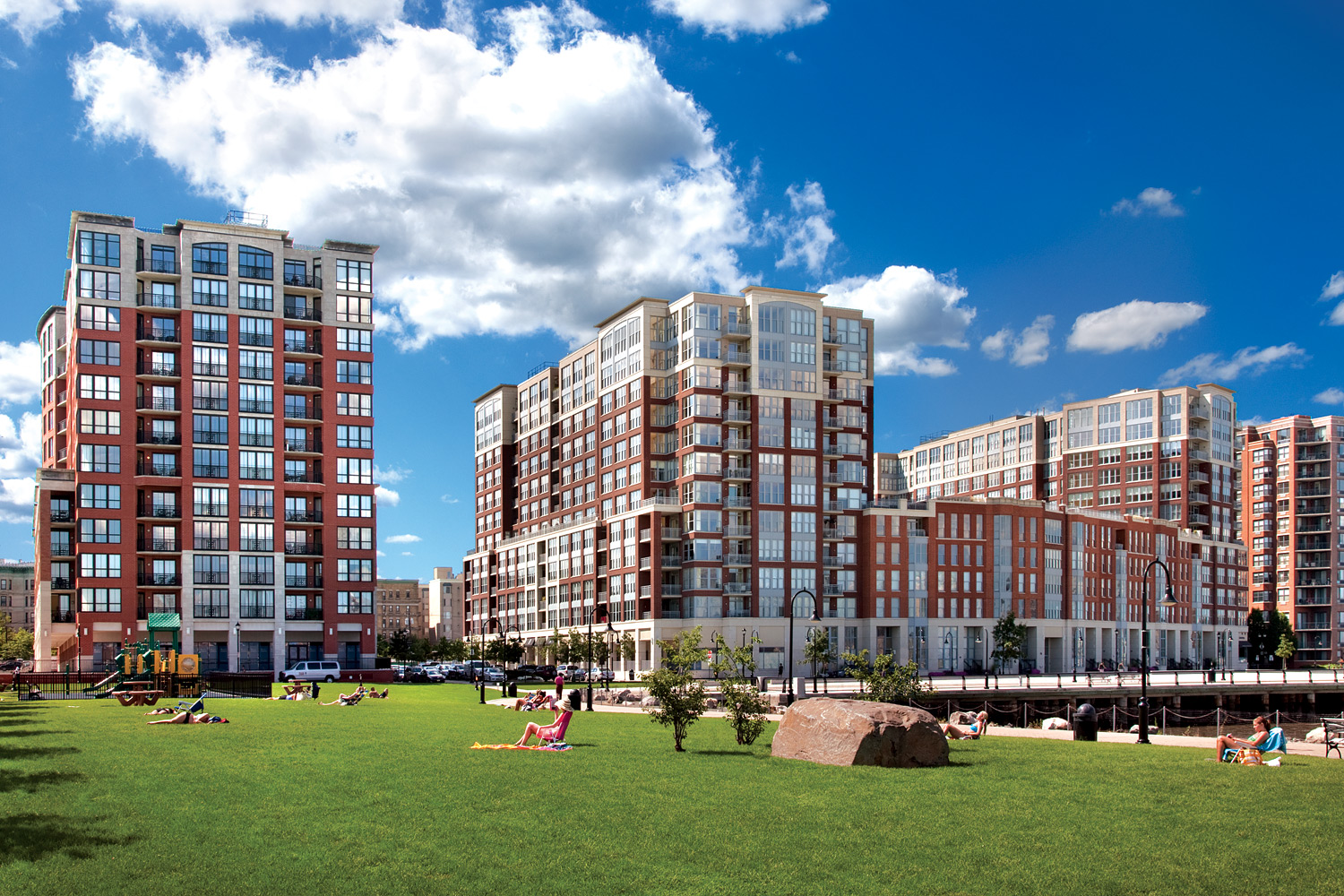 Toll Brothers, a company that was once known for its suburban homes, is expanding their footprint in Hoboken's uptown neighborhood, recently gaining approval for their next project while still completing their current one.
The company's bustle is on full display at the Hudson Tea complex near the city's northern end on 15th Street. The first Hudson Tea building, who's exterior is currently being renovated, is an old Lipton Tea factory that was converted into rental apartments in the 1990s before Toll Brothers bought the complex in 2005. They promptly turned it into a 525-unit condominium development and haven't stopped building since.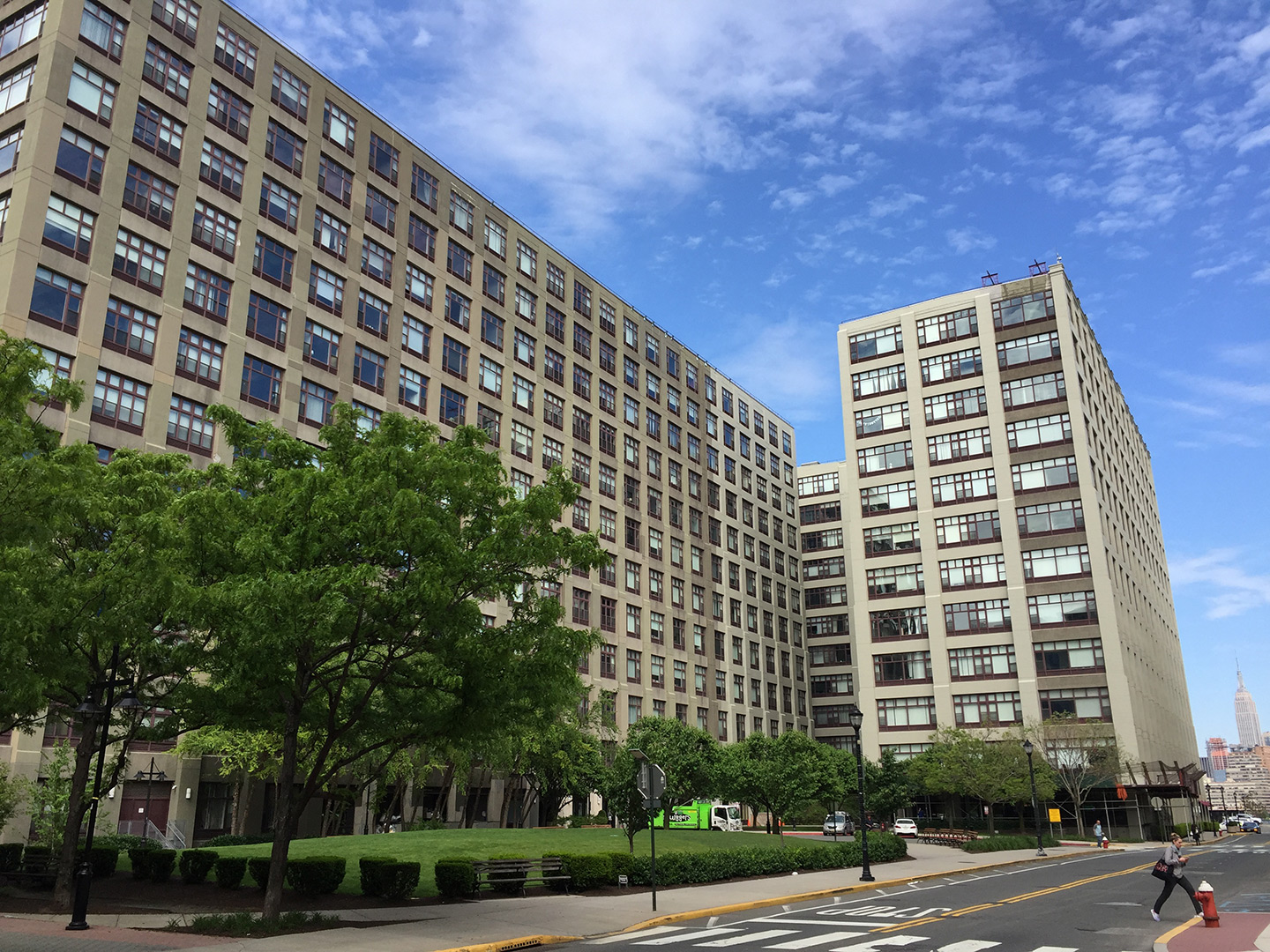 A 116-unit building named Harborside Lofts at Hudson Tea followed in 2007 and 1450 Washington Street added another 157 condominiums to Toll's collection in 2012. Currently, Toll is constructing a larger, 236-unit building called 1400 Hudson Street. The company hopes to welcome homeowners into their newest 12-story condominium project early next year.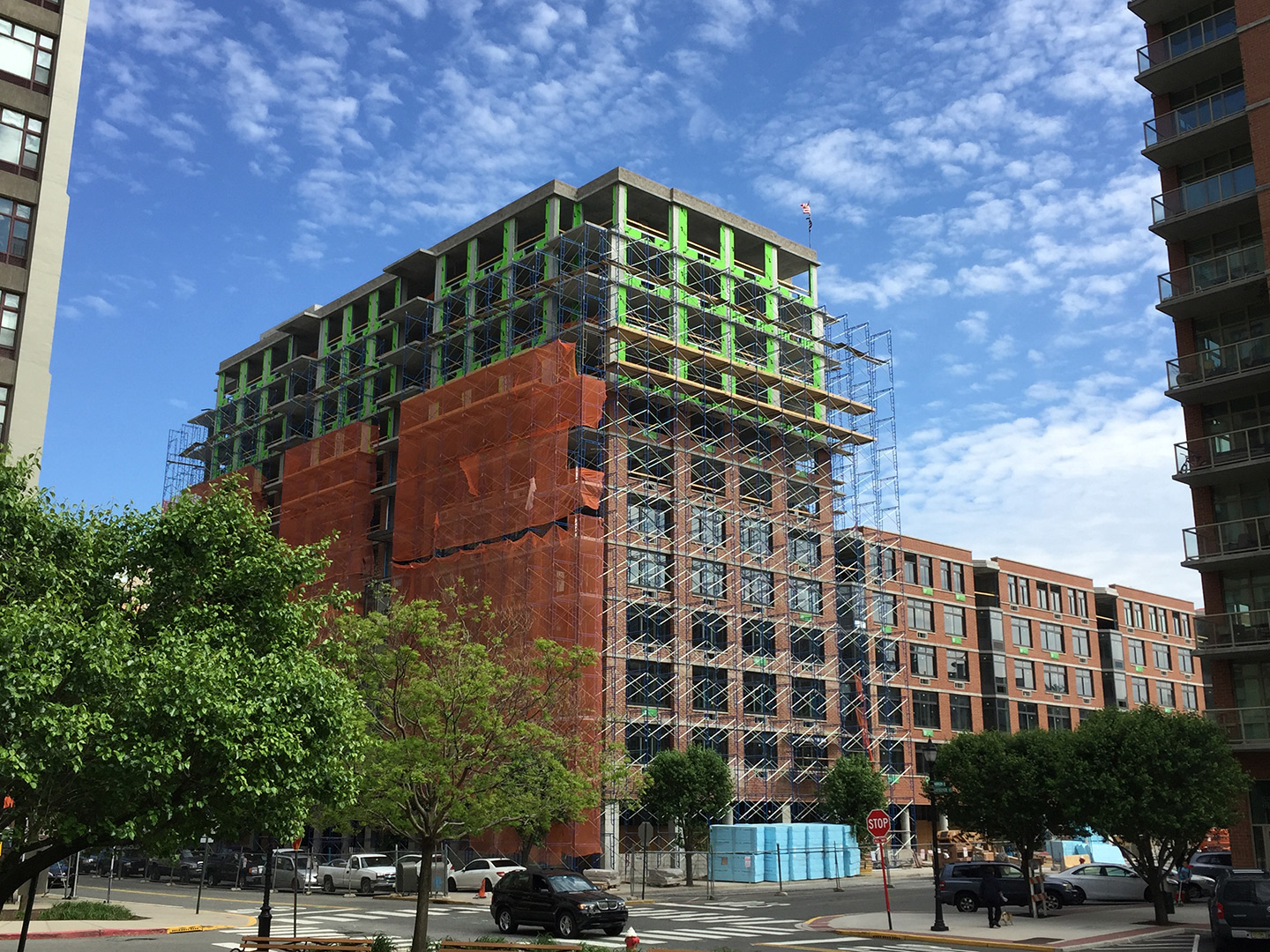 In April, Hoboken's Planning Board approved an application for what will be the final building of Toll's Hudson Tea project. Currently referred to as Hoboken Cove Building D, the plans call for another 12-story residential tower over a retail and parking ground floor at 1423 Hudson Street, right next to the Berkshire Shipyard building.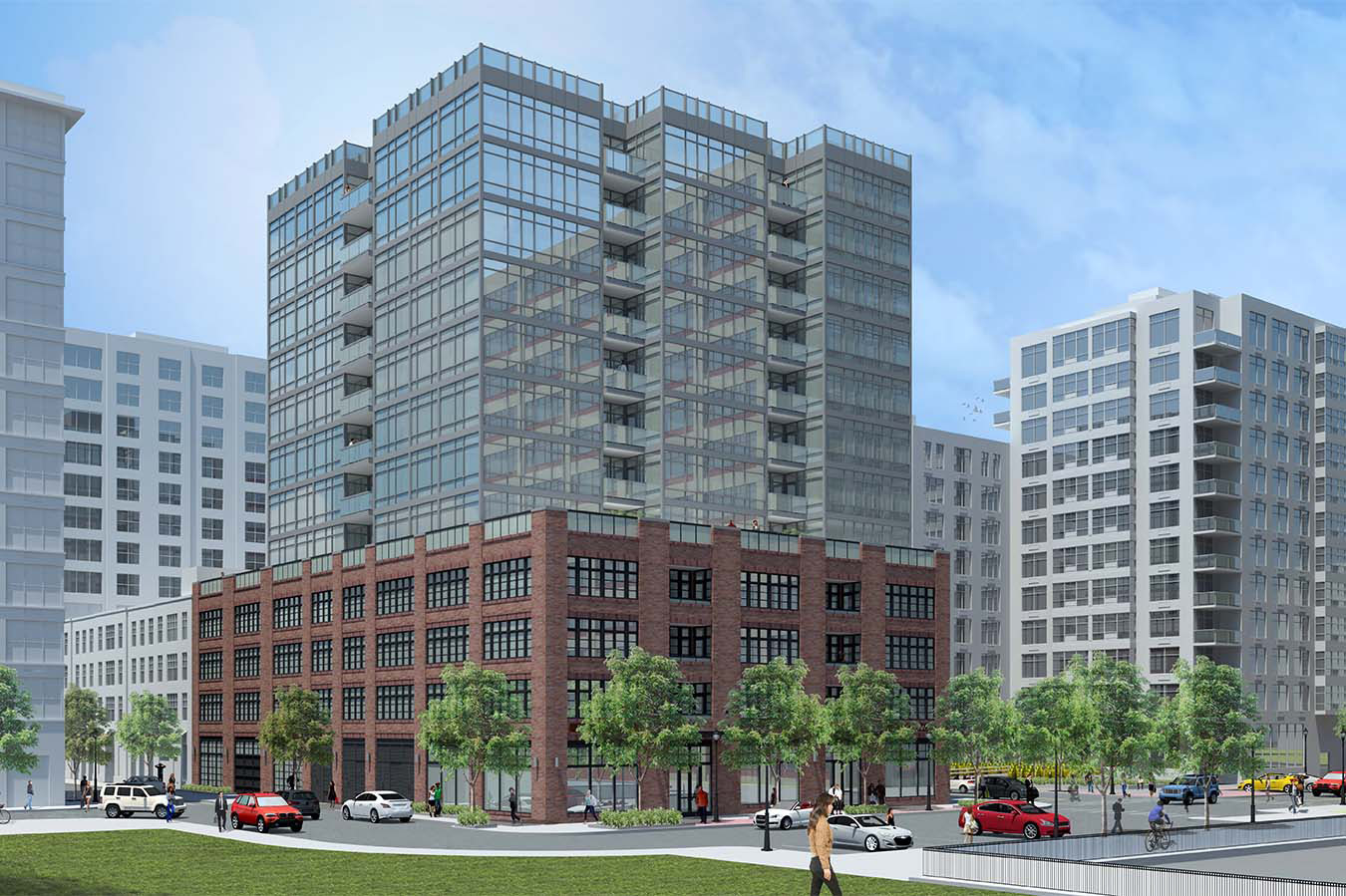 Toll said they were seeking a "more contemporary look" for the final building in their submission to the board. The structure will have a brick section that Toll says will "reflect the historic brick of the older buildings in Hoboken." In addition to Toll's usual bells and whistles, the building will also feature not only a green roof, but fifth floor balconies.
Toll also supersized both the residential units and retail space in their new application. The company made modifications from their original proposal that added over 2,000 square feet of retail to the building, which brings the total up to 4,125 square feet. The tower will still have units that include studios to four-bedrooms, but Toll upped the number of three-bedroom units from 11 to 25.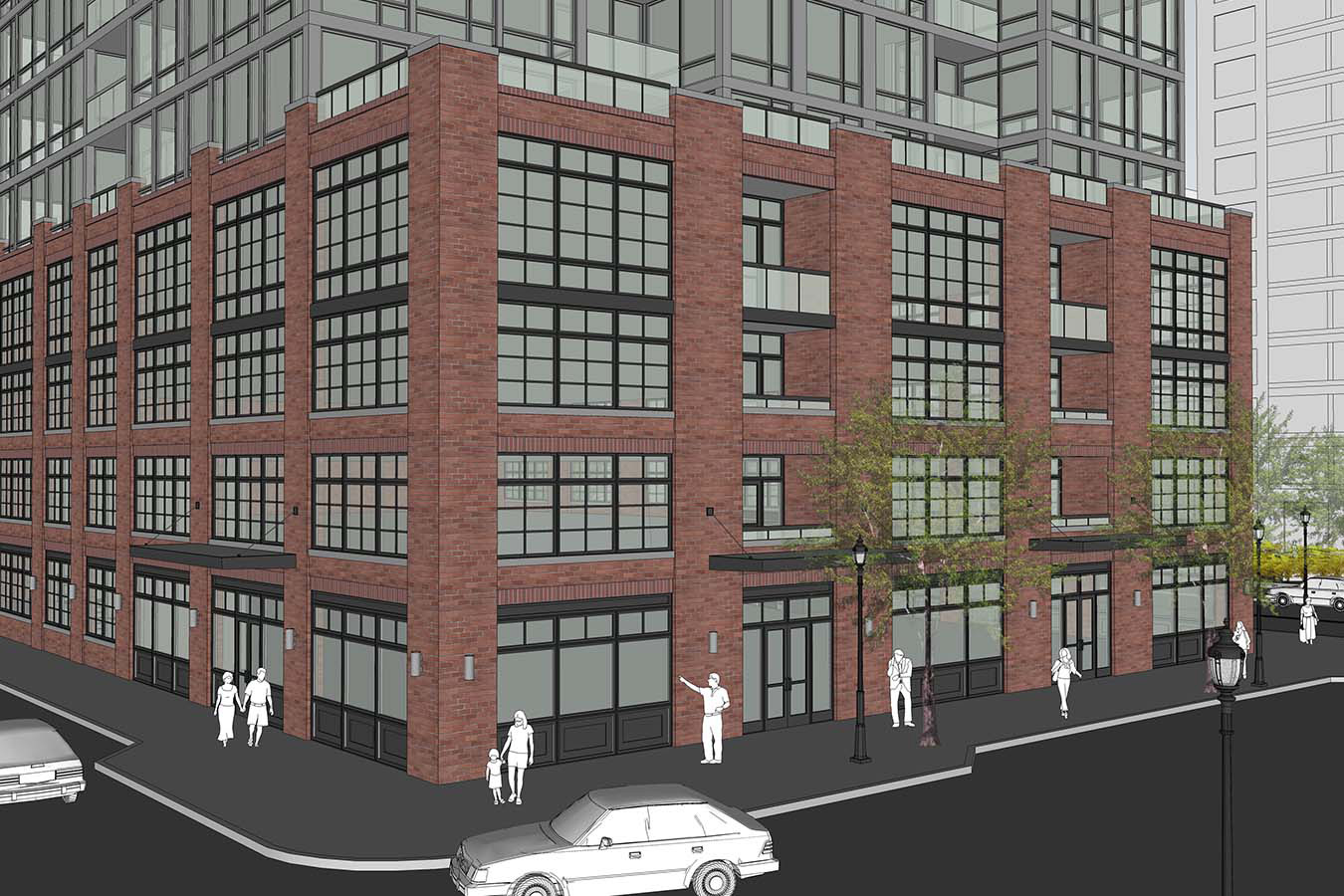 While Toll has been coy about a timeline for the project, architecture firm Marchetto Higgins Stieve, who designed the building, lists the project as having a 2018 completion date on their website.
About five blocks south of the Hudson Tea buildings lies another Toll project, Maxwell Place. The complex, which replaced a demolished Maxwell House coffee plant, currently has three of its four buildings complete. The community, which contains a total of 755 condominiums, also has significant retail space that has started filling up recently, offering residents everything from La Isla's Cuban fare to frozen yogurt courtesy of 16 Handles.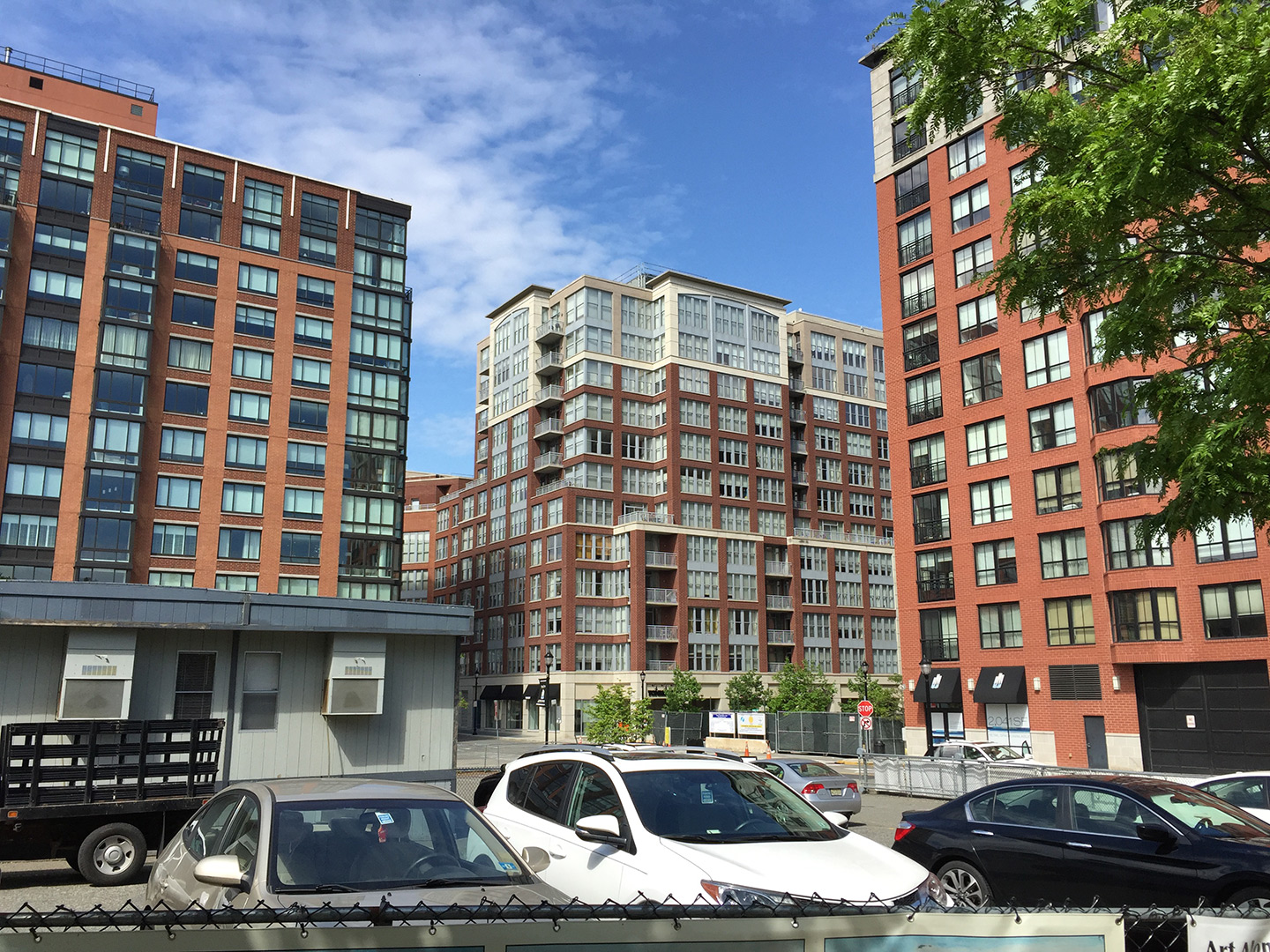 The site of Maxwell Place's final building is currently a parking lot partially occupied by a construction trailer. But last year, the Real Deal reported that the final phase of the complex, which is in the pre-design stage, will have around 100 units.
When Toll Brothers completes their final Hudson Tea and Maxwell Place buildings in Hoboken, it will mark somewhat of a milestone for the city. Besides a parcel that the city owns on the waterfront near Hoboken Cove that's earmarked for a boathouse and park, there will be no significant land left to develop east of Park Avenue, which should cause developers to head west.