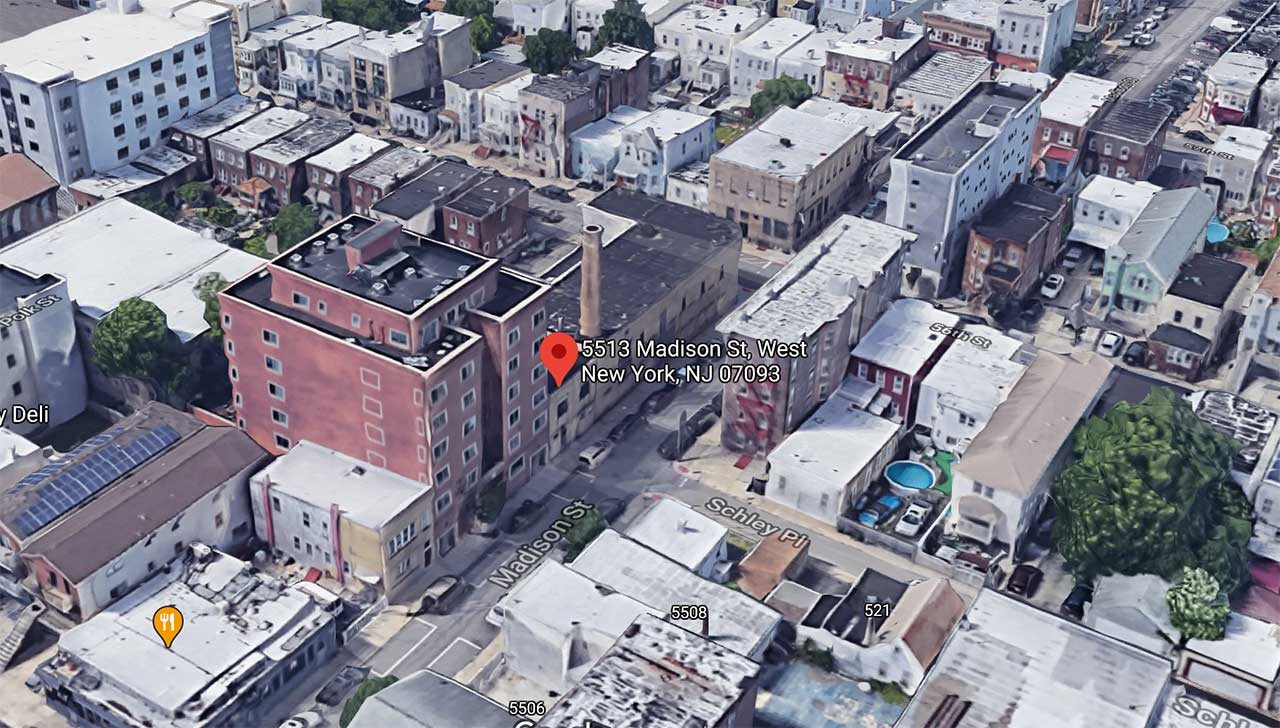 A two-story building in West New York could be torn down so that a residential development can be constructed.
The Hudson County town's Zoning Board of Adjustment is scheduled to hear an application involving 5513 Madison Street and an adjacent parcel for the first time during its virtual meeting on Thursday, December 10 at 6:30 p.m.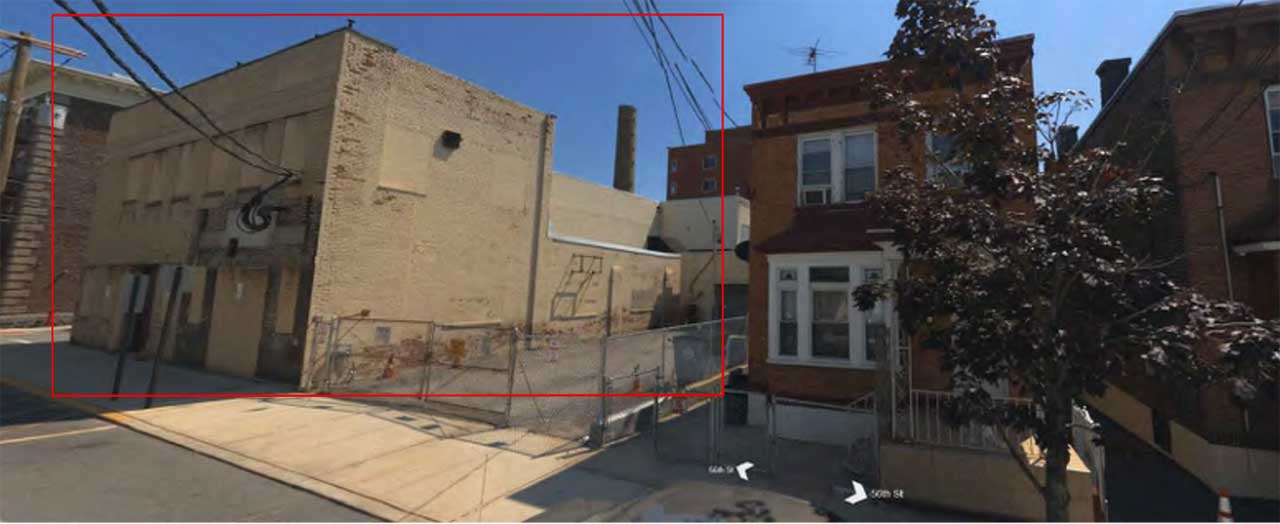 Developer 5513 Madison St. WNY, LLC is seeking to construct a five-story building on the premises near 56th Street that would include 44 residential units atop parking, according to the meeting agenda. There would be two dozen two-bedroom units and 20 one-bedroom units should the proposal advance.
Site plans from CPA Architecture that were released by West New York's municipal government show that there would be a total of 56 parking spaces. There would be 11 units on each residential floor.
The tract is situated one block west of the Bergenline Avenue corridor in a neighborhood that has seen a number of development projects over the last decade. The existing building on this property was once home to Hill Cross Co., Inc.
Note to readers: The dates that applications are scheduled to be heard by the West New York Zoning Board of Adjustment and other commissions are subject to change.
Related: