A company that paid millions of dollars for an industrial property along the Newark Bay in Bayonne is now seeking to bring a large residential development to the site.
Bayonne Luxury Waterwalk, LLC, which is listed in sales records as having bought the 2.32-acre lot at 219 West 5th Street for $4.55 million in 2019, is scheduled to go before the Bayonne Planning Board this month to seek several approvals for a six-story complex.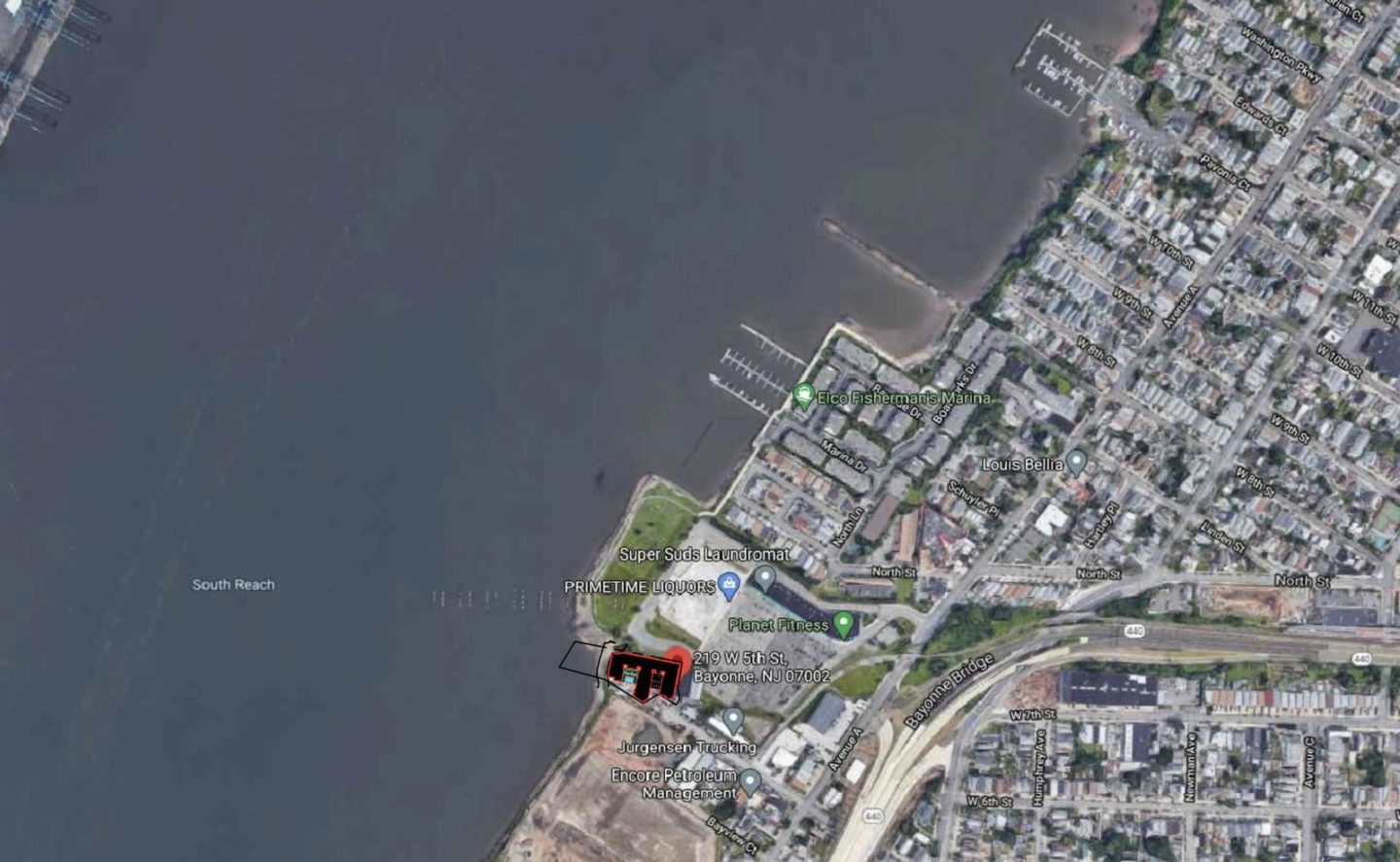 This proposed building near the Bayonne Bridge would contain 180 residential units, including studios, one-bedroom units, two-bedroom units, and duplexes, according to a statement that was submitted by the developer to the City of Bayonne.
Two floors of the building would be dedicated to parking while a pool, gym, and amenity decks would reportedly be included elsewhere.
"The site will offer an aesthetically pleasing waterfront walkway for public outdoor open space usage," the statement added.
A November 29 report from Consulting City Planner Malvika Apte says that the walkway would be connected to the massive Bayview complex, the first phase of which was approved in October.
Parts of Bayonne have seen significant flooding, particularly in recent years, but developments are continuing to be proposed for low-lying areas of the Hudson County city. Renderings of this proposal from CPA Architecture that were released by Bayonne's municipal government show that part of the complex would come within a stone's throw of the bay.
The LLC is scheduled to go before the Bayonne Planning Board during a public hearing on Tuesday, December 14, at 6:00 p.m. at City Hall.
Note to readers: The dates that applications are scheduled to be heard by the Bayonne Planning Board and other commissions are subject to change.