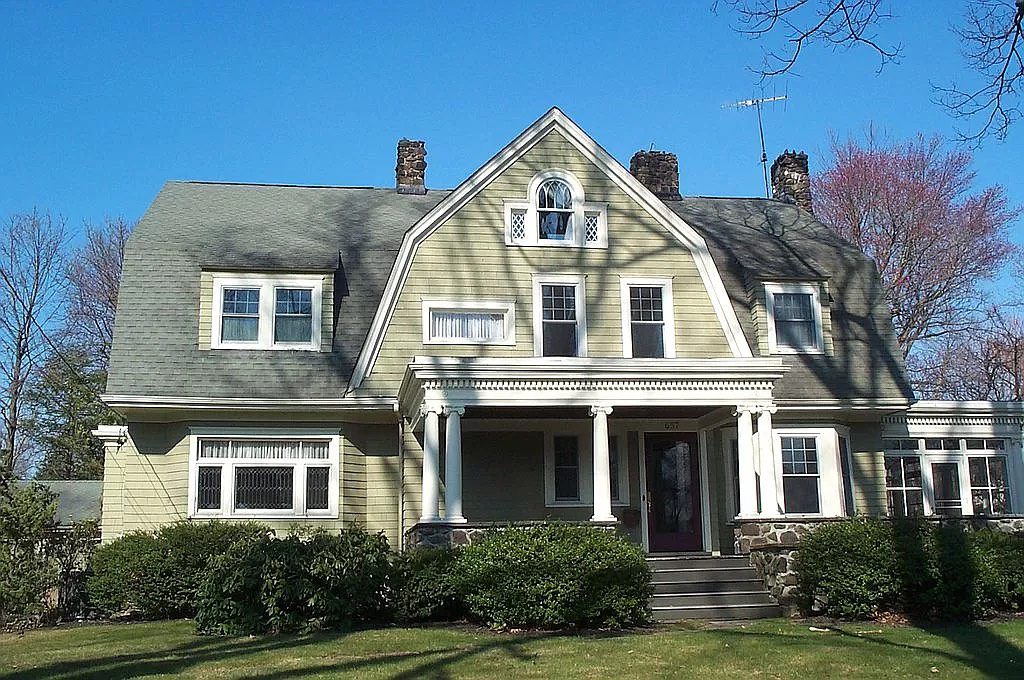 The residents of Westfield may be tired of talking about the so-called Watcher House. But with a Netflix series premiering Thursday, it seems the mystery behind the scary letters isn't going anywhere soon. 
For those who have heard the story about the Watcher House, and have read the real-life ghost story in New York magazine about the Broaddus family and their pen-stalker, here is a little history about the home at 657 Boulevard. For that, I turned to the town historian, Carol Tener, who by a stroke of luck was researching a story for the Westfield Leader about the now-infamous street the house is on.
Westfield — named for the farm fields to the west of Elizabeth — began to urbanize with the coming of the train in the 1850s. The Boulevard was one of the first major thoroughfares and became the address for Westfield's "makers and shakers," Tener said. It was originally named Boulevard Ripley after Chauncey Ripley, but the name was shortened to "Boulevard" at the turn of the last century.
Ripley inherited an estate from one of Westfield's founding fathers, Gideon Ross, and became one of the premier developers, turning the two-mile road into a pageant of affluent homes. The 500 block is notable for its Queen Annes— and very little has changed in that stretch. The 600 block, where the Watcher House is found, was developed a decade or so later between 1900 and 1915, and is more architecturally diverse.
"As development continued further south, Boulevard unfolded like a timeline of American architecture," the Westfield Leader story reads.
The six-bedroom Dutch Colonial the Broadduses bought from the Woods family was built in 1905. Only a handful of residents have called the address home, including the onetime mayor of Westfield, the Woods, the Broadduses, and the family that bought the home in 2019.
There is a feeling in Westfield that even asking about the Watcher House is uncouth. After sending scores of emails to shop owners, tour guides, and a few township officials, the only person that would indulge my curiosity about the Watcher story was a friendly conspiracy theorist from Cranford.
His theory is that Derek Broaddus, an insurance salesman from Portland, Maine, was behind the letters all along. His spin is that Broaddus, who is incidentally from the same hometown as Stephen King, took his inspiration from the famous author.
"One of the most famous horror authors from the same hometown, publishing his best stories as Derek grew up," he said. "It isn't proof, but you could see how Broaddus could be influenced."
Not only have the letters stopped, but the couple who bought the home from the Broadduses was from Westfield, suggesting that the tall tales never held much water to locals.
The only thing that doesn't make sense is, if Broaddus really cooked this all up, why did the previous owners, the Woods family, get creepy letters as well?
"If the Woods had been receiving letters since they moved in in 1990, I completely agree, my theory has no merit," the conspiracy theorist said. "However, the story didn't say when they got the letters. So if they started getting them when they put the house on the market it would fit my conspiracy theory."