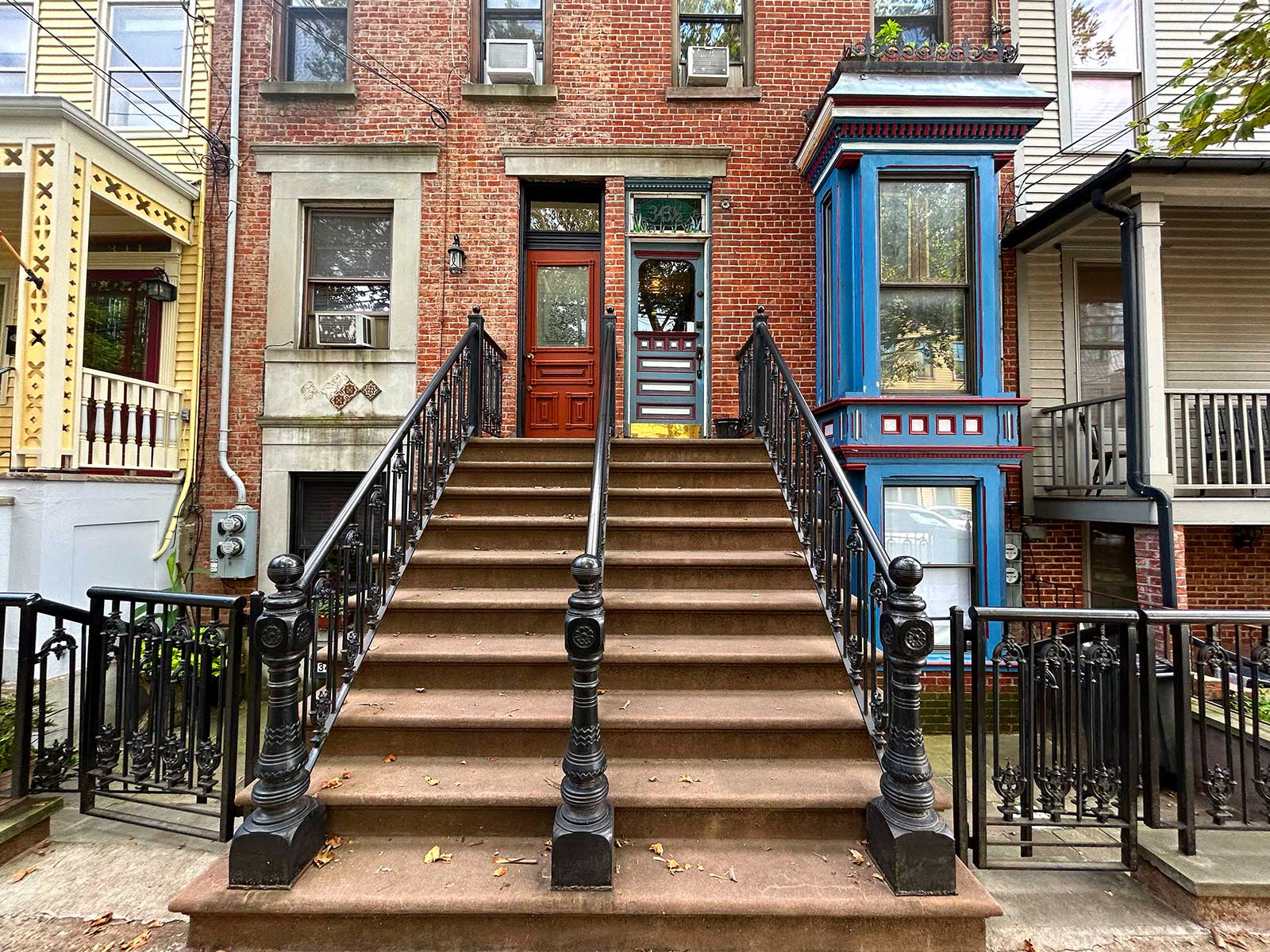 Usually the sort of people whose homes are designated landmarks have amassed great wealth or political power in a lifetime. Venus "Xtravaganza" Pellagatti, who died young at 23, had neither, but her influence on a marginalized community was far-reaching and still felt today. Last month, the Hamilton Park townhouse where she lived in Jersey City — at 343 1/2 Eighth Street — was named a city landmark, a rare honor for a trans woman. 
Xtravaganza was a trailblazer in New York City's underground ballroom scene — which has lately enjoyed a boost in mainstream popularity with TV shows like FX's Pose and HBO's Legendary. She is widely known for her appearance in the 1990 documentary Paris is Burning, which in 2016, was entered into the Library of Congress's National Film Registry. In the film, she talked in graphic detail about the threats faced by trans women. It was foreboding as she was murdered in a brutal way while filming.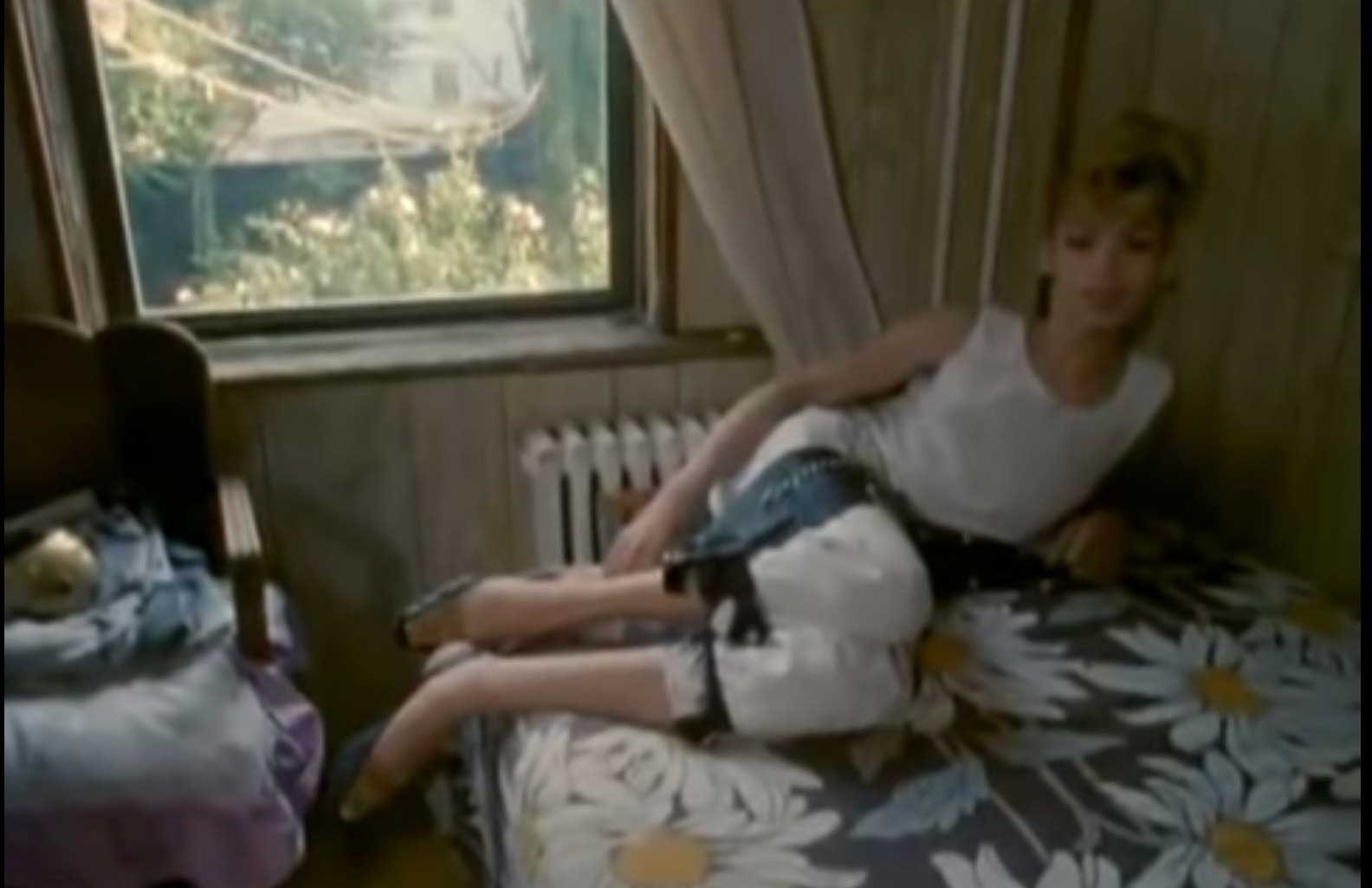 Her interviews juxtaposed bedroom confessions —  shot in her Jersey City apartment — with ballroom performances and clips of her "reading" her rivals on the Chelsea Piers. The contrast between these vulnerable private moments and the thick-skinned grittiness she portrayed to the world captured the double lives trans women sometimes embody. 
"She was a trans woman who inspired and influenced a whole culture and a generation," said Gisele Alicea, the mother of the House of Xtravaganza. "It's a horrible ending, but she had a beautiful, beautiful story."
The documentary came at a time when the queer community was being "extinguished" by the AIDS epidemic, according to Daniella Carter, trans advocate. "They needed the visibility and they needed the empathy," Carter said. "If you think about any documentary that you have felt personally moved by that has either told your story or has told the story of someone in your family — that's what Venus's story has done for so many."
The ballroom community was born in Harlem as an act of protest in 1967 when a trans woman Crystal Labeija experienced discrimination in beauty pageants. In ballroom culture, contestants are divided in "houses," comprised of chosen family members who compete together but also fulfill the role of a family unit. The leader of a house is referred to as a mother or father.
Venus Xtraganza, joined the ballroom circuit in the 1980s as a teenager and is credited with opening the scene up to Latino gay men and trans women, according to Michael Roberson, lecturer at the New School and ballroom historian.
The designation comes at a time when local hate crimes against the LGBT community have reared up. A bomb threat, gay-bashing incidents, and vandalism of Pride flags have been reported in the past few months, according to Eduardo Baez, Jersey City Pride Festival co-producer.
"While we're excited to celebrate Pride, we see that this isn't a totally safe place," Baez said at the August Pride Month flag-raising.
The trans community has traditionally experienced higher rates of homelessness, unemployment, and suicide. The current threat is political in nature. At the moment of publication, 358 anti-trans bills are still active across the nation, according to the Trans Legislation Tracker.
"Her story is one that so many in the LGBTQ+ community can relate to," Elizabeth Schedl, executive director of the Hudson Pride Center, based in Jersey City. "This landmarking will increase awareness and education, as well as become a known iconic space dedicated not only to her, but to all our gender diverse community members."
The current owner of the home, Ken Lapham, who incidentally was the lighting director for the HBO series Legendary about the ballroom scene, said he was unaware of the home's history before the landmark application came before the historic preservation commission, but offered his support. 
"I did want to say to the members of the House of Xtravaganza, you're always welcome here," Lapham said. "The door is always open."