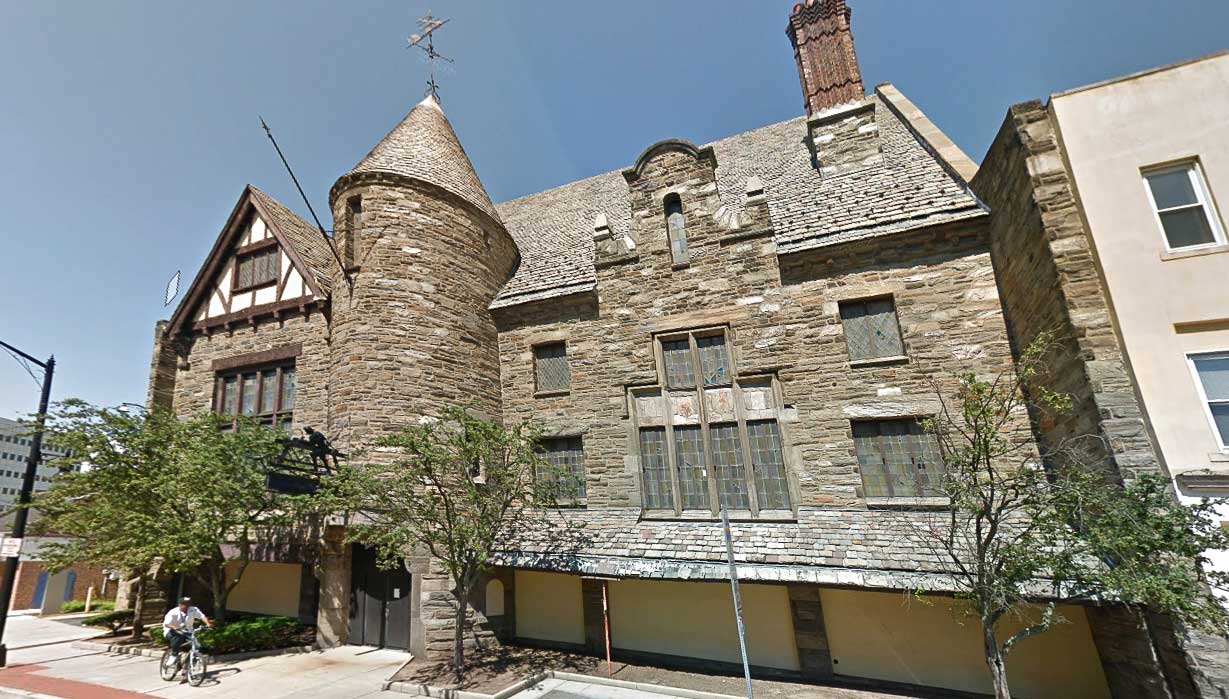 Municipal officials in Trenton are hoping that a mixed-use redevelopment project that is underway at the edge of the city's downtown will receive federal funding.
The City of Trenton is planning to apply to the United States Department of Housing and Urban Development on January 10 for $1.5 million worth of HOME funds for use toward the Van Sciver project at 150, 160, and 170 South Broad Street, according to a public notice from Trenton Mayor Reed Gusciora.
As Jersey Digs first reported in 2019, this complex from RPM Development's 150-170 South Broad Trenton Urban Renewal Associates, LP is expected to bring 120 residential units, 8,548 square feet of commercial space, a fitness center, yoga studio, community room, and parking to three properties near Mill Hall Park.
A groundbreaking ceremony attended by Governor Phil Murphy was held in May 2021 on the premises, which include three-story Van Sciver Building and the site of an old Sun National Bank branch.
The Van Sciver Building was built to contain a store run by the J.B. Van Sciver Furniture Company from Camden, but later included a Division of Revenue and Division of Taxation facility known as the Mill Hill Processing Center before being sold by the state government for $800,000.
Part of the structure is expected to be adaptively reused into the development while new construction is also planned as part of the roughly $41.5 million initiative.
The notice says that the complex will include a mixture of one-bedroom, two-bedroom, and three bedroom units and that 60 percent of the units will be "priced at unrestricted, market rate rents" ranging from $1,350 to $1,590 per month.
The remaining 40 percent of the units would be designated as "affordable" and be reserved for households making less than 60 percent of the area's median income. These "affordable" units would cost between $874 and $1,246 per month, the notice says, adding that "all units will have the same access to residential amenities within the building."
Trenton's municipal government is accepting public comment through January 9 regarding the plan to seek federal funding. Comments can be sent to the Trenton Department of Housing and Economic Development at City Hall or emailed to [email protected] by January 9, the notice says.