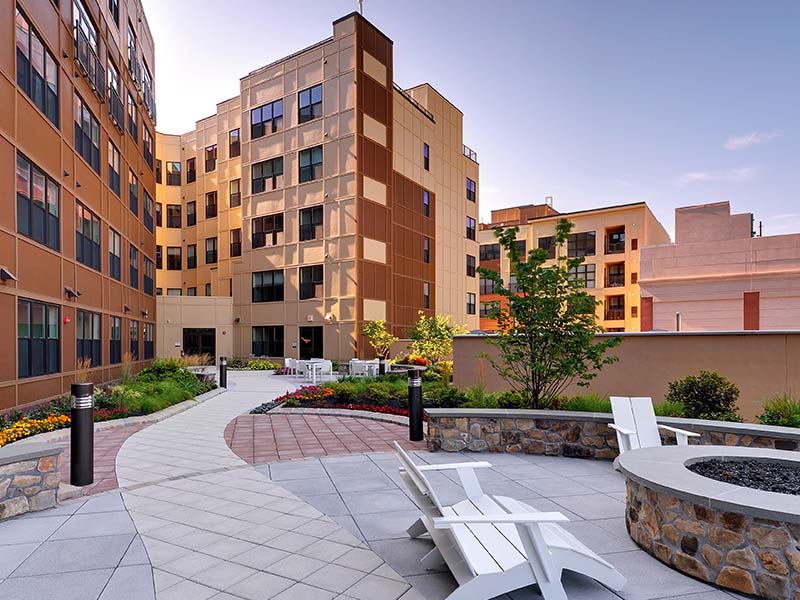 Financing worth $87.1 million was recently organized for Valley and Bloom, a mixed-use community in Montclair, New Jersey.
Located at 34 Valley Road, Valley and Bloom consists of two buildings encompassing 258 residential units, 19,812 square feet of office space, 19,921 square feet of retail space, and an attached parking garage. The six-story community contains a mixture of studio, one-, two- and three-bedroom layouts plus an amenity package. The retail space features a variety of tenants while the ground floor office space is leased to Regus Corporation and Sotheby's International Realty.
Valley and Bloom is situated in the main business district of the Montclair township. The multi-housing community is also near a variety of transit options such as two NJ Transit commuter rail stations, Walnut Street Station and Bay Street Station, plus the Garden State Parkway, Route 23, Interstate 280, and Interstate 80.
The finance borrower, a joint venture between LCOR, Inc. and Madison International Realty, was represented by JLL Capital Markets. JLL secured a seven-year, floating-rate loan through PGIM Real Estate. The JLL Capital Markets Debt and Equity Advisory team that organized the finance was led by Senior Managing Directors Jim Cadranell and Jon Mikula, and Vice President Michael Lachs.
"Valley and Bloom is a best-in-class asset that has performed extremely well.  It was a pleasure to work with LCOR, Madison, and PGIM on this transaction," stated Cadranell.
"Demand is strong for new luxury multi-housing in transit-oriented communities," added Mikula.