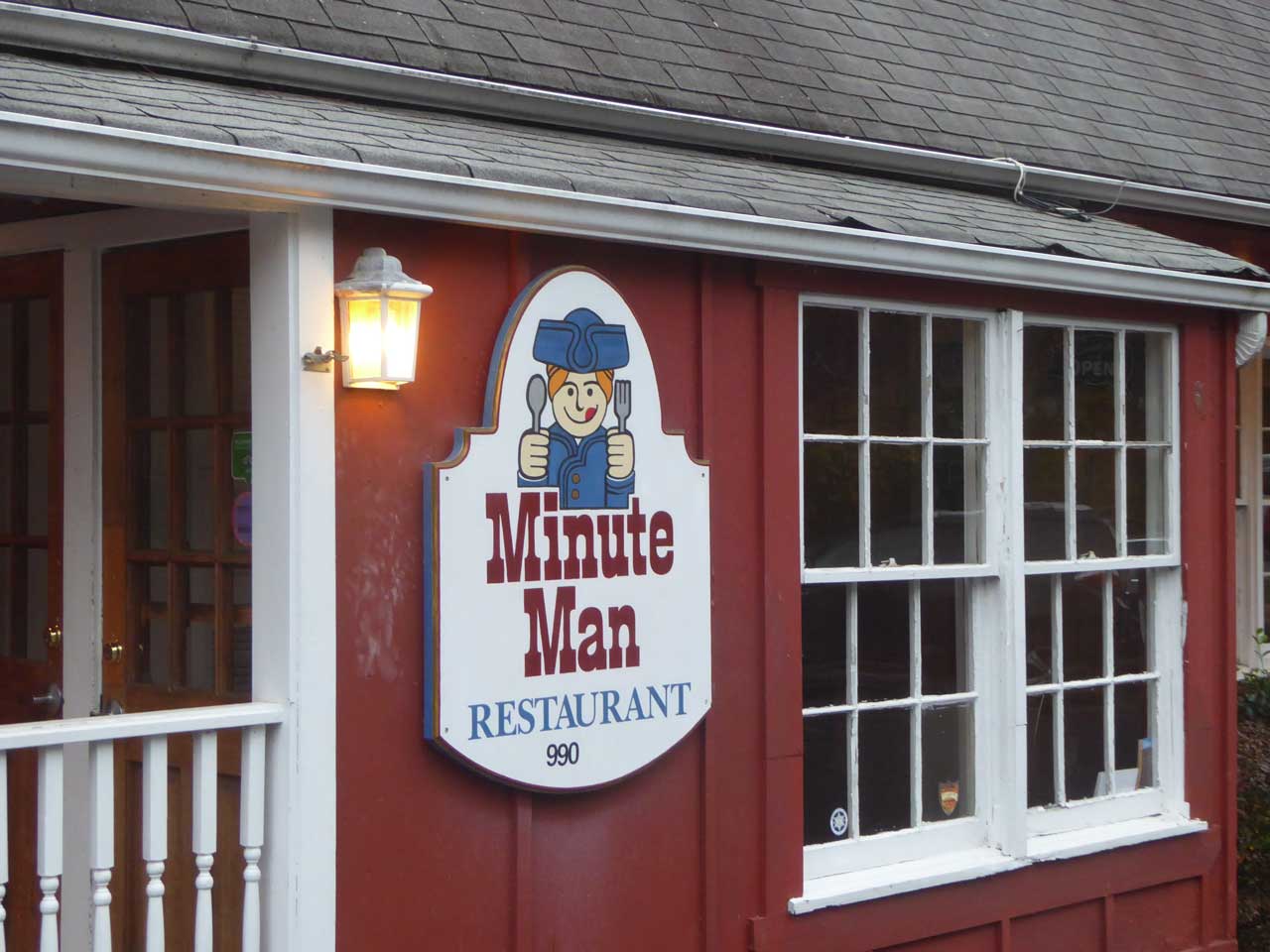 Over the last decade, New Jerseyans all over the state, from Boonton to Bordentown, have been asked the question: What Would You Do?
How residents of the Garden State respond to situations related to racism, sexism, classism, and other forms of discrimination, as well as theft, public embarrassment, and bullying, has largely been the focus of "What Would You Do?" (WWYD) since ABC News premiered the first episode on February 26, 2008. Hosted by John Quiñones, the show is regularly filmed in partnership with Queens-based TV Boy, LLC in restaurants, parks, stores, and other locations throughout the country, but most scenarios are shot right here in New Jersey.
These scenes, which aim to see how bystanders will react to the actions of actors who are portraying provocative civilians, have included a wealthy person stealing from a man experiencing homelessness on a street corner in Hoboken, thieves taking a woman's purse at restaurants in Boonton and Dover, two women parking in a handicapped space outside an Old Bridge ice cream shop, and a mother in Medford telling her son that he was not allowed to play football.
"There are so many different little towns in New Jersey that we can film in," Quiñones told Jersey Digs, explaining that filming locations are often selected by new members of his crew who drive around the state in order to scout.
The show has filmed over 500 scenarios in 16 states as well as in France, but according to Quiñones, most of them continue to be shot in the Garden State in part because of its proximity to ABC's Manhattan headquarters, the availability of parking for the nearly 30 crew members at most sites, and the fact that New Jersey state law only requires one-party consent for recording audio.
Quiñones, who grew up in San Antonio, Texas and later worked with his family members as a migrant farm worker in Michigan and Ohio, has noticed over the years that oftentimes, reactions to WWYD scenarios are different in New Jersey than in other parts of the country. He has actually gone undercover four times in the show's history to experience people's reactions for himself. Two of those scenarios involved people discriminating against customers at bagel shops in Jersey City and Linden for not being able to speak English.
"It's different in Jersey because people are much more open minded, generally speaking," he explained.
Last month, Quiñones took Jersey Digs behind the scenes during a taping of WWYD on Election Day at the Minuteman Smokehouse and Grill just south of Morristown in Harding Township, Morris County. In order to prepare for the shoot, crews from TV Boy spent between five and six hours the previous day setting up six hidden cameras, creating a makeshift control room in a back corner of the business, and installing microphones in hidden locations such as under napkin dispensers, all while the restaurant was closed. As usual, film permits from the Township were obtained in advance and the local police department was informed in case of any 911 calls.
The next morning, around 30 employees of ABC and TV Boy made the drive out to the Minuteman to prepare for filming. According to Quiñones, WWYD traditionally films 15 to 20 takes a day for one scenario throughout the course of eight to 10 hours. However, when the show began, the team would usually film one segment over the course of two days.
This scenario looked to see how customers would respond if one diner, played by Michael J. Lyons, an actor from suburban Philadelphia, insulted a stranger, played by Gloucester County native Peter Brodzinski, simply because the latter man has Down syndrome. A third actor, Lauryn Hamel from Manhattan, played the role of a waitress.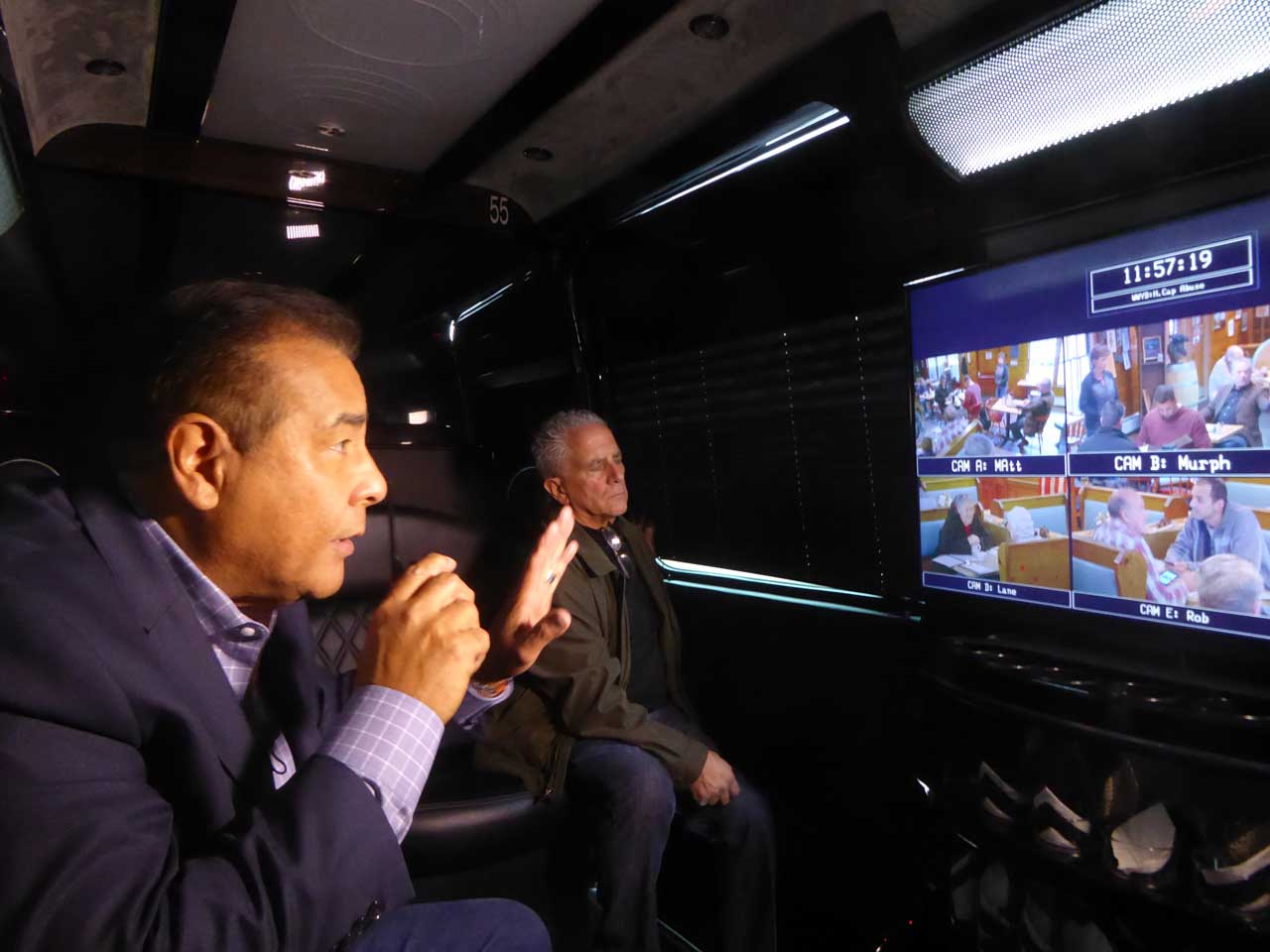 While Brodzinski and Lyons are seated in the dining room, six camera operators, a sound engineer, producers, and other staffers are watching to see how everything will unfold in the nearby control room. Outside, Quiñones waits with camera and sound equipment operators Tony Pagano and Rick Juliano for customers, known to the film crew as marks, to enter the restaurant. A television screen in the van allows Quiñones, who is called 'Q' or 'JQ' by many of the crew members, to watch what all six cameras are recording as Pagano films his reaction. Quiñones is also able to speak to the producers and the actors inside the restaurant, all of whom are wearing earpieces, while the scenario is unfolding. Meanwhile, several WWYD crew members are seated at other tables in the restaurant, including a retired police officer who serves as security. As soon as lunchtime begins, everyone is ready to roll.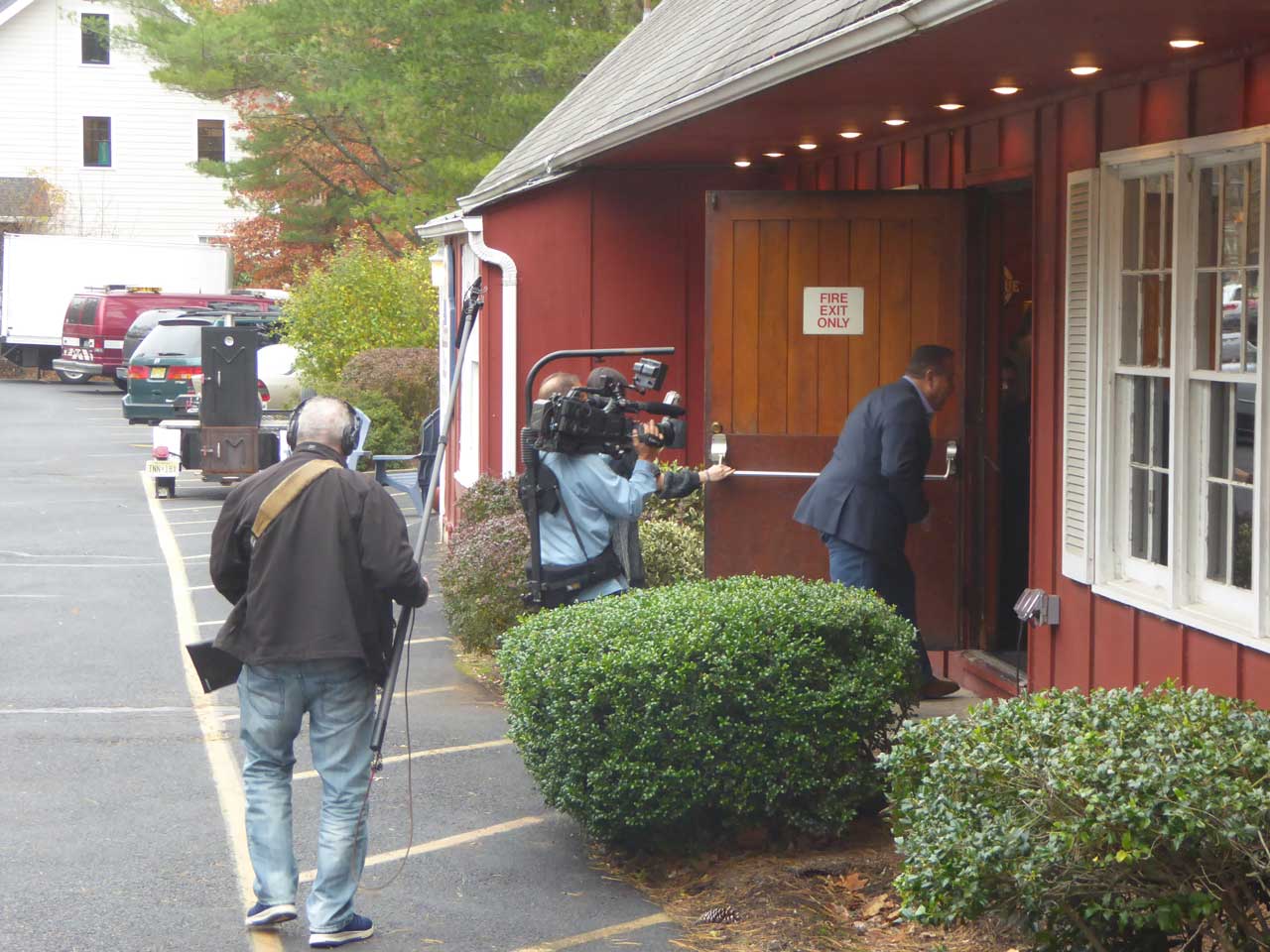 Once a mark is seated near Lyons' or Brodzinski's tables, Lyons' character begins heckling Brodzinski for the amount of time that he is taking to order his lunch. As the insults by Lyons' character continue, Quiñones and his crew watch to see what the marks will do in response. Like most WWYD scenarios, some marks remained silent while others confronted Lyons' character. Following the marks' reactions, Quiñones enters the restaurant with Pagano and Juliano, the "chase crew," and informs customers that what they just witnessed was part of a WWYD episode.
One of the marks in this scenario was Maryland resident Dale Coldren, who stopped at the Minuteman with a colleague while driving home from a meeting in the area. Coldren spoke up to Lyons after his character had insulted Brodzinski for several minutes.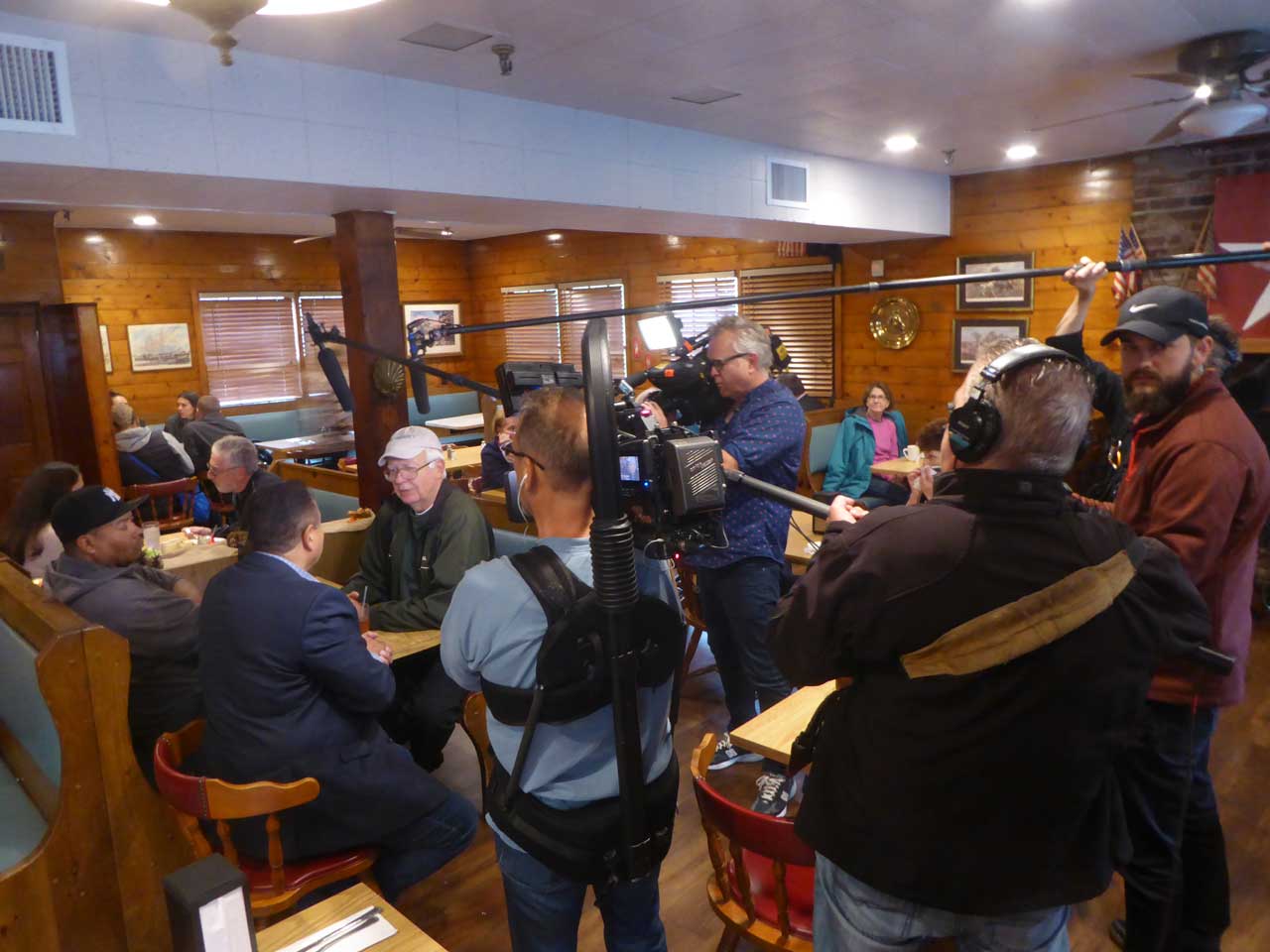 When asked why he said something, Coldren said that "I was really concerned about what was going on here," adding that "people need to be nicer to other people and be more accepting of differences."
Hamel and Lyons have each been actors on WWYD for the last five years, and Brodzinski previously acted in one WWYD scenario that was taped in Glen Rock. Lyons regularly plays the antagonist in the show, though he says that doing so is easier said than done.
"It's difficult for me, even as an actor, to put myself in these characters and say these things that are very harmful to other people," he explained. "I love it when we break and I'm able to come up to them [the marks] and tell them that I'm really not like that."
After filming for each scenario is finished, the producers spend the next several weeks looking over all of the hours of footage from each of the six cameras in order to highlight the best responses for the roughly eight minute segment. Subsequently, research is often conducted to include statistics regarding the issue area that is highlighted in the scenario and the script is typed up. Finally, Quiñones records a voiceover and the segment is ready for primetime.
WWYD has filmed at all kinds of venues in New Jersey, from a real estate agent's open house to pizzerias to toy stores. After watching the myriad of other restaurants that have been featured on WWYD, Minuteman co-owner Marti Lifschin is looking forward to seeing her business spotlighted on national television next summer.
"It's very exciting," she said, explaining that some of her younger employees took the day off from school in order to work a shift at Minuteman and see how WWYD is made.
Even though WWYD's 10th birthday is just around the corner, Quiñones told Jersey Digs that he never expected WWYD would last as long as it has. As the show enters its next decade of filming in New Jersey, he hopes to "keep shining a light on injustice because we always need to remind folks that as much progress as we've made, there's still some work to be done when it comes to accepting those who are different from us."