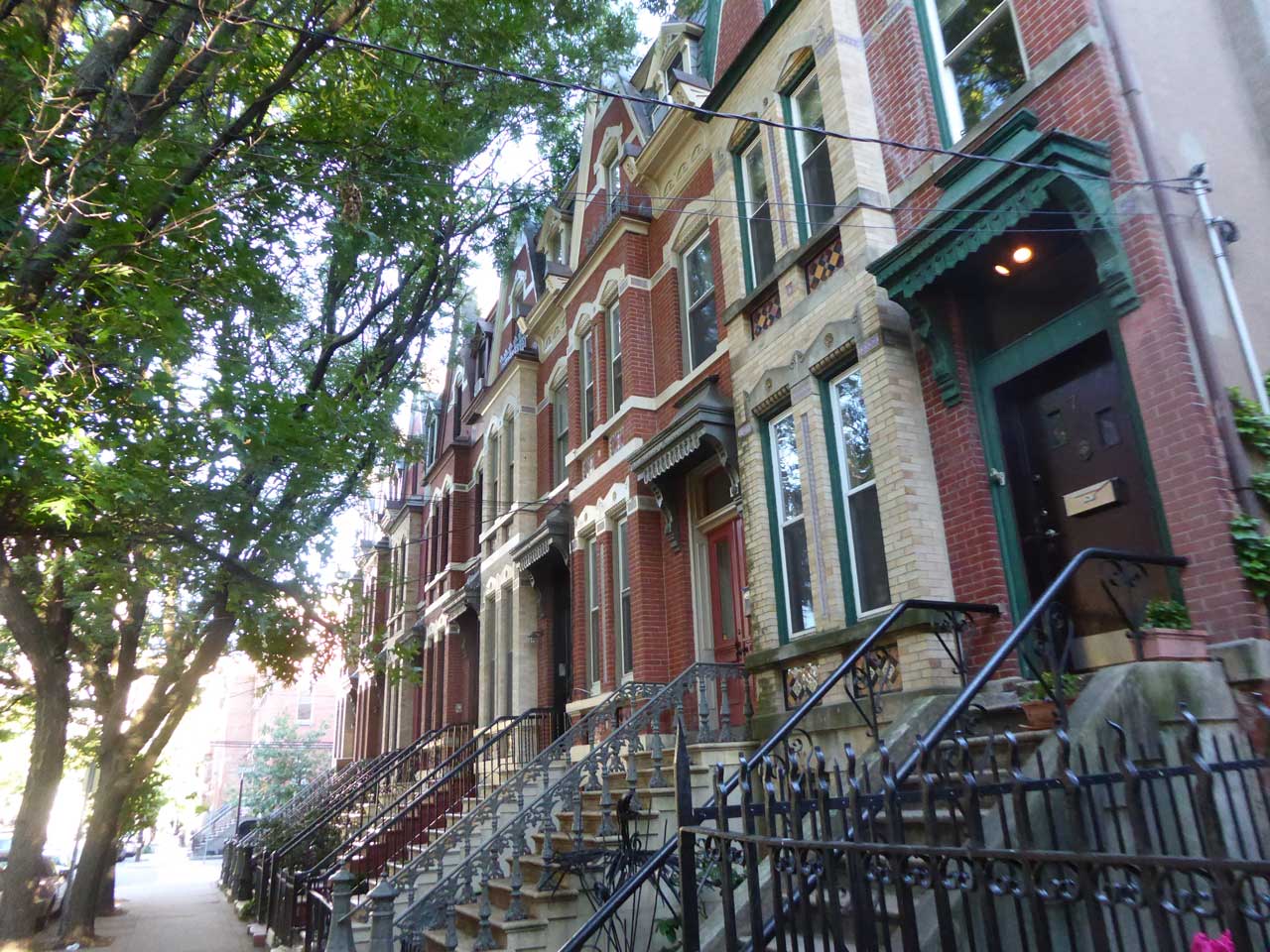 Many observers thought that 2018 would see a reckoning for Jersey City's real estate market after values in many neighborhoods exploded last year. The city was set to complete their first revaluation since 1988 and the looming impact it would have on homeowners was the subject of major debate.
That debate was raging the loudest in Downtown neighborhoods in particular, which were hit the hardest by the reval. Assessed values in some Downtown sections jumped around 67%, with 1-4 family homes getting hit especially hard. That reality resulted in an influx of inventory hitting the market during this year's first quarter, over 3.5 times more than in 2017.
A look at the numbers in Pure Properties' Q3 report shows that Downtown still has quite a bit of inventory; there were 52 1-4 family homes on the market when the quarter started and 63 when it ended. Meanwhile, 286 condos and co-ops were listed at the beginning of the quarter and there were 308 listings at the end, demonstrating that the glut of inventory experienced earlier in the year has been sustained.
Despite more total listings compared to Q2, prices have continued to appreciate year-on-year, albeit more modestly. The average sale price for 1-4 family homes Downtown actually dipped 7% in the quarter to just over $1.4 million but is up 7% from this time last year. Condos fared better in Q3, with the average sale price jumping 11% to $750,000, up 5% year-on-year.
The Heights, which was the biggest beneficiary of appreciation gains last year, has cooled a bit in 2018 and quarter three is no exception. 1-4 family homes in the neighborhood averaged a sale price of $610,000, up 5% in the quarter and 7% from this time last year. Condo sales in The Heights appear to have officially plateaued; they averaged $415,000, up just 1% from last year.
One of the biggest enigmas in Jersey City's real estate market is Bergen-Lafayette, although the direction of their market is becoming clearer. Low transaction numbers have made the neighborhood difficult to judge, but Q3's 23 total sales are a big jump from the 10 combined from this time last year. 1-4 family homes averaged a $535,000 sale price, a 20% quarterly increase but up just 1% from last year. Condos in the neighborhood are a mixed bag; they averaged a sale price of $324,000, a 9% quarterly gain but off 20% from 2017's third quarter.
While Jersey City finalizing their tax rate, 1.48%, has assisted in market stability, listings aren't selling as quickly as they were last year. Downtown condominium properties averaged 41 days on market in this quarter, which is up a whopping 57% from last year. Other areas where sellers have had to play the waiting game include The Heights, where 1-4 family homes are spending an average of 55 days listed, a huge 72% increase from 2017's third quarter.
Bergen-Lafayette is finally gaining more total transactions, but certain listings there are sticking around longer as well. Condominiums in the neighborhood averaged 115 days on the market, a 170% increase from this time last year. However, sales of 1-4 family homes are happening faster here than in any other area of the city, averaging 25 days on market.
Pure Properties' report generally has modestly good news for homeowners in Jersey City, and assurance comes from the knowledge that median prices have continued to increase. Patterns demonstrate that good quality property is being snapped up by buyers, and while the market will take some time to process the additional supply coming to market, continued growth is expected over the near term.