A modern mixed-use complex set to rise near one of Newark's major transit hubs has been awarded a sizable tax credit thanks to its commitment to include a significant affordable housing component.
The New Jersey Economic Development Authority (NJEDA) approved tax credits this week for a project known as The Portnow. Approved early last year, the 14-story development comes courtesy of Maryland-based 81-93 Orange Street Investments LLC.
The new building was approved for up to $90 million in tax credits, which represents 60 percent of the eligible project costs of $150 million. The complex is slated to rise at 81-93 Orange Street across the street from New Jersey Transit's Broad Street Station.
The NJEDA has now approved $273.9 million in tax credits for projects around the state as part of their Aspire awards for residential projects. The endeavor aims to facilitate mixed-income developments, as over 60% of the units in the developments given tax credits will be set aside as affordable housing.
"The Aspire Program aims to expand housing options, increase affordability, and create stronger communities," said NJEDA Chief Executive Officer Tim Sullivan. "The proximity of today's project to NJ TRANSIT's Broad Street Station and the city's downtown makes it ideal for families, commuters, and students and will help create a more prosperous Newark."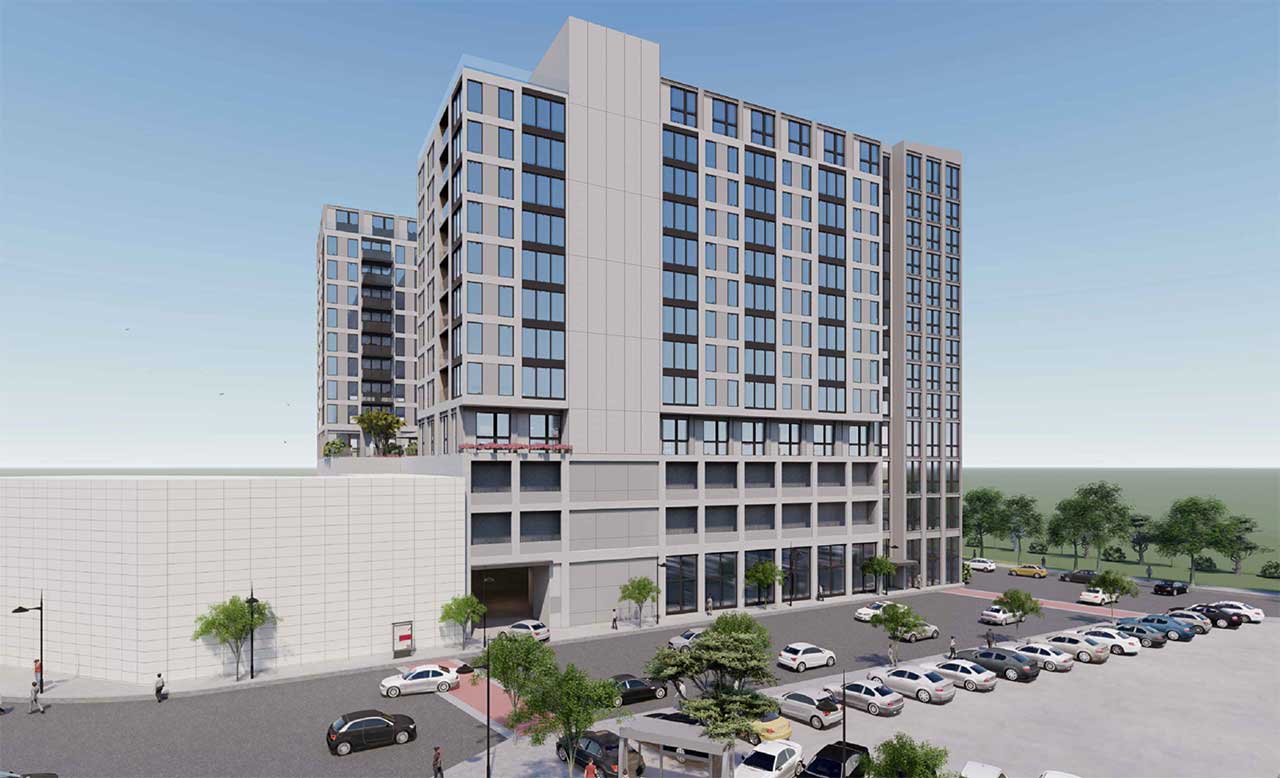 The Portnow will replace a surface parking lot and be comprised of 350 residential units, 8,500 square feet of retail space, and a commercial parking garage. The units will be a mix of studio, one-, two-, and three-bedroom units. Seventy units will be reserved as affordable units, with the remaining market rate.
Future residents of The Portnow will have access to amenities like a pool, health club, spa, work from home space, and electric vehicle charging stations.
"This Aspire award helps realize Newark's Transit Village strategy for building mixed-use developments combining high quality affordable and market housing with retail and commercial space," said Newark Mayor Ras Baraka. "The Broad Street Station will anchor a vibrant neighborhood and vital transportation hub."
As part of the approval process, the developer of The Portnoy must work with local arts groups regarding proposed murals for the project. Despite the awarding of the tax credit, a groundbreaking date for the development has not been announced.