A property located across from one of New Jersey's busiest transit hubs has long been used solely as a private parking lot, but possibly not for much longer.
A developer's application for a 14-story development at 81-93 Orange Street in Newark could be approved as early as this week. The lot, which is situated by Newark Broad Street station, might become the site of 350 residential units, 8,513 square feet of retail space, two club rooms, a pool, and 181 parking spaces, according to a November 8 municipal staff report.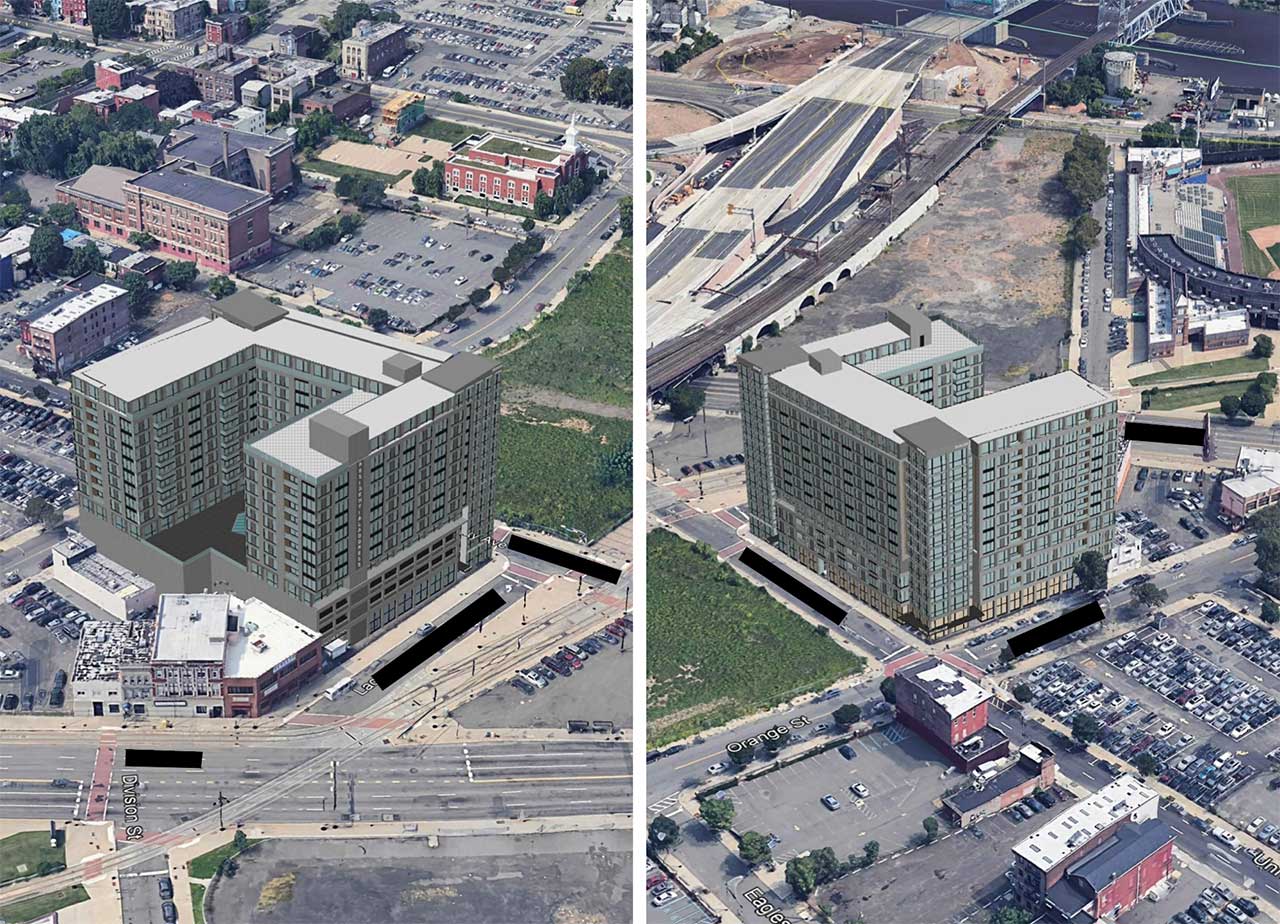 There would reportedly be 87 studios, 159 one-bedroom units, and 104 two-bedroom units in the building, with 70 units being designated as "affordable."
Site plans from BKV Group refer to the project as "The Portnow."
The application identifies the developer as 81-93 Orange Street Investments, LLC of Pasadena, Maryland, as the developer, while a company registered out of the same Pasadena address named MAP Enterprises, Inc. is listed as the owner of the tract.
A disclosure statement says that Ann Portnow is the owner of MAP Enterprises, Inc. while John Wood Bolton, Jr. owns Bolton Development, the UAC, LLC affiliate of which reportedly has a 30 percent stake in 81-93 Orange Street Investments, LLC.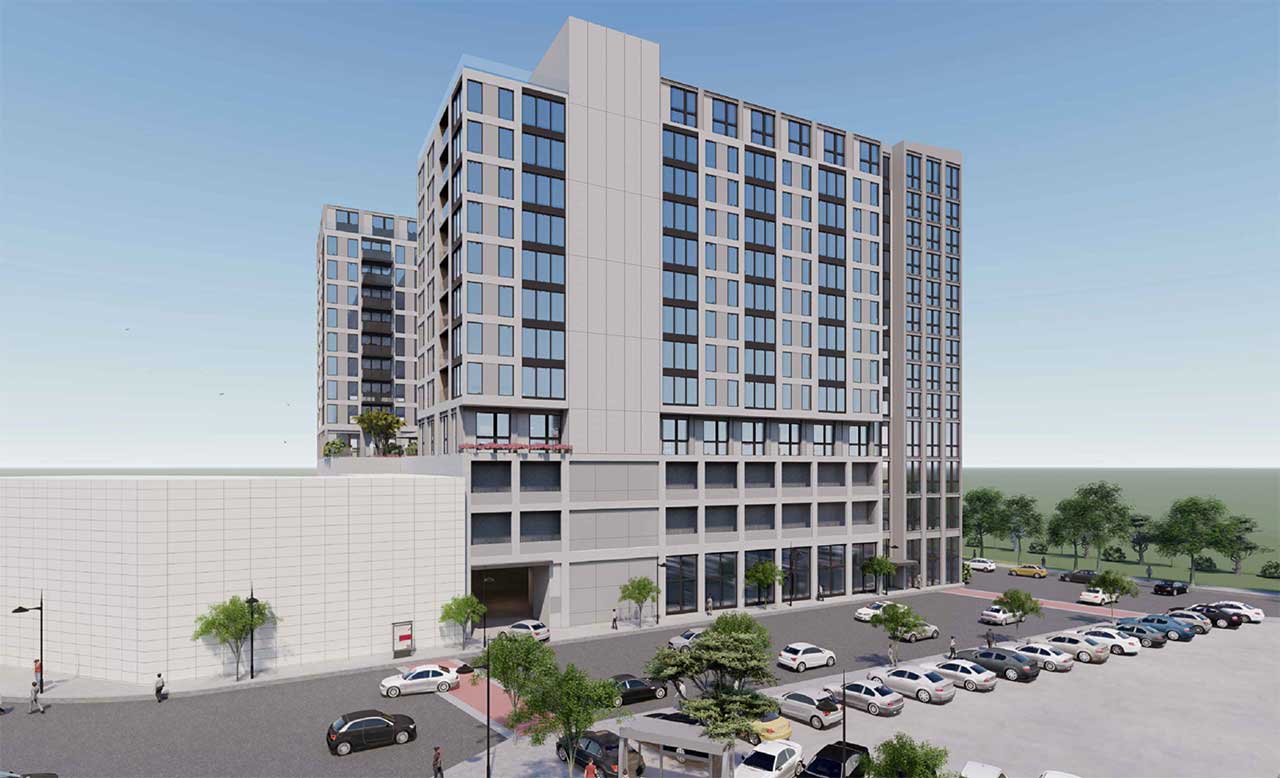 The developer is seeking preliminary and final major site plan approval with six variances in order to proceed. This matter is expected to go before the Newark Central Planning Board during a Zoom meeting today, Monday, November 15, at 6:00 p.m.
Numerous development proposals have surfaced for properties near Newark Broad Street station over the last decade, with few actually coming to fruition. The station is served by trains to New York, Hoboken, and the suburbs, multiple New Jersey Transit bus lines, and a Newark Light Rail branch that connects it with Newark Penn Station.
Should this building end up being constructed, it would be one of the largest new developments built in recent years along the Morris & Essex and Montclair-Boonton Lines, each of which already drew packed crowds of commuters prior to the COVID-19 pandemic.
Note to readers: The dates that applications are scheduled to be heard by the Newark Central Planning Board and other commissions are subject to change.