A plan to replace a privately owned Downtown Newark parking lot with a 14-story development can now move forward.
The Newark Central Planning Board memorialized its vote to approve the application regarding the project at 81-93 Orange Street during its meeting on January 3, according to a notice of the decision.
As Jersey Digs first reported in November, this proposal by Maryland-based 81-93 Orange Street Investments, LLC is being referred to as "The Portnow" and calls for bringing 350 residential units, 8,513 square feet of retail space, two club rooms, a pool, and 181 parking spaces to the site across from Newark Broad Street Station.
The board imposed a number of conditions in connection with granting preliminary and final site plan approval, the notice says.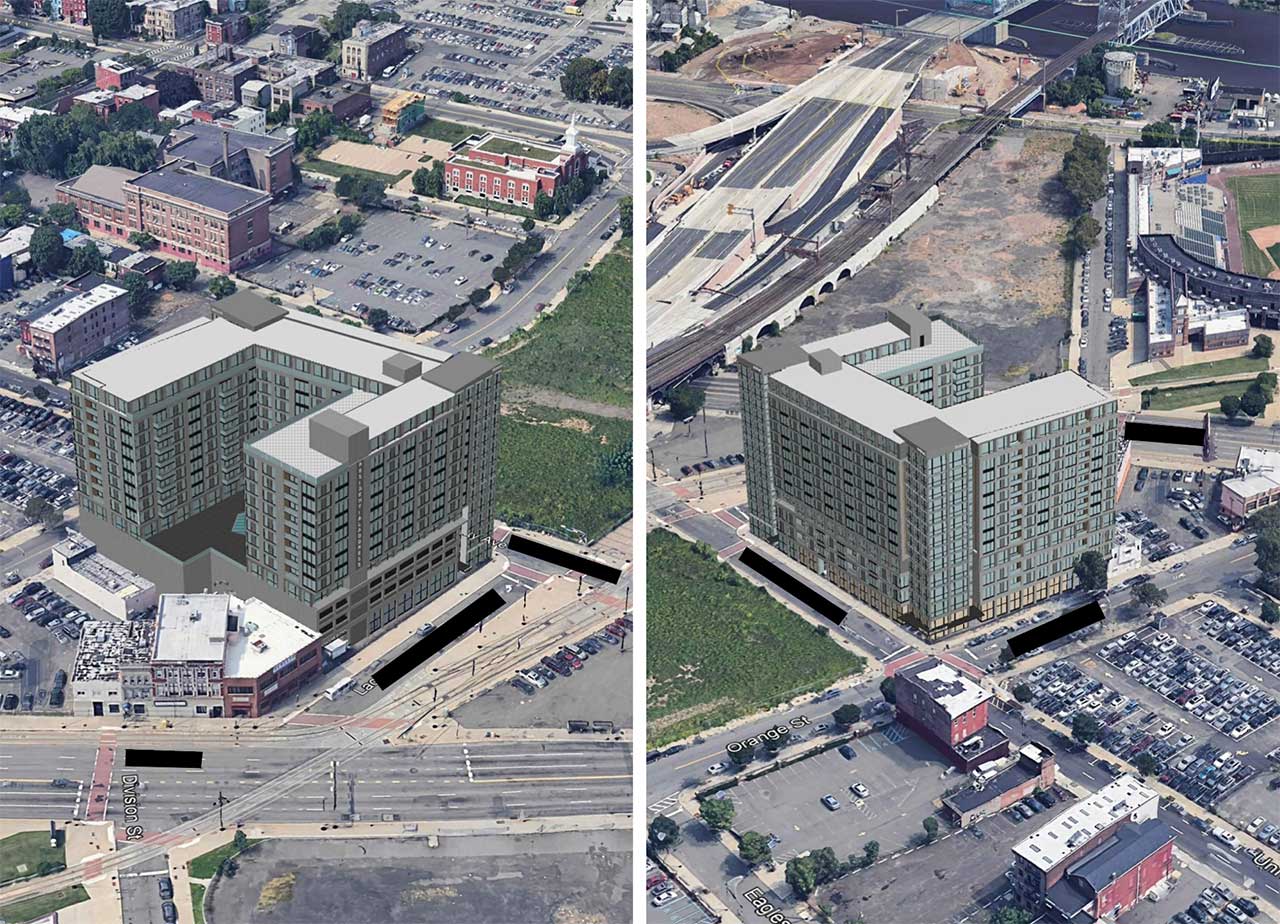 For instance, the developer must "work with local arts groups regarding proposed murals for the project," "revise the plans to depict bicycle storage spaces for tenant use in the service area," and "revise the plans to provide a minimum of 6 electric vehicle charging spaces."
The Portnow is one of a number of projects in store near Downtown Newark's second-busiest train station. The largest of these developments, CitiSquare, was also recently approved while a tax abatement plans were previously announced for a 299-unit project across the tracks in Lower Broadway.