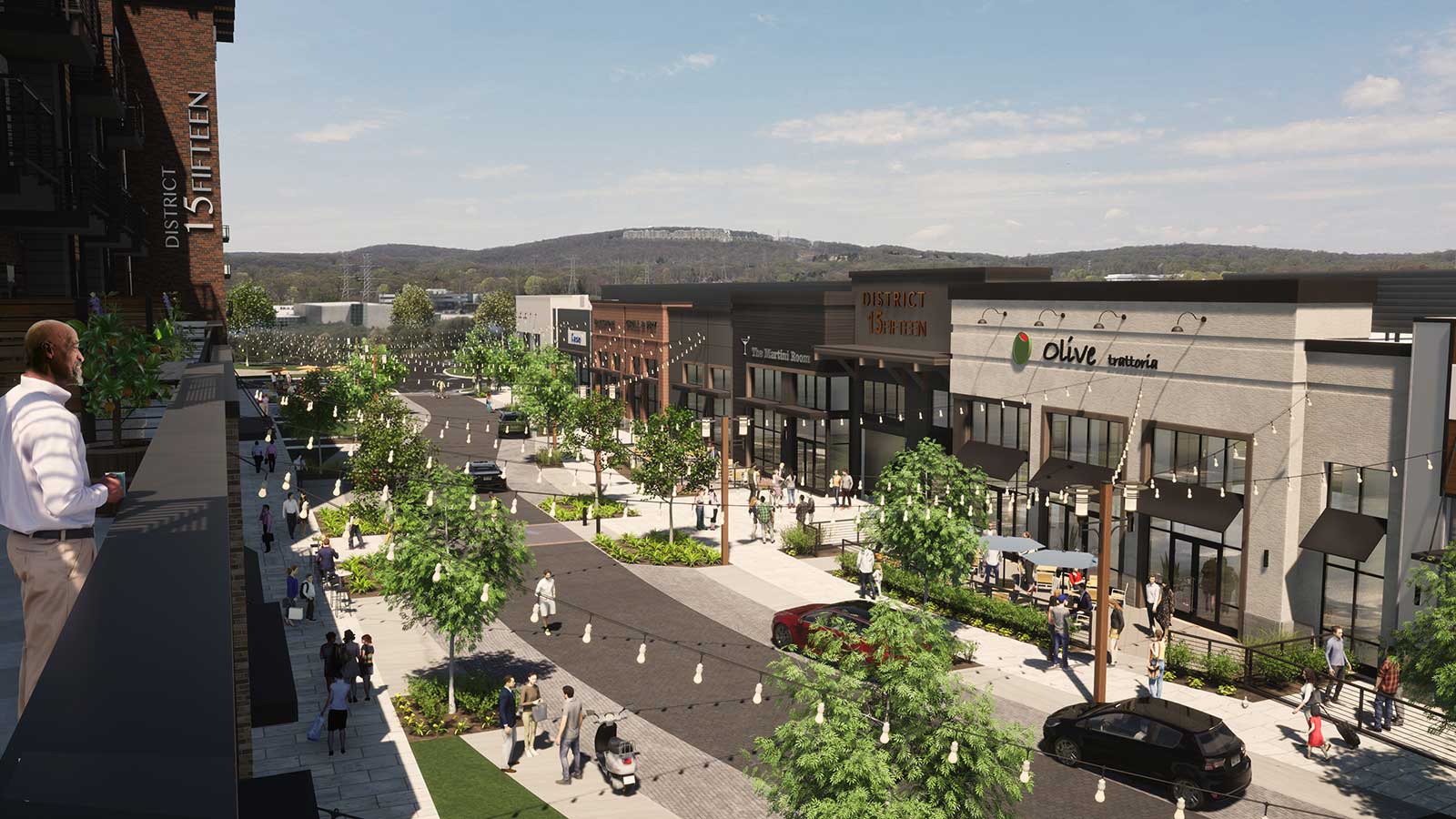 Work has begun to transform the site of a former Parsippany, Morris County office building into a mixed-use development set to span three buildings and will include large retail and dining components.
A joint venture of Stanbery Development Group, Claremont Development, and PCCP LLC has broken ground on a project called The District at 15fifteen. Jersey Digs first reported on the project way back in 2018, which will soon be rising at 1515 Route 10 in Parsippany at the former offices of Intel.
The District at 15fifteen will consist of 498 residential units inside a streetscape-style complex sporting year-round programming such as farmer's markets, music in the park, food trucks, and family movie nights. 42 of the units will be designated as affordable housing along with 49 residences that will be age-restricted for residents 55 and over.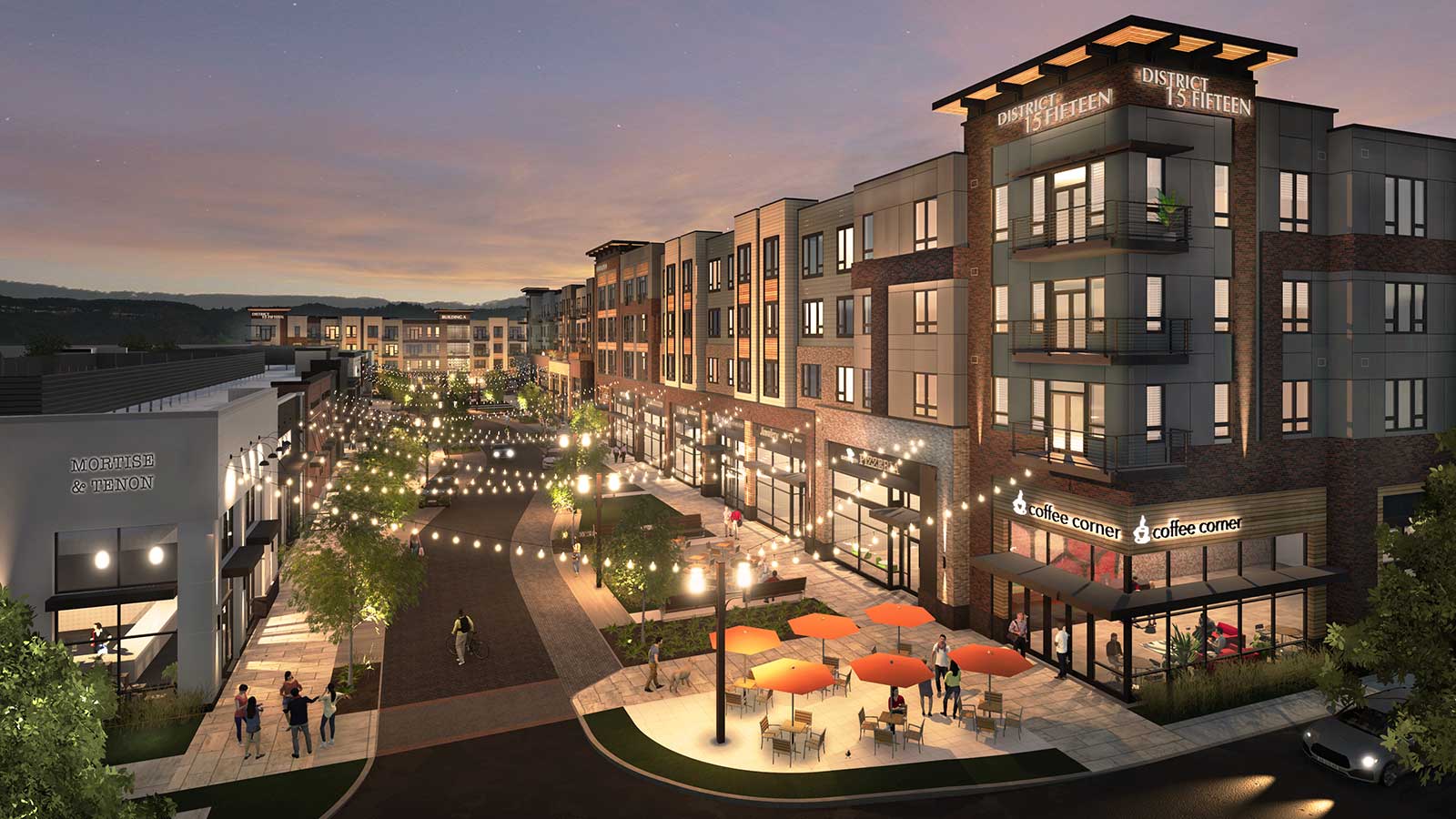 The undertaking will additionally feature approximately 60,000 square feet of high-end retailers, full and quick-service restaurants, boutique fitness, and specialty services.
"By bringing new job, commercial, and housing opportunities to Parsippany, this exciting project takes a stagnant property and creates unique and vibrant possibilities that are part of the fabric making Parsippany one of the best places to live, work, and play in New Jersey," said Mayor James R. Barberio during the groundbreaking.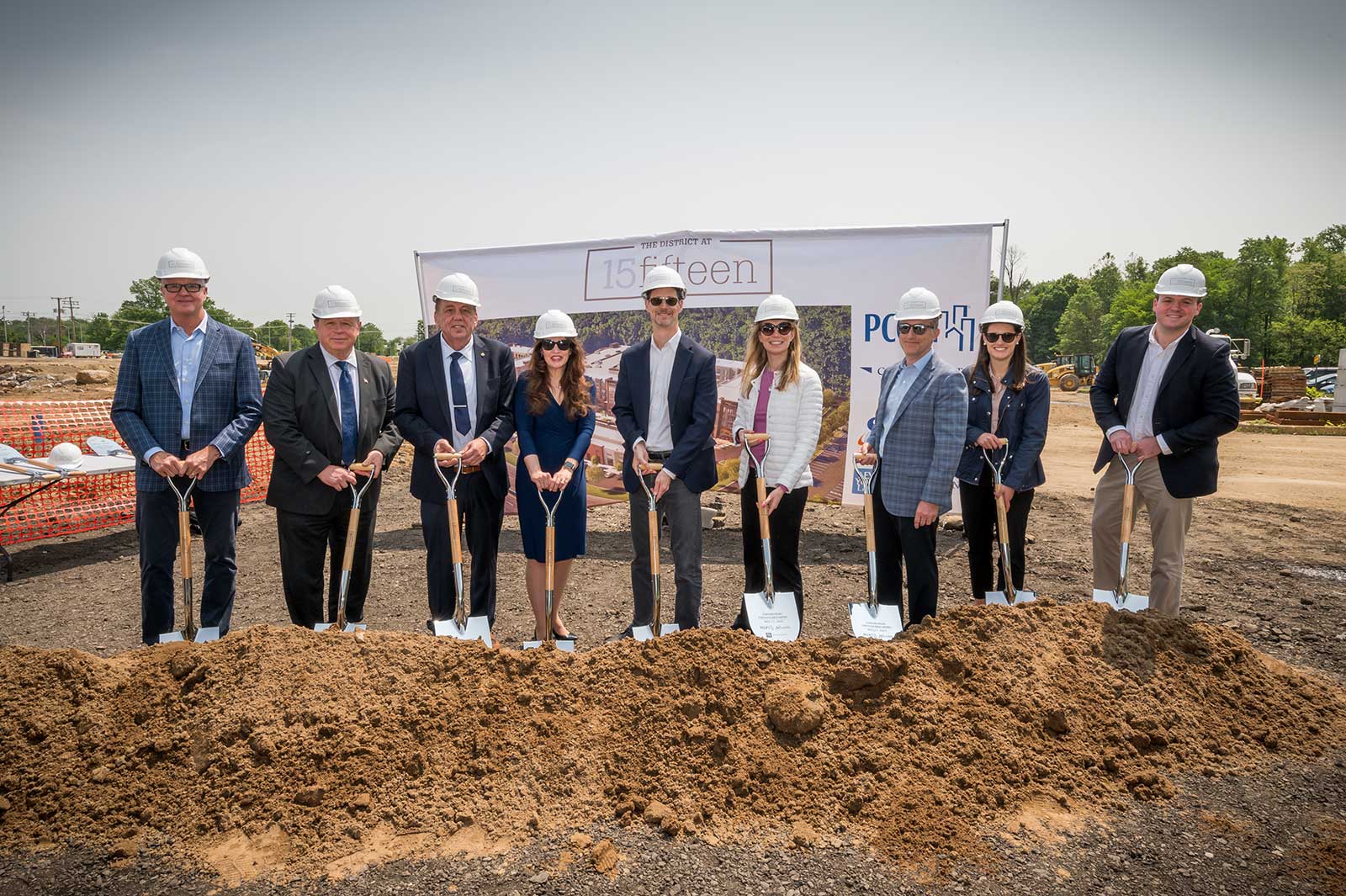 Phase one of 15fifteen will consist of a four-story building with two exterior courtyards, while phase two will rise five-stories and include an 853-space parking deck with one exterior courtyard. The development will also sport an additional 209 surface parking spaces.
Future residents will enjoy access to a full suite of resort-style amenities including a fitness center, yoga studio, pool, lounge area, conference center, co-working options, and dog spa.
The "pedestrian first" town center design of The District at 15fifteen aims to provide access for vehicles as well as pedestrian crosswalks that create a livable and walkable design. The District at 15fifteen worked with the New Jersey Department of Transportation to complete roadway improvements that will enhance vehicular circulation to both Route 10 as well as provide a tie-in to the Dryden Way jug handle.
The development hopes to take advantage of thousands of workers whose headquarters and offices can be found in the area. Major employees in the vicinity include Wyndham Worldwide, Avis/Budget Group, Tiffany & Co. and Zoetis, among others.
"As young working professionals continue to seek accommodations in nearby urban centers, suburban-based companies have been challenged with attracting and retaining a talented workforce," said Maximilian Dorne, Partner at Claremont Development. "The District at 15fifteen will provide the amenities and modern living options millennials crave and serve as a significant tool for attracting and retaining a qualified pool of employees and employers in Parsippany and the surrounding area."
The developers expect the first move-ins for phase one of the project sometime in 2024, while the retail and restaurant portions are slated for completion during fall 2025.