Three properties owned by the City of Newark in the West Ward could be sold for $140,400 to a developer so that a mixed-use project can be constructed.
A developer recently bought 503 South Orange Avenue in Newark and was recently approved to buy neighboring 505 South Orange Avenue. Now, the company is seeking to construct a four-story mixed-use building on the premises.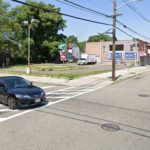 New residential buildings could be coming to Chancellor Avenue in the South Ward of Newark and Sanford Avenue in the West Ward of the city.