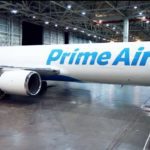 Amazon will be renovating two existing industrial structures along the perimeter of Newark Liberty International Airport.
The oldest portion of Newark Airport is set to be replaced with a new one-million-square-foot facility slated to open next year.
After almost five years rehabilitating a nearby ventilation tower, the Port Authority has unveiled a 10,000-square foot waterfront greenspace that includes enhanced lighting, benches, and landscaping.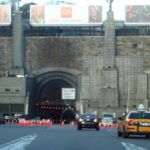 The Port Authority is looking to install automated vehicle technologies in the Lincoln Tunnel's Exclusive Bus Lane.
With a price tag of over $1.3 Billion, The Navigational Clearance Project is one of the largest public works projects in the NYC metro area. Known locally as the Bayonne Bridge raising, the project hasn't garnered the attention that it deserves.