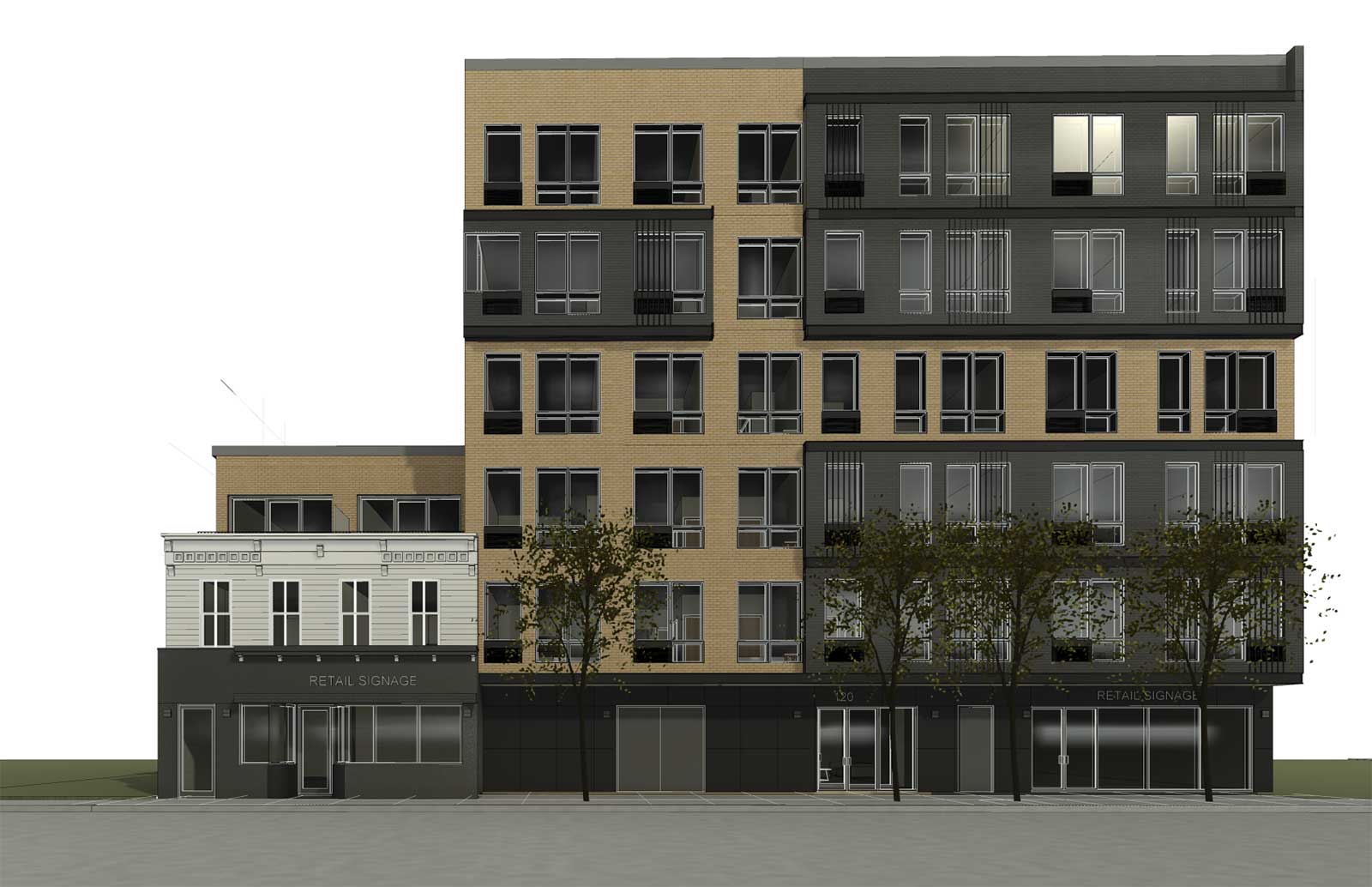 The green light has been given to bring a new mixed-use project to Jersey City's Jackson Hill neighborhood that will preserve and expand a historic structure while filling in a gap along the corridor.
During their March 7 meeting, Jersey City's planning board approved a development at 120 Monticello Avenue. The company behind the endeavor is registered out of an address on West Side Avenue and plans for the parcel have been drawn up by GRO Architects.

The official addresses of the project are 118-124 Monticello Avenue and the current structure at 124 Monticello will be maintained while the remainder of the properties will be demolished. The decision was made based on quirky split zoning in the area, as 124 Monticello falls within a historic zone while the other parcels do not.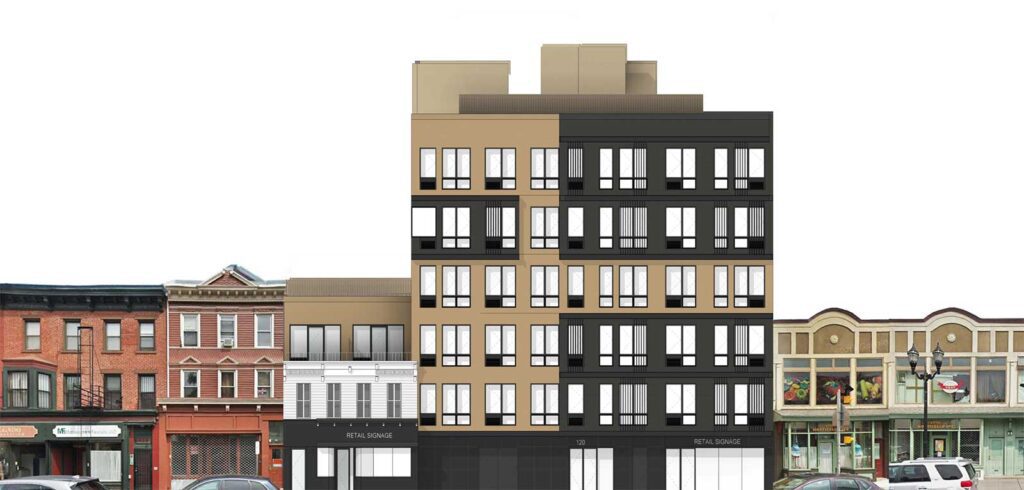 The historic portion will add a floor to rise three stories, while the new portion will top out at six floors and 65 feet. The street level is set to include two retail spaces separated by the development's lobby, with one in the historic structure set to span 1,052 square feet and the new portion including a 2,224 square foot storefront.
46 units are featured in the elevator building, with the residences skewing smaller. 29 studios, 15 one-bedrooms, and two two-bedroom units will be featured at the building, with one unit to be set aside as workforce housing.
No parking for cars is included in the project but 30 indoor spots for bicycles are part of the ground floor plan. Amenities at the development include a gym, multi-purpose room, a 460 square foot common roof deck on the historic portion, and a 1,150 square foot roof deck with green roof at the building's apex.
120 Monticello Avenue will be utilizing tan and dark grey brick with metal panel components on the exterior. The development, which does not yet have a groundbreaking date, was granted a single variance from the board related to the design of the roof appurtenances.