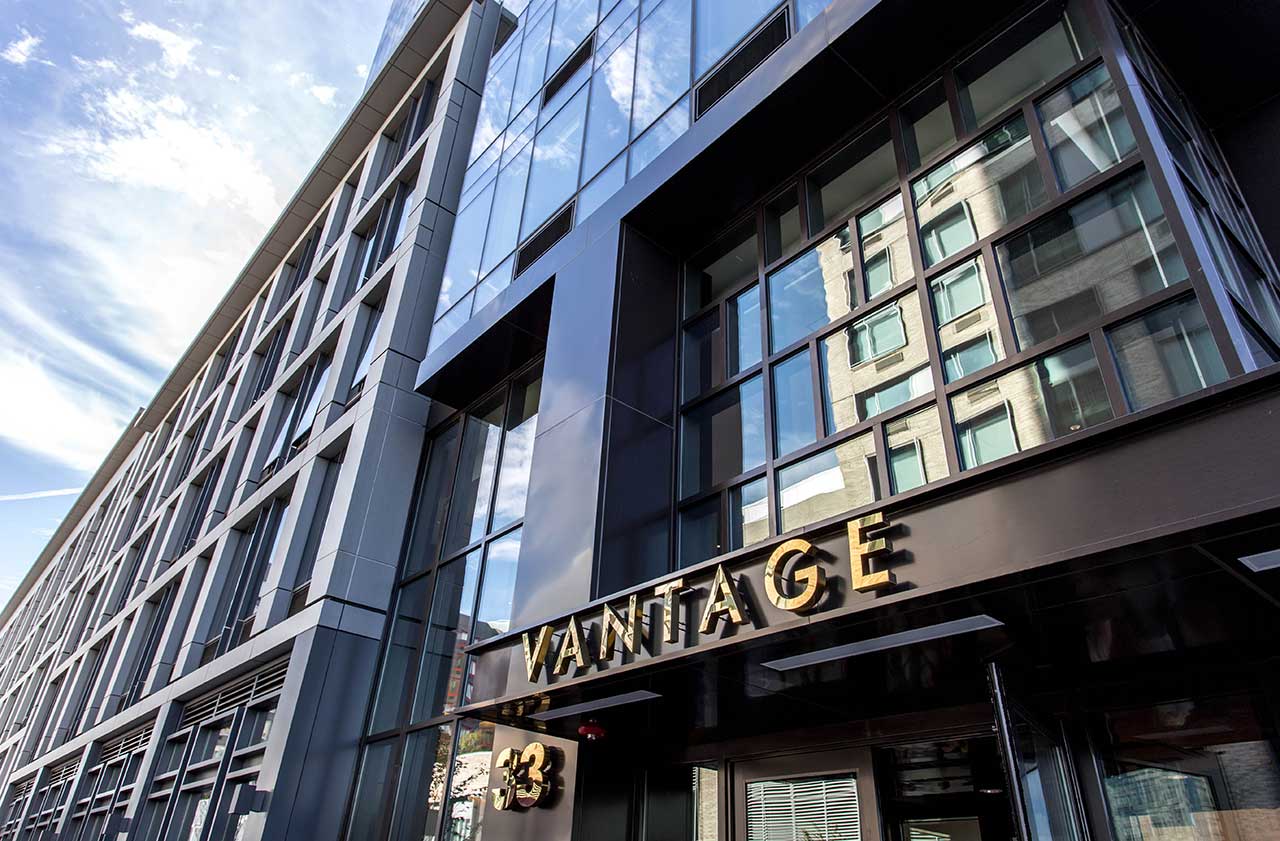 Vantage, the 45-story luxury rental building on Jersey City's Hudson River waterfront, has officially unveiled a world-class collection of indoor and outdoor amenities. The resort-style spaces complement the luxe city living at Vantage, creating a truly dynamic experience for residents.
Renting at Vantage offers an extremely convenient location coupled with large layouts, high-end finishes, and breathtaking views of the Statue of Liberty, Liberty Harbor Marina, and the Manhattan skyline. Now with an amenity package to match, tenants can enjoy so much more for less when compared to Manhattan.
The perks are noticeable immediately upon entering at 33 Park View Avenue. The marble lobby is attended 24/7, offering white glove service complete with package storage for your deliveries and a coffee bar where you can grab a cup for your morning commute. Indoor parking is also available.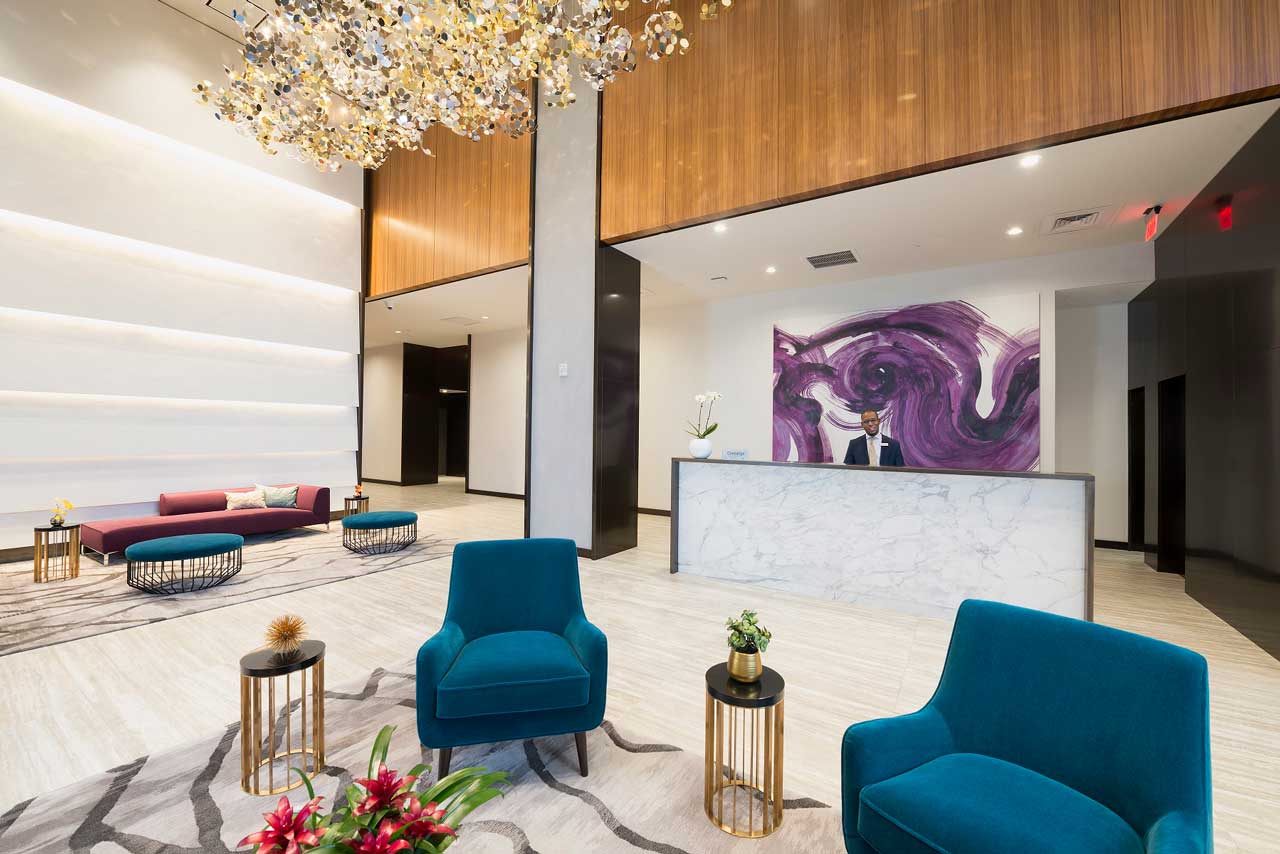 On the sixth floor is a unique assortment of indoor and outdoor amenities, the most impressive of which is the full-size outdoor basketball court overlooking Liberty Harbor. Also on the sixth floor deck is a zero-entry swimming pool, meaning it gradually gets deeper; it's like entering the ocean from the beach. Plenty of seating, a lounge, and a grassy landscaped area are all here to enjoy as well.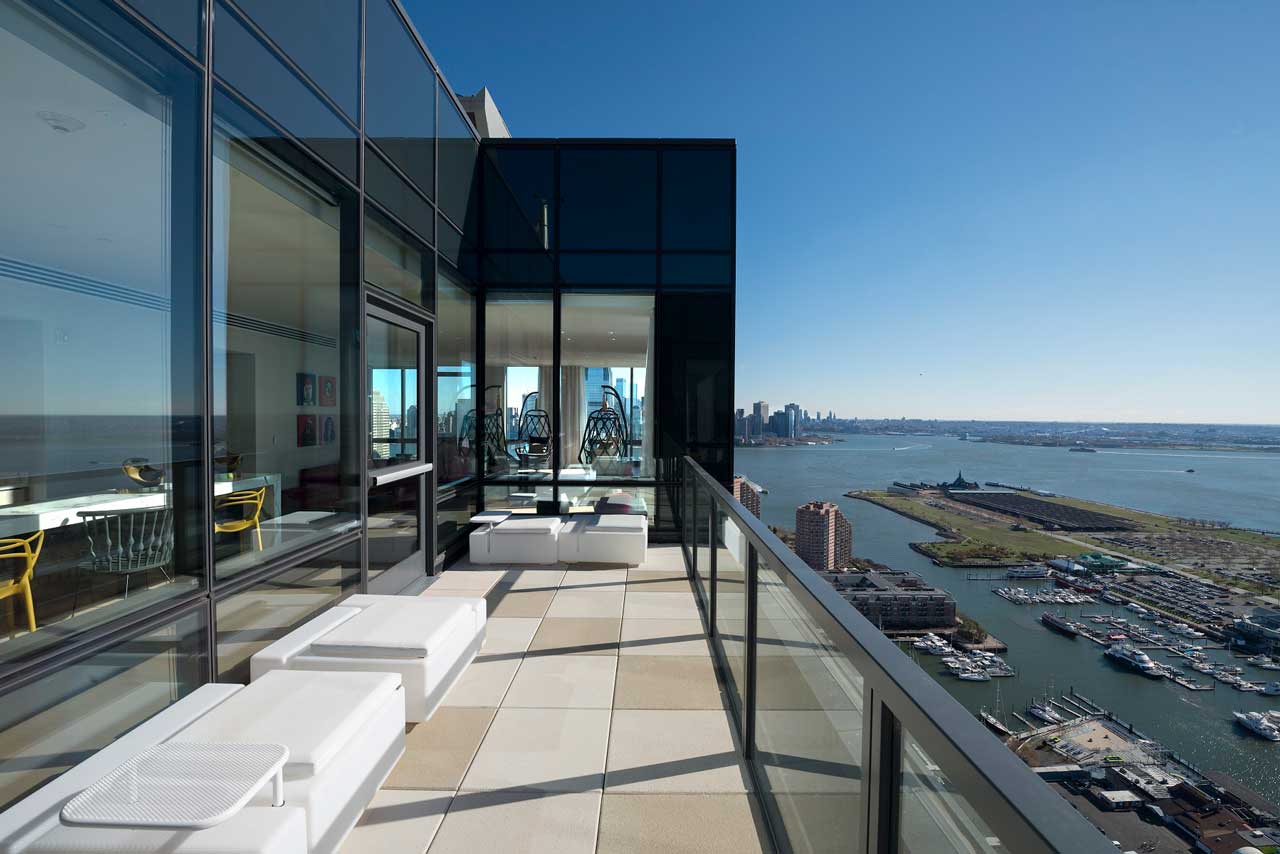 The state-of-the-art health club is fully equipped and includes LifeFitness machines, and the light bright yoga studio is the perfect oasis for your practice.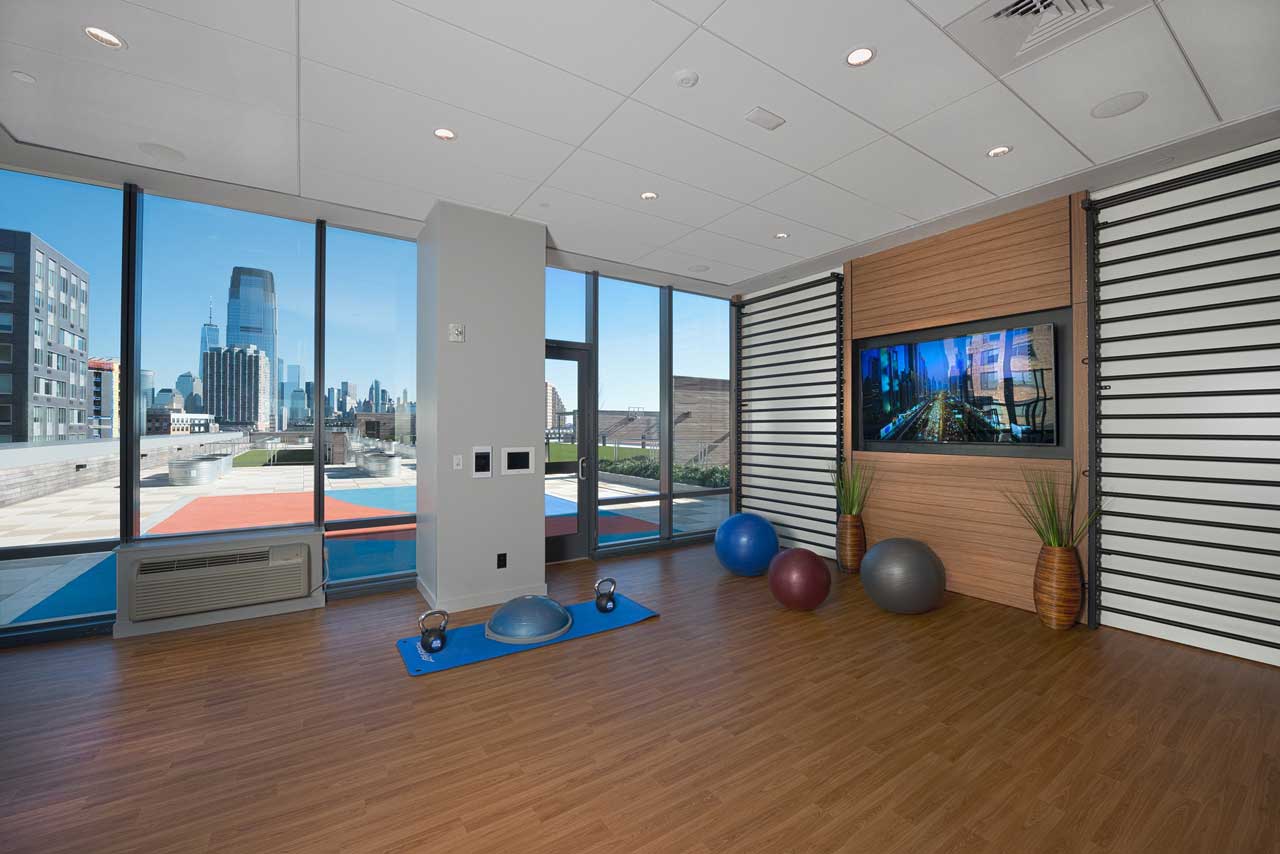 A whimsical children's playroom with an adorable decor is open to the little ones, and for the adults, there is ample room for entertaining in the lounge, around the pool table, at the dining table or the bar, and in the screening room.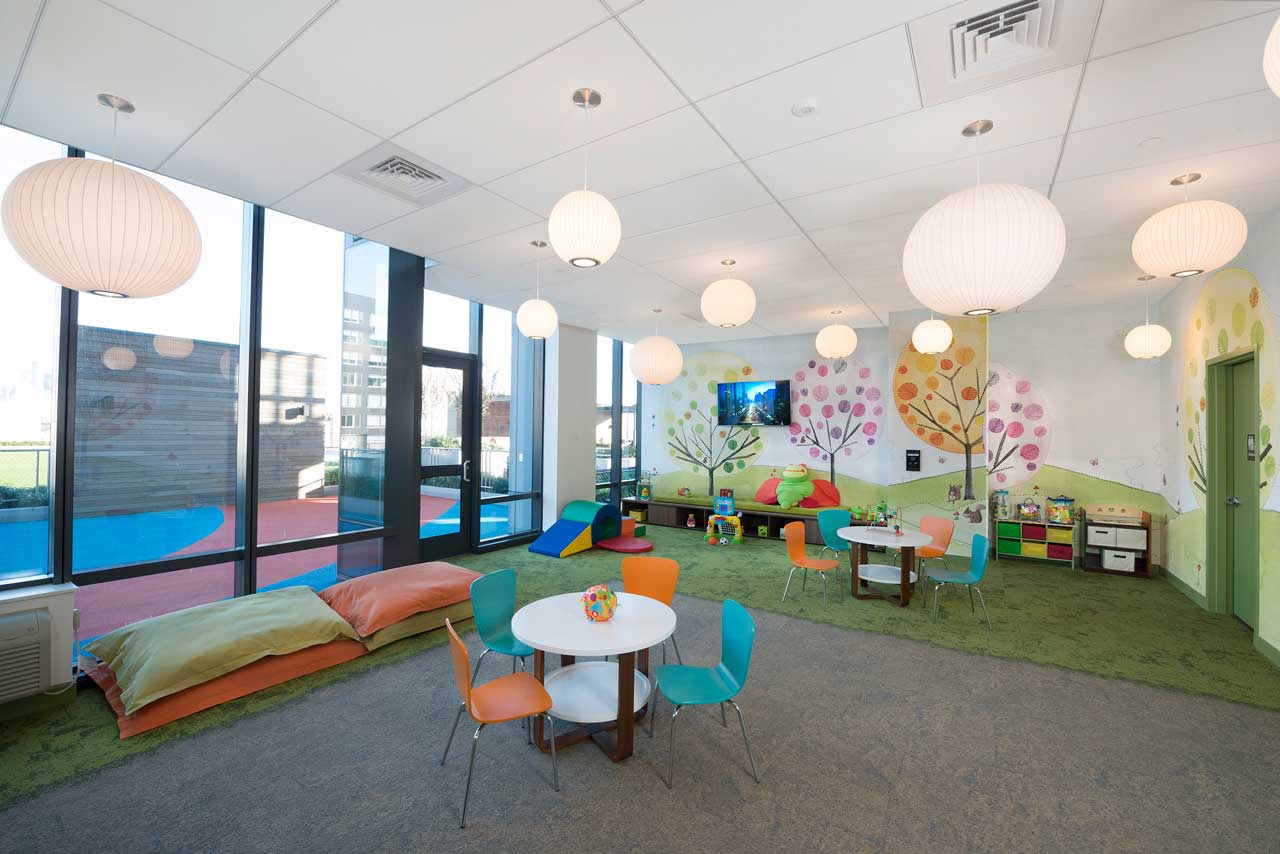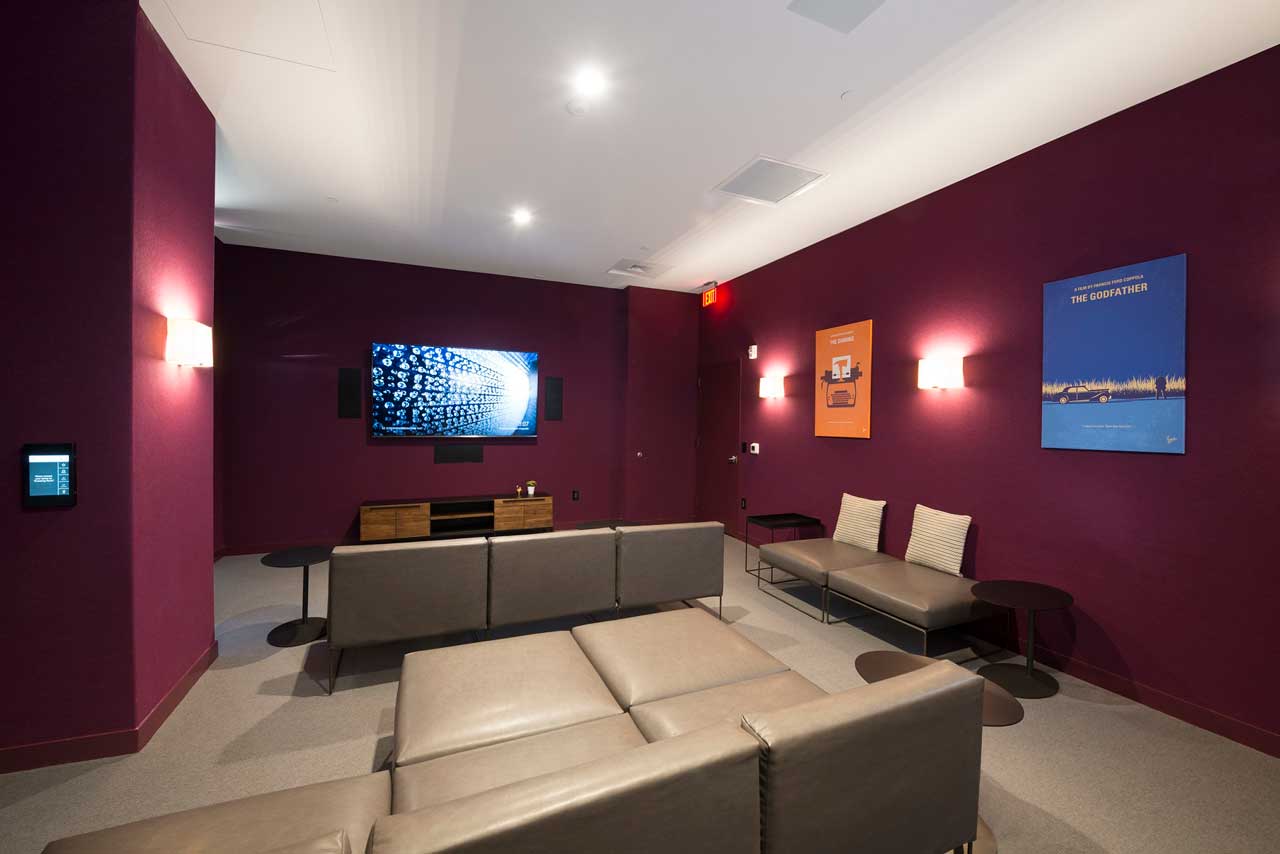 Ascend to the 45th floor Sky Lounge for sweeping views at the true height of luxury. And a TV and bar plus an outdoor terrace round out the top floor. Also available to residents is a business center and conference room.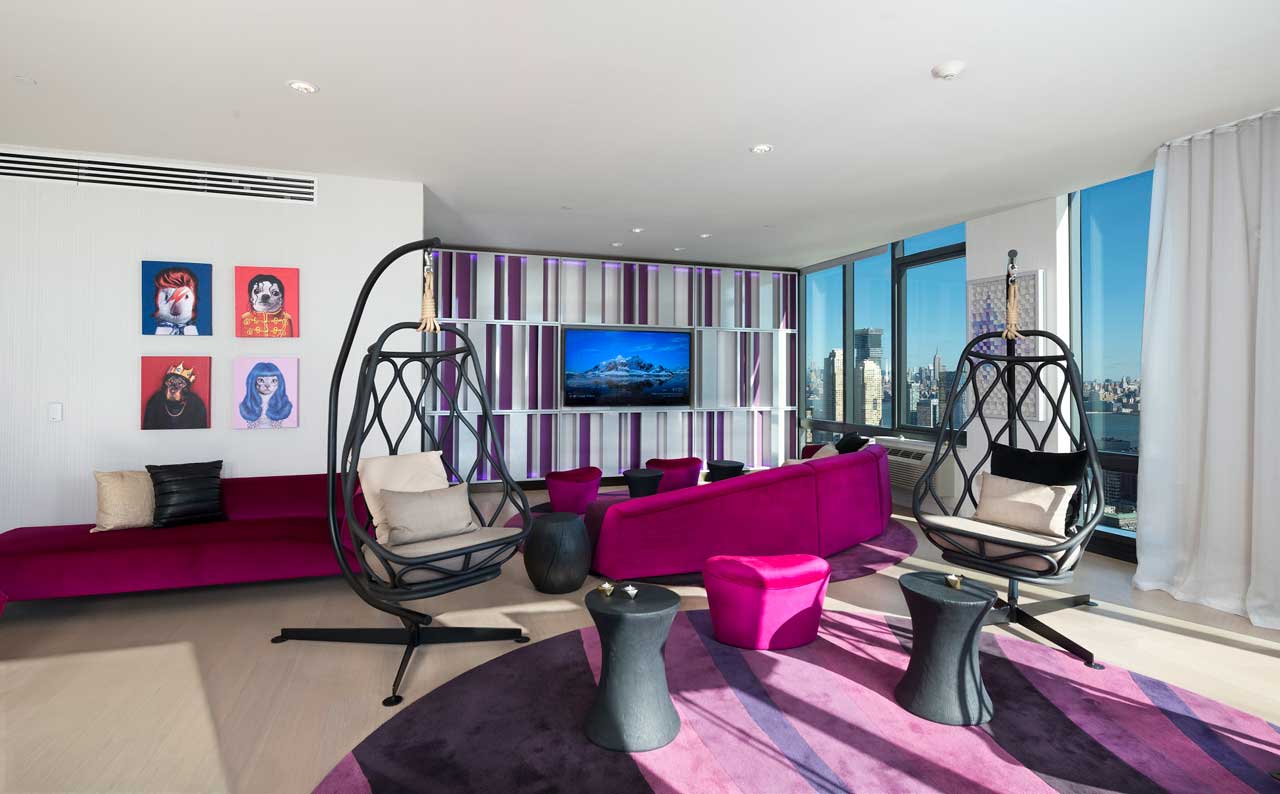 The apartments at Vantage offer generous floor plans, ranging from 550 to 1,300 sq. ft. Floor-to-ceiling windows allow residents to take full advantage of the location and views, kitchens and bathrooms feature high-end finishes, and there is a washer/dryer in every home.
Located steps from the PATH, NY Waterway Ferry, the historic Paulus Hook neighborhood, and the vibrant scene along Grove Street, Vantage is exactly where you want to be. Experience the unparalleled amenities and affordable sophistication of Jersey City's newest luxury building.
Vantage is composed of 448 units, a mix of studio, one-, and two-bedrooms, starting in the low-$2,000s and are available for immediate occupancy. Rent concessions are also being offered for a limited time.
For more information or to schedule a tour, visit VantageJC.com or call 201-333-1222.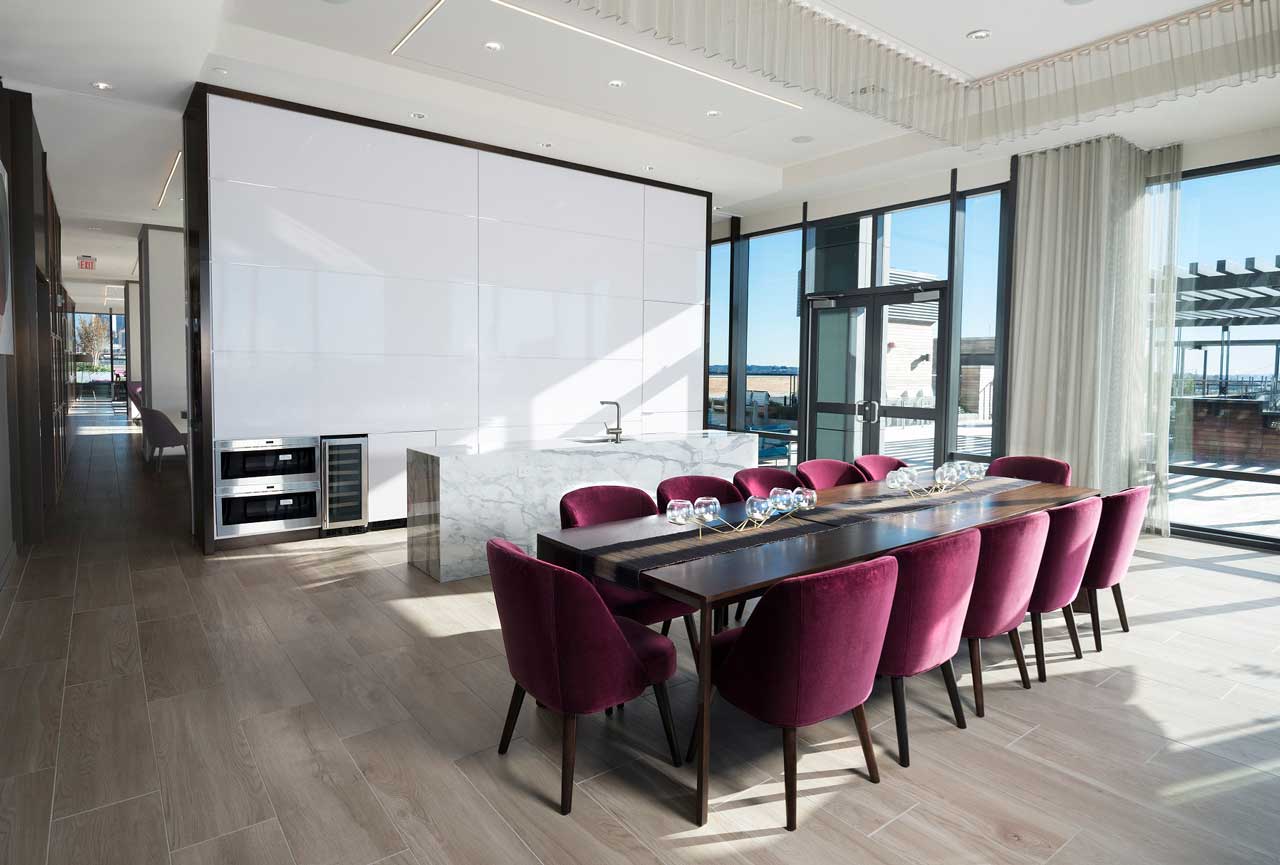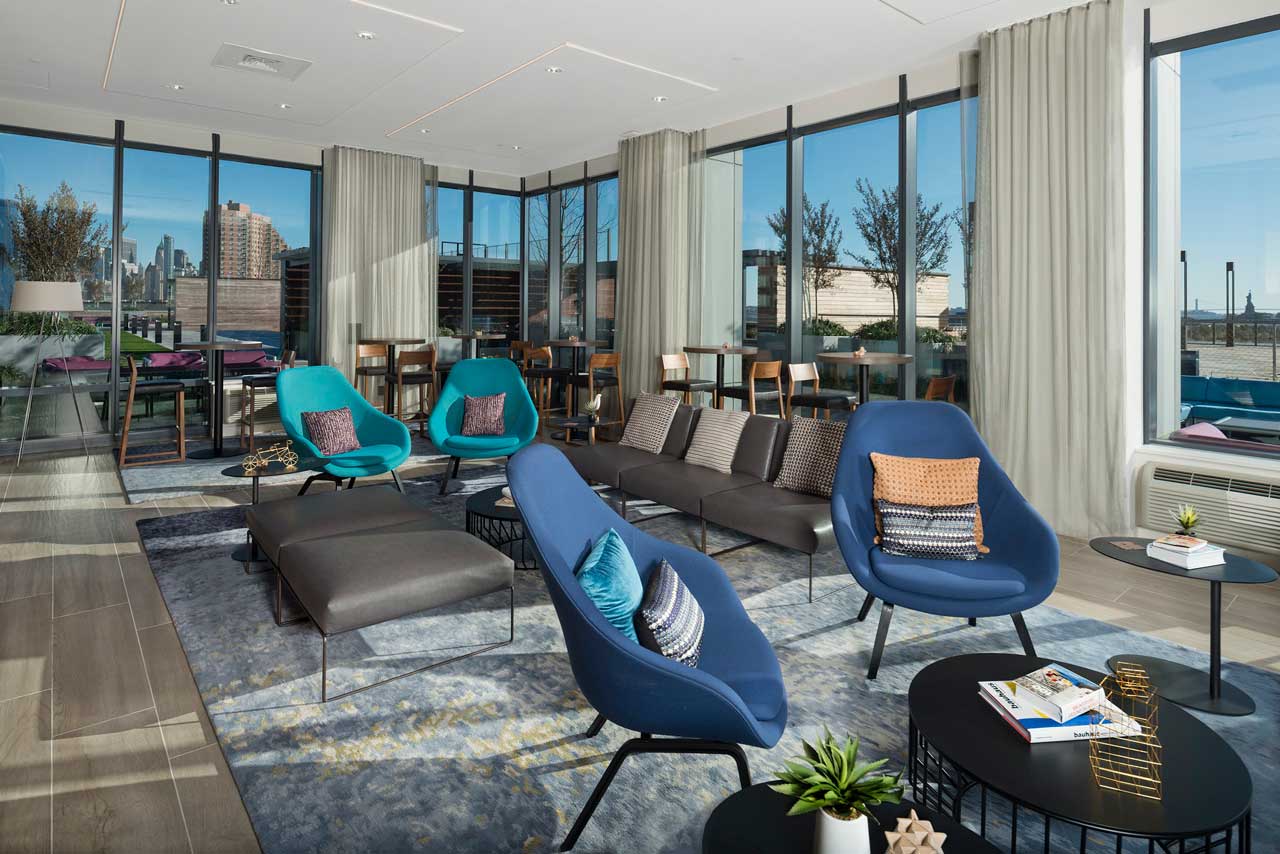 —