We recently rode the hoist up to the 79th floor of Jersey City's 99 Hudson for a first-hand look at the views from the pinnacle of New Jersey.
The 79-story luxury condominium tower in Downtown Jersey City is still under construction but closed the first quarter with market-leading sales.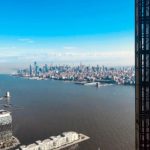 The deal may just be a Jersey City record for an unfinished apartment.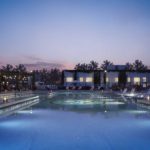 The tallest building in New Jersey is not only changing the skyline but changing the way you live.
Proximity to public transportation and hotel-inspired services make 99 Hudson an easy lifestyle choice.
Developers behind New Jersey's new tallest building released drone footage showing off the new vantage point.
Jersey City's newest residential development, 99 Hudson, has topped out, elevating JC living to new heights – quite literally.
Experience never-before-seen views of Manhattan and Jersey City, an exquisite set of amenities, and elegant condominiums in New Jersey's tallest building.
Opening in 2019 but selling quickly, 99 Hudson literally takes residents to new and luxurious heights in Downtown Jersey City.
Not so long ago the global financial crisis hit Jersey City hard. The mid-2000's brought a development boom much like the one we're seeing...