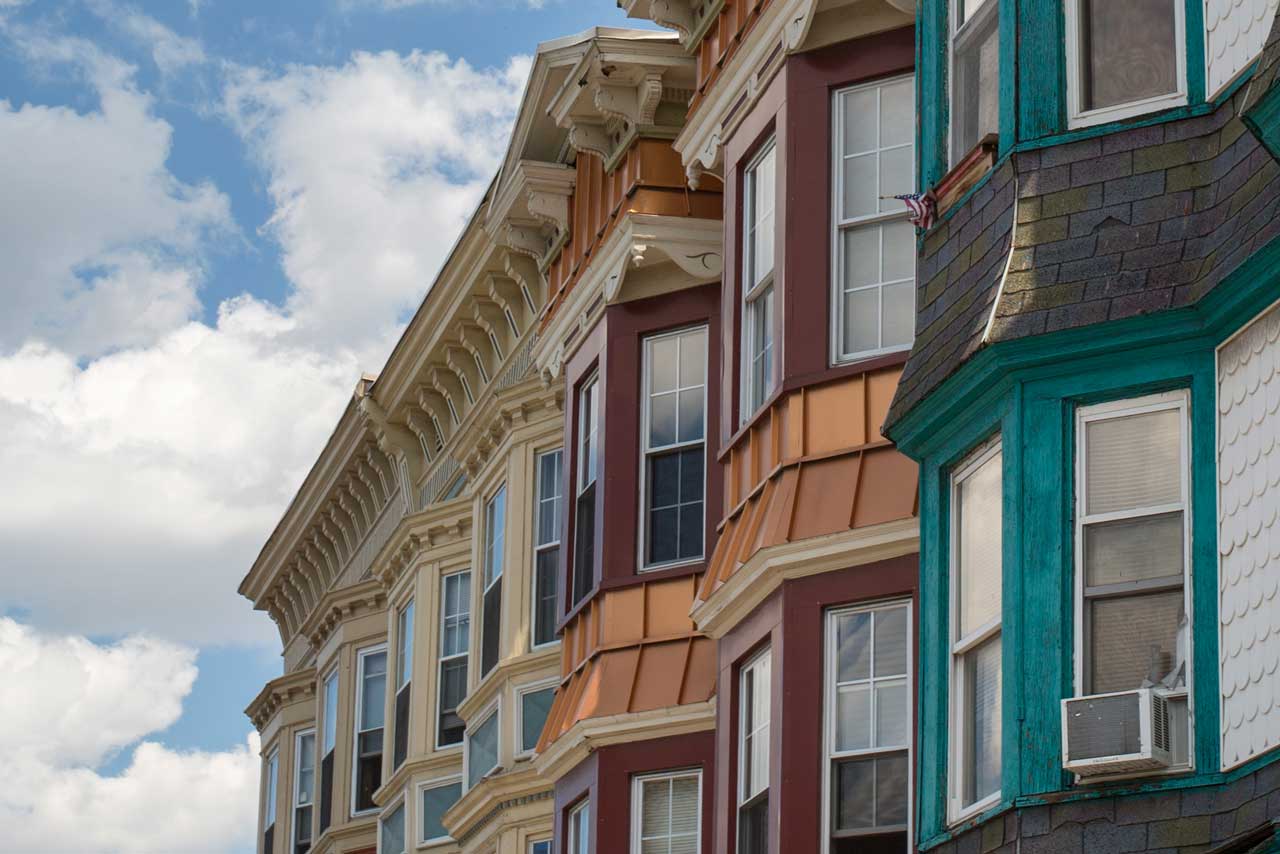 As real estate in Jersey City continues to get more expensive, residents of Chilltown's southern neighbor have started to wonder if their market is headed in a similar direction. After years of being pegged as Hudson County's emerging market, a big quarter of appreciation and brisk sales show momentum is gaining in the Peninsula City.
A report from Pure Properties released last month shows that both property values and rents are on the rise in Bayonne. In an ascent that started last year, the median sale price of a 1-4 family home in the city has increased 19% year on year, up to $417,500. Properties here are also selling more quickly than in recent memory; 1-4 family homes averaged 35 days on the market last quarter, a 40% drop from the 58 days they spent there in 2017's Q3.
While homeowners have seen a steady climb in values going back to last year, condominium prices in Bayonne appear to have finally followed suit. The average sale price of condos and co-ops surged a whopping 57% from last quarter, hitting a high of $274,000. That represents a 66% jump from 2017's third quarter, and days on market during this year's Q3 mirrors that of 1-4 family homes. Condos spent an average of 33 days on the market, a dramatic 56% decrease compared to 77 days on market this time last year.
Median rents in Bayonne have gone up a comparatively modest 7% year on year, averaging $1,600 per month. That number still represents a relative value in comparison to markets in Jersey City or Hoboken but is also an extremely encouraging sign for investors in the area.
While smaller in scale than what's happening in Jersey City, Bayonne will soon be home to some tall buildings of its own and 6,000 new apartments, either completed, under construction or approved, have come to the area since 2010. Major infrastructure projects like the raising of the Bayonne Bridge and the reconstruction of exit 14A are completed or starting to wrap up, which should eliminate some of the city's growing pains and perhaps grow its appeal.
The only possible negative for Bayonne in the report lies in total transactions that took place. There were 90 sales of 1-4 family homes in 2018's third quarter, which represents a 17% decrease compared to Q3 of 2017. On the other hand, the 24 finalized sales of condos and co-ops were no change when compared to Q3 2017.