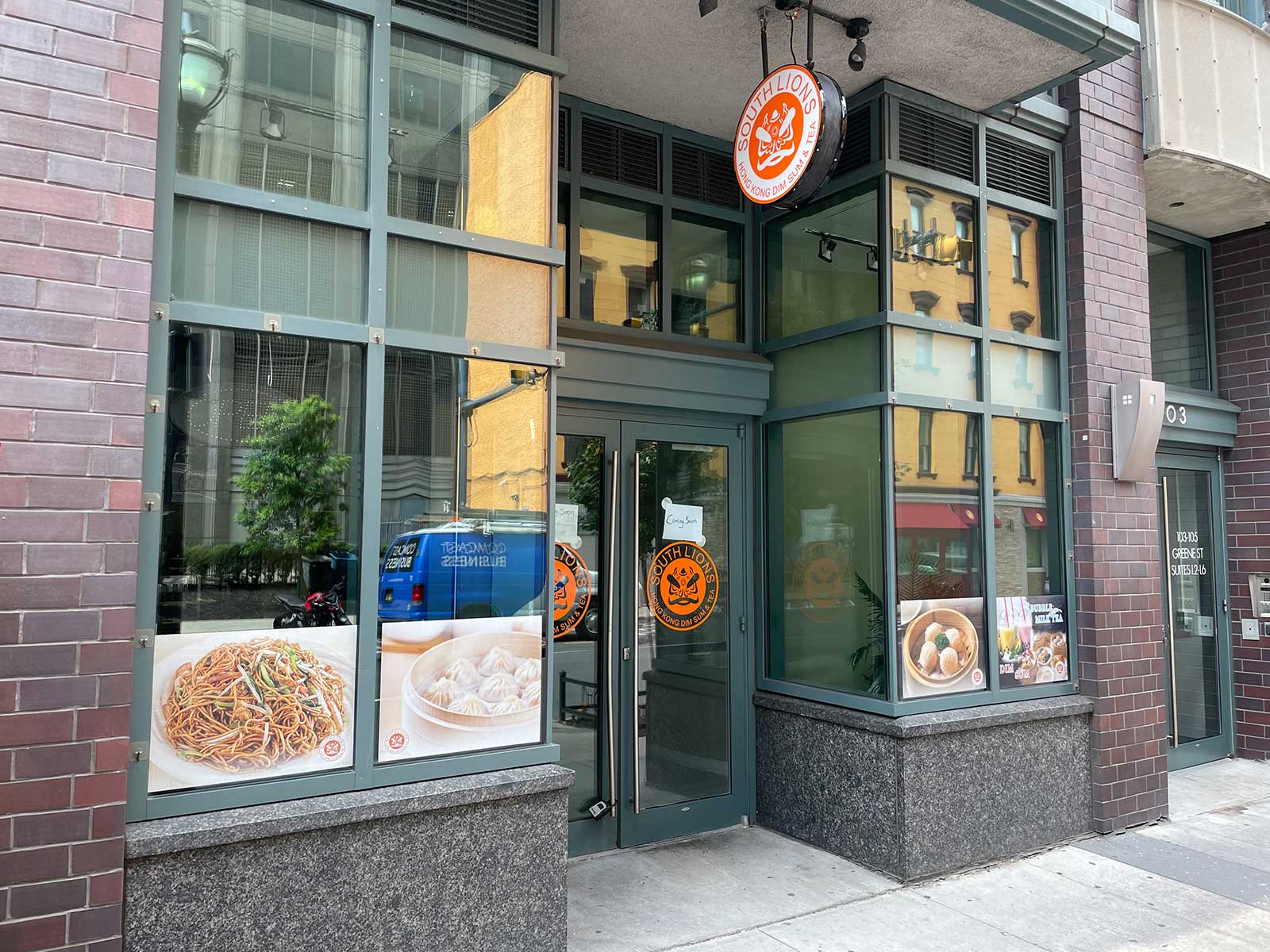 Downtown Jersey City will soon be getting a new Cantonese-style dining option as South Lions is slated to expand into Exchange Place during the coming weeks.
The restaurant, owned and operated by Andy Chen, started in Morris County before relocating to Hoboken's Washington Street about two years ago. Their dim sum-style menu was such a hit with locals that South Lions will be opening a second location on the ground floor of 105 Greene Street in Jersey City inside space formerly occupied by Nukkad.
Originating from the Hong Kong region, the dim sum experience generally consists of a wide range of small dishes served family style. The menu at South Lions features diverse offerings like a sticky rice with preserved pork or a shrimp shumai dish, which are dumplings with a mixture of shrimp and squid.
Other distinct plates include scallion pancakes, fried shrimp balls, durian cakes, or a fried vegan bean curd roll. The restaurant's dim sum menu totals 48 dishes that include a few desserts with unique options like a baked egg custard, sesame balls, a turnip cake with pork, beef tripe, and spare rib tips with black bean.
Many of the chef's specials at South Lions are seasoned with mala, a spice that utilizes Sichuan peppercorn and chili peppers. Their mala spicy crawfish is a highlight, while a dried hot pot allows diners to choose eight ingredients for the chef to stir fry in a wok.
The restaurant also has an "Americanized" Chinese food portion of their menu for those less adventurous souls and offers a $9.95 lunch special during the afternoon. South Lions also serves many bubble milk tea varieties that include Jasmine Green, Oolong, and Taro, plus some fruit teas and even milkshakes to round out the experience.
While an exact opening date for the Jersey City outpost of South Lions has not been announced, signage just went up at the property and the restaurant's website officially mentions the Greene Street location. The business can be followed on Instagram at the handle @south_lions_dim_sum for further updates.