Sawyer Smith Residential is making it official. The most successful independently owned and operated brokerage in Jersey City is launching Sawyer Smith New Development — a division dedicated to innovative marketing tailored to each new development. Offering a comprehensive service to developers of any size project, Sawyer Smith New Development will be more than an add-on but a distinct advantage for developers from the very start.
Opened in 2012, Sawyer Smith Residential started with two agents and quickly grew organically into the high-performing team of 50 plus agents that they have today, ranked number three in total sales volume with each agent earning the most gross commission on average for three years in a row. The firm also successfully marketed the highest number of new development units in the booming neighborhood of Jersey City Heights over the last two years and holds the record for the fastest lease-up when it brought Jersey City Urby's 769 units to the market in 2017.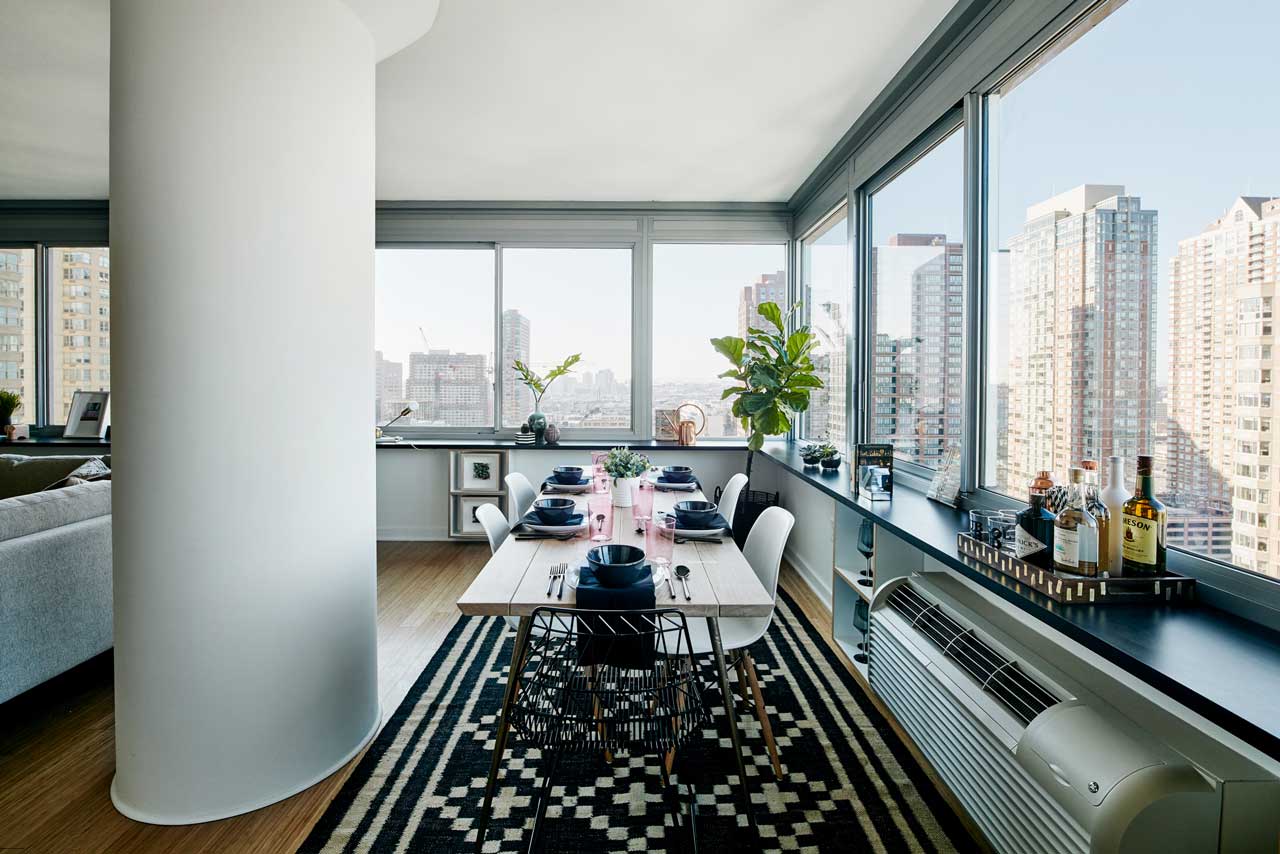 But they've been offering their marketing expertise to developers all along and despite their record-breaking numbers, Sawyer Smith thinks of selling as somewhat separate. "We're really a marketing company that sells real estate," Sawyer Smith told Jersey Digs. "Now we're expanding, clarifying what we do and pushing it out there, offering an alternative to the standard playbook." Sawyer added, "We have achieved outstanding success from our development partners over and over by thinking creatively and executing at a higher level."
Sawyer Smith Residential's boutique size and non-corporate status keep it agile, not to mention attractive to the very best talent. "We have awesome agents, an amazing support team, and internal systems that allow for more freedom to be better than our competitors," said Sawyer Smith. And to round out Sawyer Smith New Development, Sawyer has tapped top agent Megan Gülick as Partner. Megan joined Sawyer Smith Residential seven years ago and is well-known for her market expertise and unique, decidedly un-cookie-cutter, marketing approach. "Not every new development is created equal," said Megan Gülick. "Each development deserves a specifically designed marketing plan that showcases its strength." This approach has made Megan, by far, the most successful agent in Jersey City Heights and The West Side.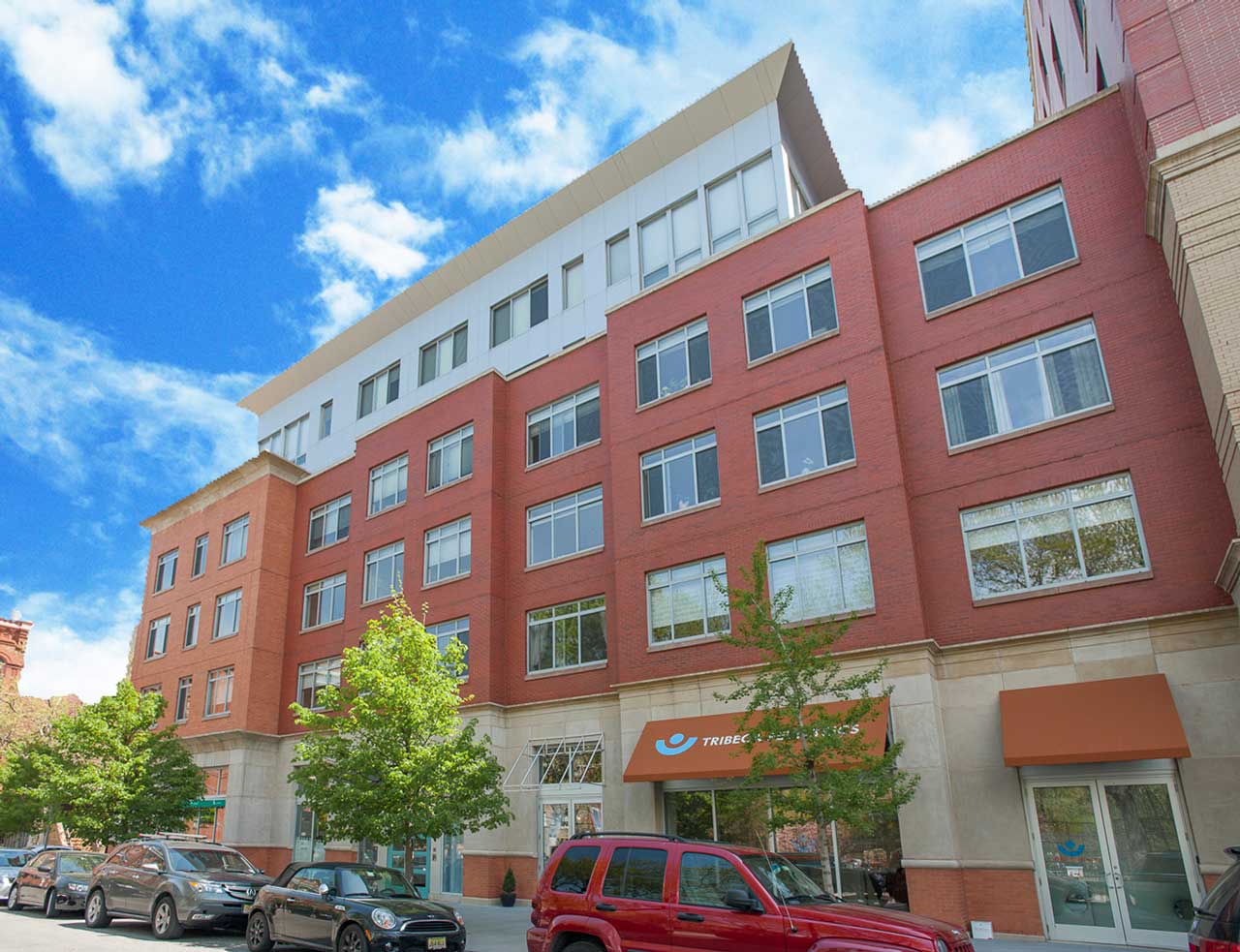 The breadth of development projects currently on the market is a showcase of Sawyer Smith Residential's depth of expertise. Quality development that reflects the market, speaks to the buyers, no matter the size, defines Sawyer Smith New Development. 125A Lincoln Street in Jersey City Heights, for example, is distinguished by chic finishes. The newly refinished, red brick, single-family home brings a rustic-farmhouse-meets-elegant-urban-luxury to market, with tremendous light and air, white oak herringbone hardwood floors, plus shiplap accents and exposed wood beams for a stunning timeless design.
"The sooner, the better," Sawyer told Jersey Digs, adding that an early and holistic approach benefits developers the most. "Each developer has a vision of how their new project will be perceived by the potential buyers and pours their heart and soul into it," Megan added. "I know this because I often work alongside the developers from day one when they identify the site."
Sawyer Smith New Development will formalize a diverse list of services which includes design, determining unit mix and amenities, branding, and a marketing plan from conception to closing. "We weave together talent — architects, designers, trades, photographers. We bring people together to assist the developer in bringing their vision to life," Sawyer told Jersey Digs. "And of course, we have the best sales people," he added.
For more information, please visit sawyersmithnd.com or reach out to Megan Gülick of Sawyer Smith Residential at 551-697-5158 or [email protected].