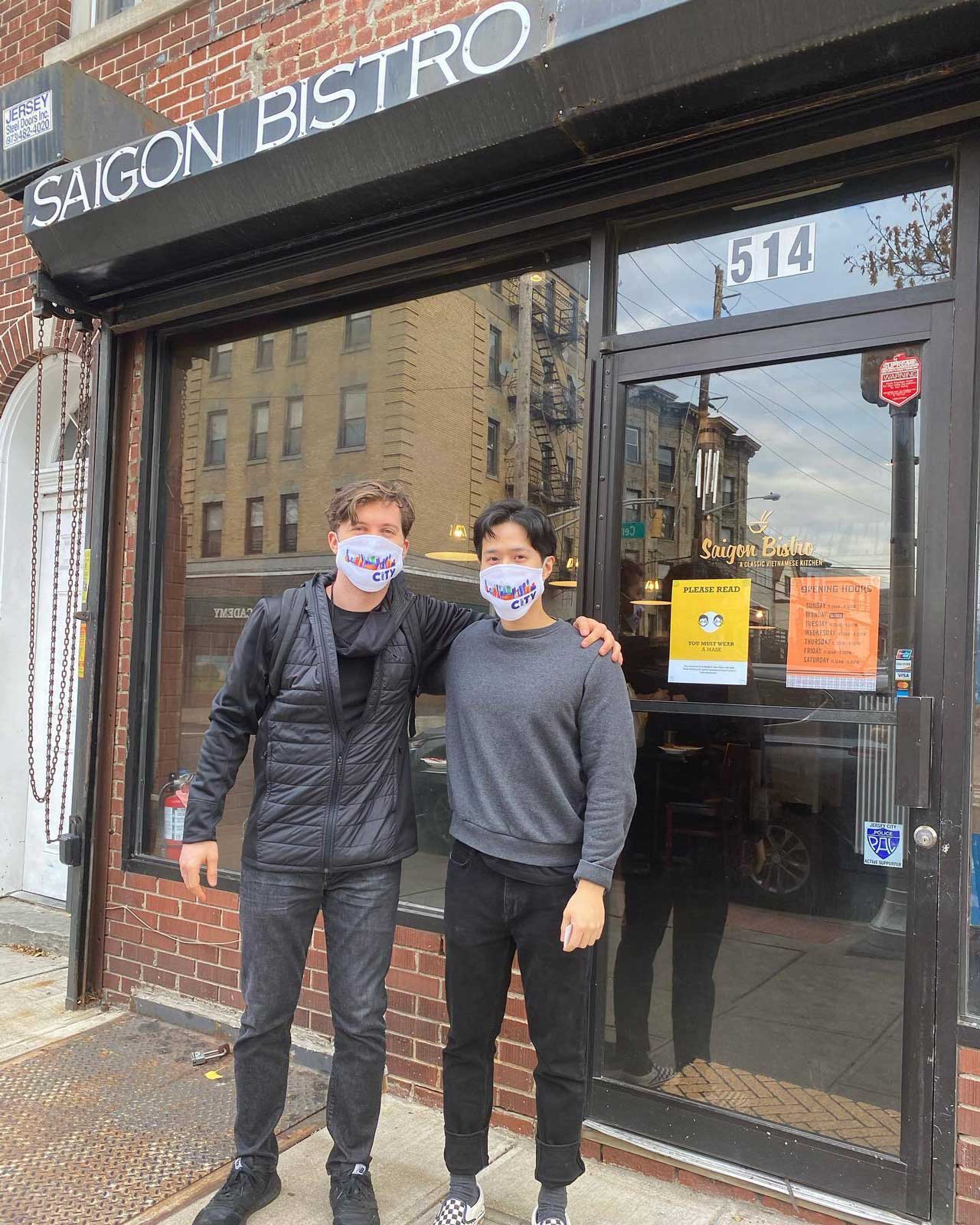 A variety of ethnic eateries have been available along Central Avenue for decades, but a recent arrival along the major retail corridor has somehow still managed to fill a culinary void in the diverse streetscape.
Late last year, Saigon Bistro opened its doors at 514 Central Avenue. Jersey City is home to several Vietnamese restaurants including New Thanh Hoai and Saigon Café, but both call Downtown home and are a bit of a hike from the community that overlooks Hoboken atop the Palisades.
Saigon Bistro gives residents of Jersey City's most northern neighborhood a more local option and they have been building a solid following since November via word of mouth and some stellar Yelp reviews. The restaurant's menu is in many ways tailor-made for the winter months as selections like spicy lemongrass noodle soup or a seafood stew featuring shrimp, squid, scallops and steamed fish balls can literally warm a soul.
Other starters at Saigon Bistro include Vietnamese spring rolls, steamed dumplings, and sugarcane shrimp, which is minced and then slathered in garlic, white pepper, and peeled sugarcane. The star at the restaurant is their pho options which consist of beef or vegetable broths with proteins that run from brisket to pork or shrimp.
Other highlights at the eatery include a Banh mi on a toasted baguette featuring liver pate, cilantro, pickled carrots, and daikon radishes. Grilled vermicelli platters including chicken, pork, spring rolls, beef, pork belly, and shrimp are available and other dishes like curry noodles and Pad thai round out the menu.
Saigon Café is closed on Mondays but operates Tuesday through Sunday from 11:30 a.m. to 9:00 p.m. They are currently open for indoor dining at 25% capacity in their cozy space and offer pick-up and delivery services through their website.