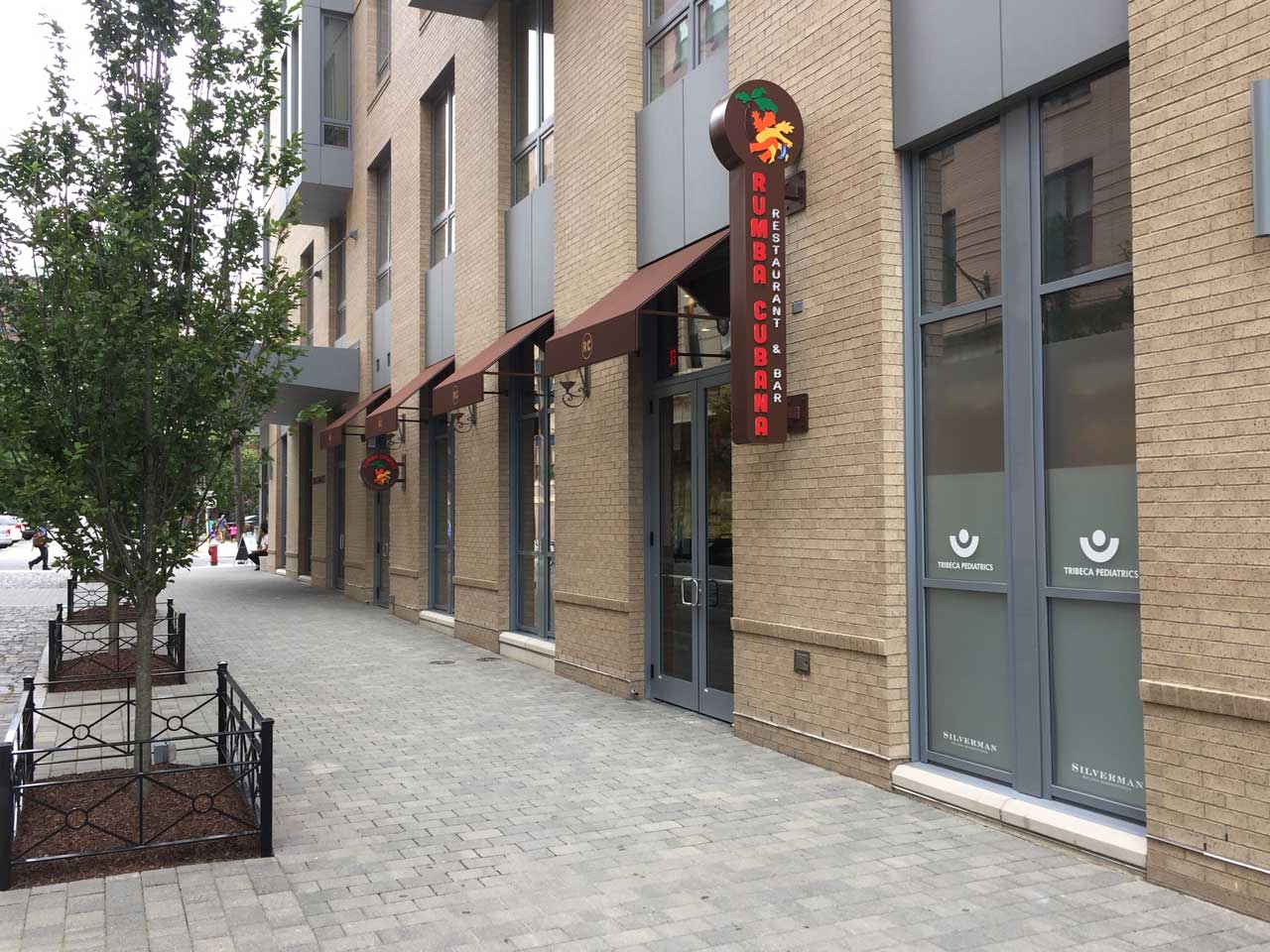 A fresh dining experience courtesy of a husband-and-wife team has officially opened in Downtown Jersey City, and patrons can look forward to an extensive menu complemented by a diverse cocktail list in a cozy environment.
Rumba Cubana just opened last week at 237 Pavonia Avenue in the Park Francis development, with an entrance on the cobblestone side of the building. The restaurant is owned by Alan and Nairelys Lopez, who both grew up in the small Cuban city of Chambas in the northern part of Ciego de Avila. The couple arrived in the U.S. back in 2000 and opened Heights staple Rumba's Café four years later.
The duo aspired to open a full-service Cuban restaurant and did so in 2009, opening Rumba Cubana in North Bergen at 75th Street and Broadway. A move to Guttenberg along Boulevard East and another outpost opening in Clifton followed before it was announced last year that the restaurant was Jersey City-bound.
The just-opened space evokes Cuba right from the start, with various artwork inspired by the country adorning the walls. The eatery has a separate bar section. and dining areas with booths are adorned with hanging lamp lights and palm trees in a nod to Alan and Nairelys' homeland.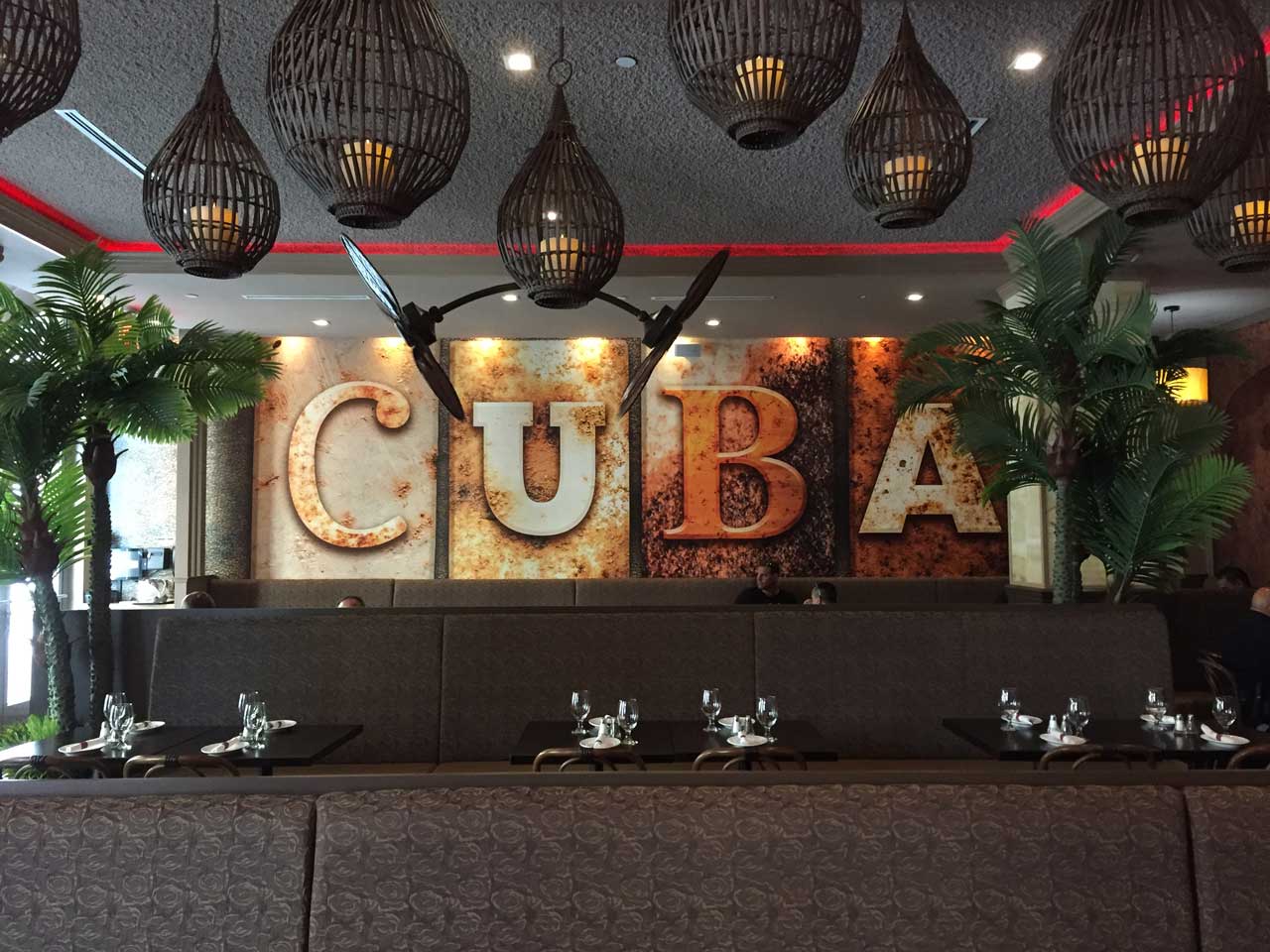 The restaurant's menu includes several different styles of eating; tapas like empanadas, tostones rellenos (which are plantain cups stuffed with various meats), and fish ceviche are just a few of the options for those looking for lighter fare. Rumba Cubana also features several soup and salad choices and Cuban-style sandwiches that cost as little as $4.95, making the eatery wallet friendly for those popping in for a quick bite.
Caribbean influence is felt on the menu by way of mofongos, which consist of a tight ball of mashed plantains filled with proteins like beef, shrimp, chicken, ropa vieja, or fried pork skin. Beef highlights from the entrée menu include a Churrasco Rumbero skirt steak with Chimichurri sauce, or a Bistec Empanizado, which is a top-round steak that's seasoned, lightly breaded, and fried.
Rumba Cubana serves several chicken, pork, and seafood options that include classics like arroz con pollo and a paella dish. The restaurant also features rotating lunch specials, with five or six different options per day.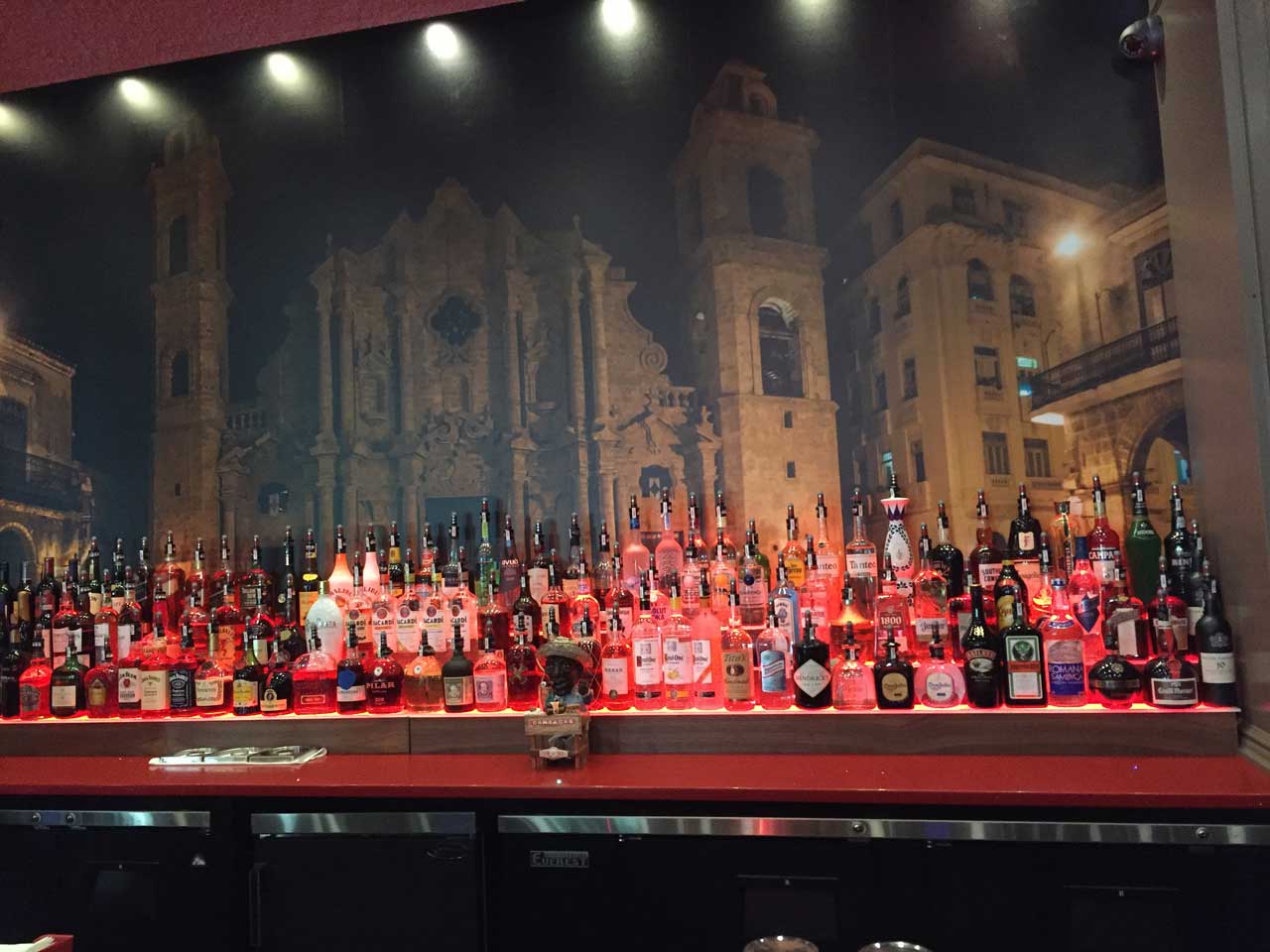 Libations-wise, the fully liquor licensed restaurant features many Latin-inspired drinks like the obligatory Cuba Libre, several varieties of mojitos, and sangria, plus some wine and beer options. Rumba Cubana's Jersey City location is open for lunch and dinner now from 11 a.m. to 10 p.m., and the restaurant has plans to expand into the Bergen county town of Rochelle Park very soon.