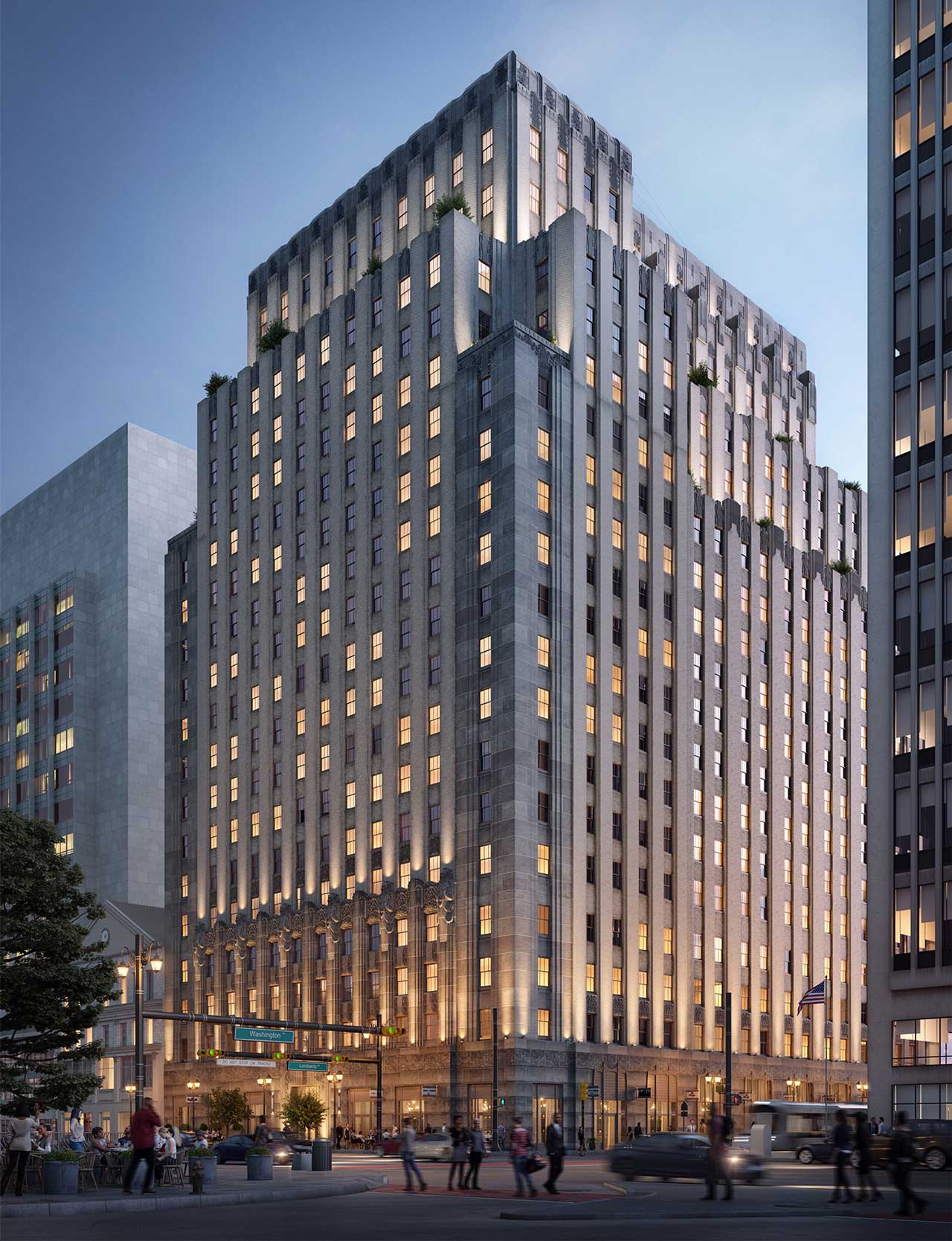 A former office building in Downtown Newark that is being adaptively reused as apartments and retail space will apparently include a unique amenity inside the development.
A recently updated listing from Pierson Commercial Real Estate shows that a rock climbing gym is planned for the Walker House project in the former New Jersey Bell Headquarters Building. The rock climbing facility is slated to take up around 2,451 square feet on the Lombardy Street side of the building's ground floor, according to the listing. This feature would also occupy close to 30,000 square feet in the basement of the structure.
When the rehabilitation of the building at 540 Broad Street is finished, the Walker House development is expected to include over 250 residential units on the upper floors along with some office space. The building, which is now owned by an LLC that is registered out of the L+M Development Partners office in Larchmont, New York, used to contain Verizon's New Jersey headquarters. The phone company is still expected to retain a presence on the building's fourth floor.
L+M's website states that the project is expected to be completed in 2019. The listing shows that much of the first floor retail space is still available and that the Atlantic Street side of the building is expected to include an Uber pick up and drop off zone.
It is not clear if the rock climbing gym would be open to the general public or what it would be named, though the facility is listed as tenant in the marketing materials. Jersey Digs reached out to L+M and Pierson Commercial Real Estate to learn more about the facility, but the development company has not responded to our request for comment while the real estate firm declined to provide additional information.
Related coverage: