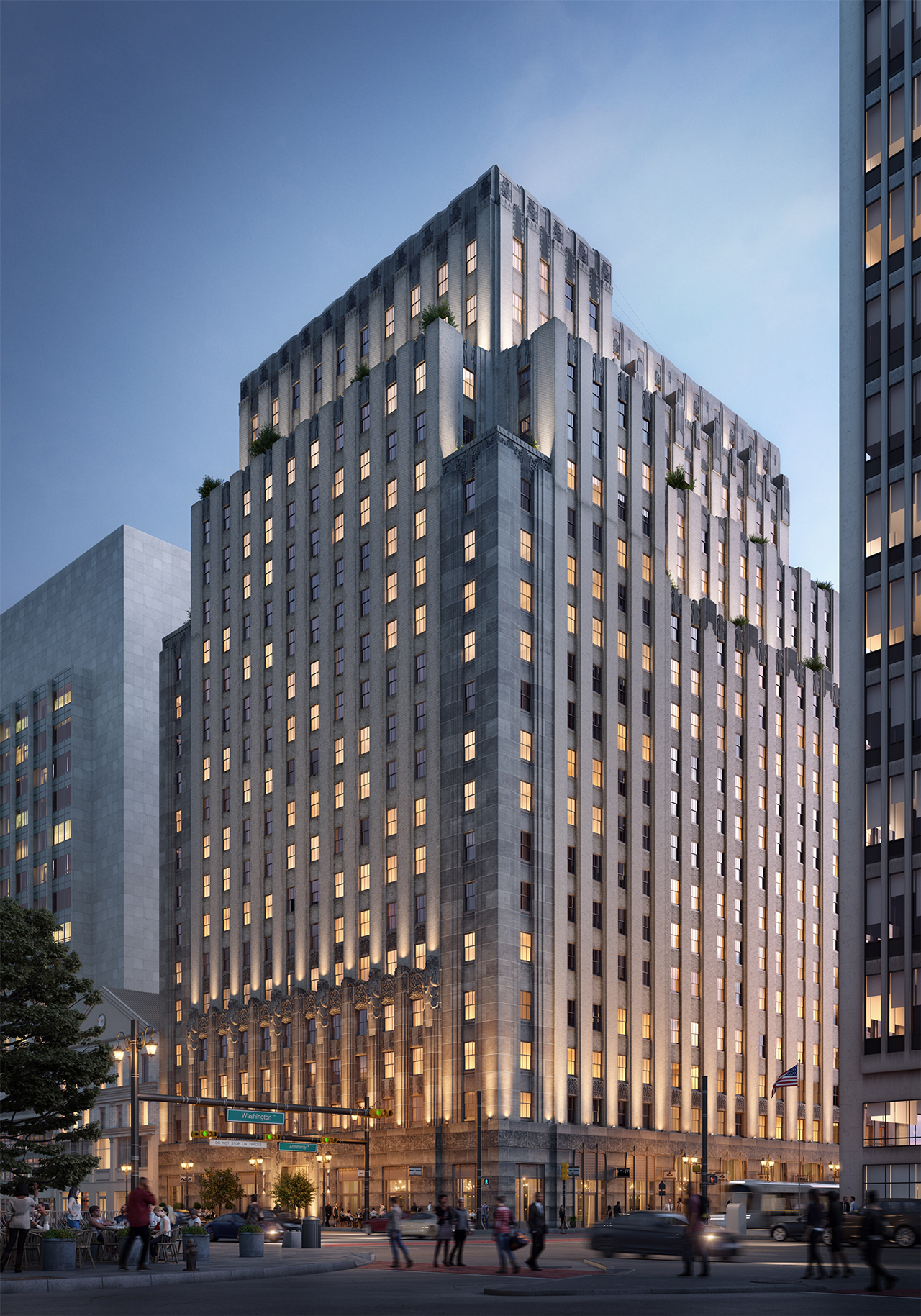 The restoration of the historic New Jersey Bell building located at 540 Broad Street in Downtown Newark officially broke ground last week. Added to the U.S. National Register of Historic Places in 2005, the structure was built in 1929 and was designed by the famed architect Ralph Thomas Walker. The Art Deco building is known for its majestic lobby and brick-and-sandstone exterior.
The conversion will be a mixed-income, mixed-use development with approximately 265 residences, ranging from studio to three-bedroom units. Amenities will include a fitness center, game room, bicycle storage, in-unit laundry, and a 24/7 doorman. 20 percent of the units will be designated as affordable. The 436,000-square-foot building's first five floors will consist of office, retail, and other non-residential use spaces, with floors six through 21 slated for residences. The project is targeted for completion next year.
540 Broad Street Owners LLC is a joint venture whose principal members are L+M Development Partners, Prudential Financial Inc., and Goldman Sachs Urban Investment Group (UIG). They are working with Rutherford, NJ-based Inglese Architecture & Engineering (IAE). CetraRuddy, the NYC-based architecture, planning, and interior design firm, will support IAE with knowledge and experience acquired from prior conversions of Ralph Walker buildings, including the Walker Tower.