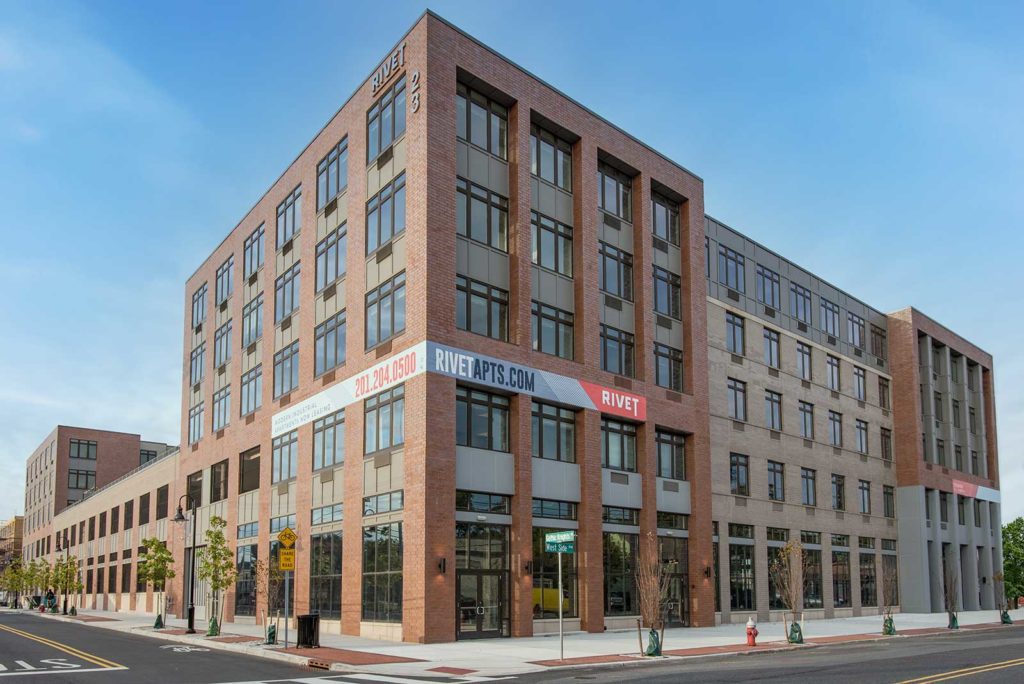 A two-building luxury multi-family community in Jersey City's West Side neighborhood has secured $105 million in refinancing.
The community, known as Rivet and Rivet 26, is located at 23 and 26 University Place Boulevard. Encompassing 362 units, both buildings feature studio, one- and two-bedroom apartments with common amenities. The community is situated immediately off Route 440, within walking distance of the West Side Avenue Light Rail Station, and is part of New Jersey City University's Master Plan called University Place.
The borrower, a joint venture with The Hampshire Companies, Claremont Development and Circle Squared, was represented by JLL Capital markets, which secured a two-year non-recourse, floating-rate loan through Franklin BSP Realty Trust, Inc.
JLL's Senior Managing Directors Jon Mikula and Michael Klein and Associate Gerard Quinn led the JLL Capital Markets Debt Advisory Team.
"Demand for new luxury multifamily housing continues to grow on the west side of Jersey City.  This project has been years in the making and we are proud to have been a part of it from the start," stated Mikula.
"Benefit Street was able to provide a capital structure that will enable the borrower to continue to season the recently completed Rivet 26 and execute their business plan for both properties," added Klein.